Gurgaon, the City of Millennials, recently witnessed the lockdown of the millennium. Like literally! And we know how torturous it would have been for people living in the city, to not be able to step out of the house, except to get groceries and other 'essential' stuff. Cheer up, because we have for you a list of the best lesser-known destinations near Gurgaon, to visit once the situation normalises. With all these places not too far from the city, you can easily shun trains and flights and take your personal car out for a memorable road trip! Here we go:
1. Lost Lake, Haryana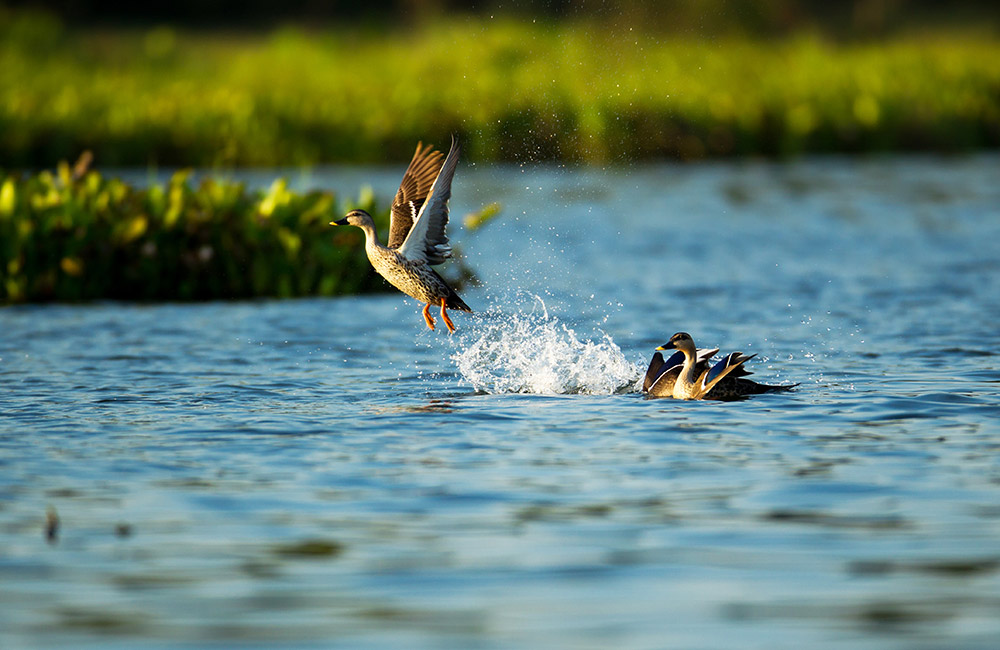 One of the closest hidden places near Gurgaon, the Lost Lake is a cute, little picnic spot. Located within the Aravalli Range, to the south of the city, this lake near Gurgaon is surrounded by rocky terrain; therefore, also perfect for off-roading. You can simply sit on the shores of the lake, enjoy delicious goodies packed from home, or go for a little trek in the hills. Birdwatchers are in luck, as the lake is visited by migratory birds in winters.
Distance from Gurgaon: 25 km
Driving Time: 1 hour 15 minutes
Things to Do: Off-roading, trekking, birdwatching, relaxing, picnic
Best Time to Visit: October to November and February to March
Also go through our list of handpicked picnic spots in and around Gurgaon
2. Alwar, Rajasthan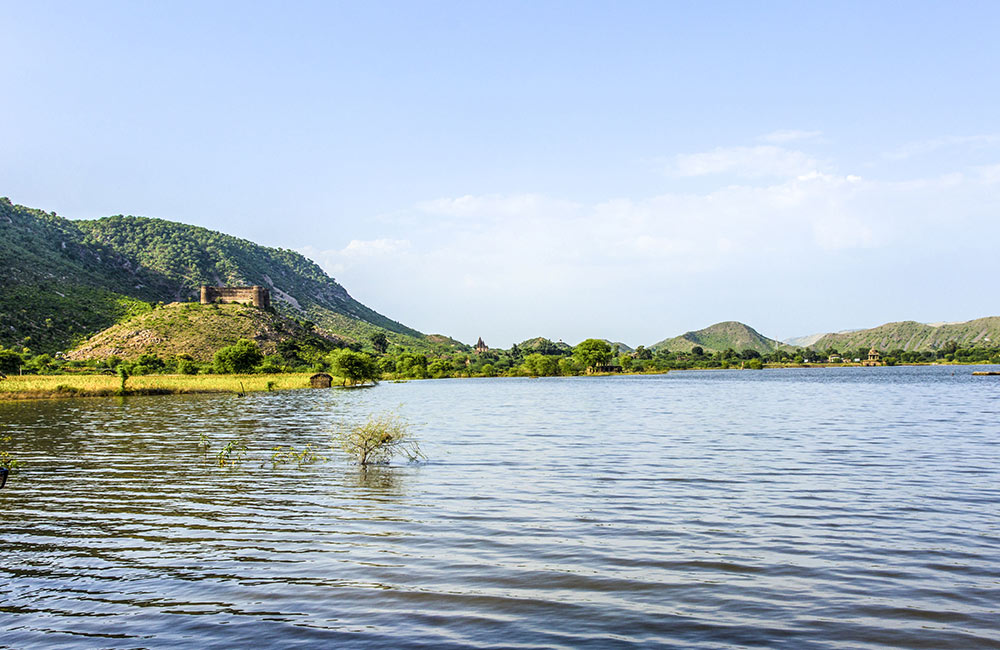 A great place near Gurgaon for a one-day trip, the town of Alwar is merely overlooked by people travelling to Jaipur. But if you want to find some peace and also go on a history tour, then this place is ideal. It is home to several Rajput-era forts and havelis, where you get an insight into how those people lived in their times.
Distance from Gurgaon: 125 km
Driving Time: 2 hours 25 minutes
Places to Visit: Siliserh Lake, Bala Qila, Alwar Museum, Bhangarh Fort, Sariska Tiger Reserve
Best Time to Visit: October to March
3. Abhaneri, Rajasthan
You will hardly find Abhaneri in any list of the popular places to visit around Gurgaon, because only a handful of people know its significance. Its biggest highlight is the intricately carved Chand Baori, which is a step well created in the 8th or 9th century. This over-1000-year old structure looks like a palace, because it was a multifunctional site, also serving as a community centre.
Distance from Gurgaon: 200 km
Driving Time: 4 hours
Things to Do: Sightseeing, relaxing, interacting with locals
Best Time to Visit: October to March
Also read our blog on the best places near Gurgaon within 200 km
4. Dundlod, Rajasthan 
Another among the intriguing historical places near Gurgaon, Dundlod is replete with a number of structures built in the 1700s. Rajasthan has many such monuments, but, thankfully, not all are well-known, including the ones in Dundlod. So, come here for a quiet getaway, and experience Rajasthan's golden age!
Distance from Gurgaon: 235 km
Driving Time: 5 hours
Places to Visit: Ladia, Goenka, Saraf and Jagathia havelis, Satyanarayan Temple, Chokhani, Diwan-I-Khas
Best Time to Visit: October to March
5. Pangot, Uttarakhand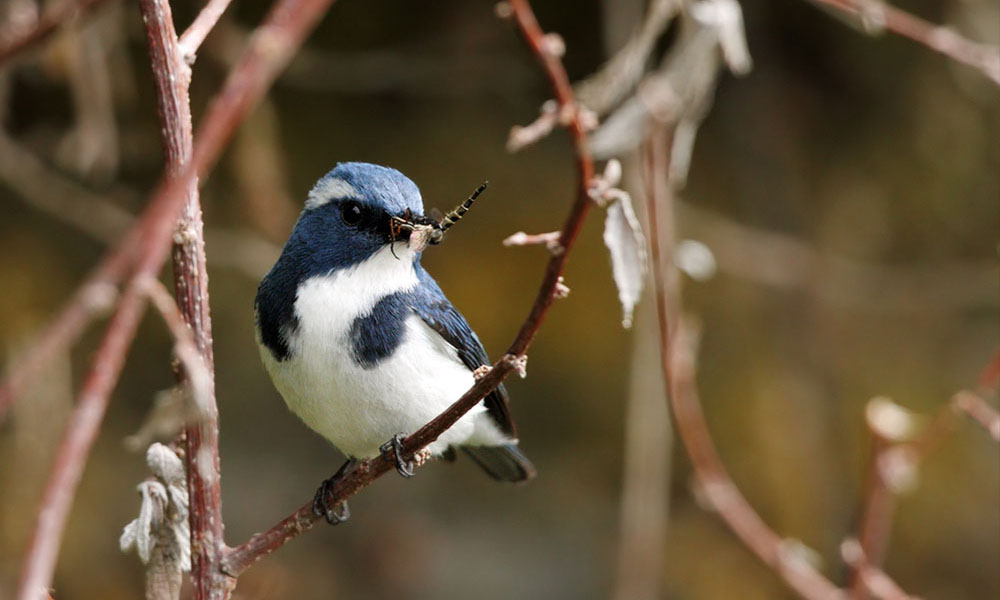 Apart from the various species of mammals, India's wildlife also includes several incredible kinds of birds. Two of the most majestic ones — the bearded vulture and the Himalayan griffon vulture — can be seen in Pangot and Kilbury Bird Sanctuary. If you by, any chance have a trip to Nainital planned, you can easily include this in your plans, as Pangot is merely 40 minutes from the famous hill station.
Distance from Gurgaon: 330 km
Driving Time: 7 hours
Things to Do: Birdwatching, hiking, camping, photography
Best Time to Visit: October to June
6. Shoghi, Himachal Pradesh
There are loads of hill stations near Delhi and Gurgaon, but not all are that popular. One of the less-explored holiday destinations near Gurgaon, Shoghi can be your impromptu stop on the famous Delhi–Leh road trip, if you are taking the Manali route. With extremely few people, the surroundings here are quiet and the air clean and crisp, perfect for a rejuvenating getaway.
Distance from Gurgaon: 365 km
Driving Time: 7 hours
Things to Do: Relaxing, hiking, photography, orchard walks
Best Time to Visit: October to June
7. Kanatal, Uttarakhand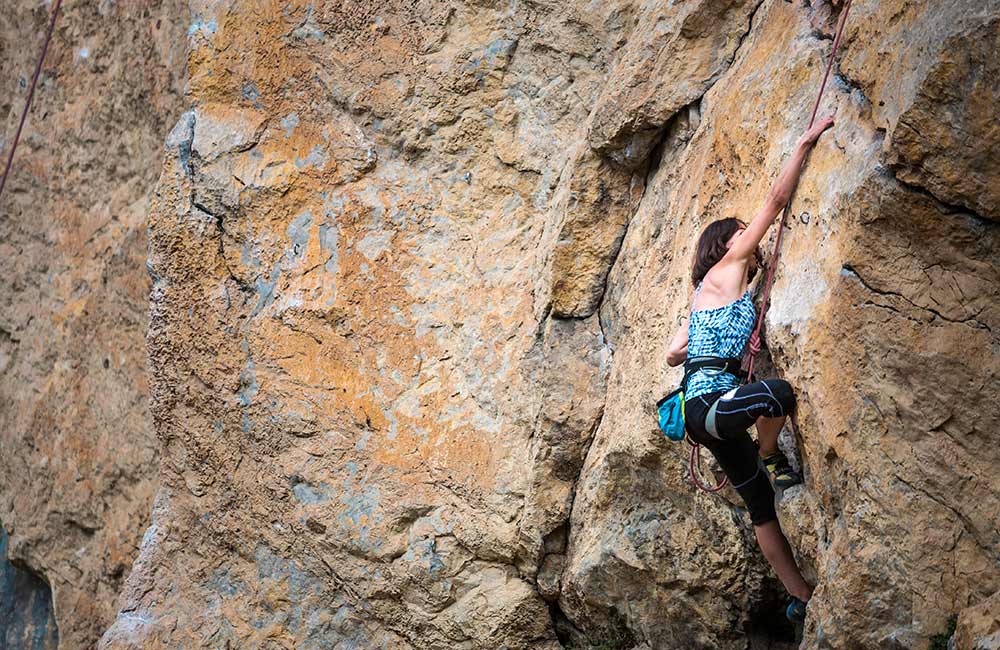 Views of snow-covered mountains, lush conifers all around and cool air, without the tourist chaos…this is Kanatal, among the true offbeat destinations near Gurgaon for a short and sweet escapade. There are numerous streams and small waterfalls deep in the woods that you can explore; the jaunt might also treat you to the sight of the regional wildlife.
Distance from Gurgaon: 340 km
Driving Time: 8 hours
Things to Do: Relaxing, hiking, camping, rappelling, valley crossing
Best Time to Visit: October to June
8. Pilibhit, Uttar Pradesh
With the popular national parks of India, including Ranthambore, Bandhavgarh and Jim Corbett, overflowing with tourists, Pilibhit is a safe bet to see the tiger without much disturbance. Just recently, 10 tigers from the forests had migrated to sugarcane fields, which is a good sign that sightings of these majestic animals at Pilibhit Tiger Reserve will be easy and plenty. Apart from tigers, the reserve is also home to several species of deer and wild cats.
Distance from Gurgaon: 360 km
Driving Distance: 7 hours
Things to Do: Jungle safari, nature walks, birdwatching, photography
Park Timings: 6:00 am to 7:00 pm
Entry Fee: ₹100 onwards
Best Time to Visit: October to March
9. Fagu, Himachal Pradesh
Looking for honeymoon destinations in India, but not those which are so full of people that you might not get some private time with each other? Then, Fagu, one of the less-crowded places near Gurgaon, is perfect for you. You will find numerous apple orchards and potato farms in the area, which are perfect for a romantic walk. The name of the place apparently comes from the word 'fog', because often, the clouds are at the surface!
Distance from Gurgaon: 400 km
Driving Distance: 8 hours 15 minutes
Things to Do: Hiking, relaxing, orchard tours, photography
Best Time to Visit: October to June
Here is our blog on the best Valentine's Day getaways in India
10. Churdhar, Himachal Pradesh
Among the really unknown places near Gurgaon, Churdhar is perfect for an adventurous hike. At 11,965 feet, Churdhar is the highest peak in the Outer Himalayas; hence, perfect for a day of fun, thrill and amazing views. Plus, the trekking trail goes through Churdhar Wildlife Sanctuary, where you might be able to see musk deer and Himalayan black bears.
Distance from Gurgaon: 405 km
Driving Time: 8 hours 50 minutes
Things to Do: Hiking, rappelling, rock climbing, wildlife spotting, photography
Best Time to Visit: October to June
11. Darang, Himachal Pradesh
Darang might sound like a place in Assam, Sikkim or Arunachal Pradesh, but, thankfully, it is in Himachal Pradesh; therefore, not extremely far from Gurgaon. It is a beautiful valley, where tea is grown. You can walk amidst the tea gardens, try your hand at picking the leaves as well as sample some. Because this place is not as famous as the other tea-growing regions of India, such as the Kangra Valley, hills of Assam or the Nilgiri Hills, it offers you utmost serenity.
Distance from Gurgaon: 455 km
Driving Time: 8 hours 35 minutes
Things to Do: Tea plantation walks, tea sampling, photography, fishing
Best Time to Visit: October to March
Surprised by how many offbeat places near Gurgaon you can visit? Then, don't wait. Before thousands of people like you read this blog and the places become famous and boring, visit them now!
Recommended Hotels in Gurgaon:
Use Coupon Code "STAYFAB", Get UPTO 60% Discount!