Fancy taking a trip into the world of classic, rare, and antique cars that once ruled the road? The World Vintage Car Museum in Ahmedabad is where you can embark on such a unique time-traveling adventure. This private museum houses the largest collection of vintage cars and other automobiles in the country. With a fascinating display of vintage cars, motorbikes, utility vehicles, and horse-drawn buggies, the museum showcases automobiles from around the world and different eras. It also celebrates India's automobile heritage by displaying cars and vehicles that once belonged to the maharajas and rulers of the country. If you are a car enthusiast, make sure you have some time in hand to explore this museum, which counts as one of the top tourist places in Ahmedabad.  
Read on to know more about the World Vintage Car Museum in Ahmedabad, including its history, timings, entry fee, collection, major exhibits, lesser-known facts, nearby attractions, and more.
World Vintage Car Museum Information
| | |
| --- | --- |
| Location | Dastan Estate, Sardar Patel Ring Road, Kathwada |
| Also Known as | Auto World Vintage Car Museum |
| Type | Museum |
| Timings | 8:00 am to 9:00 pm; every day |
| Entry Fee | ₹ 100 per visitor |
| Vintage Car Ride | ₹ 1000 per ride |
| Distance from Major Transportation Hubs | Ahmedabad Airport (13 km); Ahmedabad Junction (12 km) |
| Photography and Videography | Allowed |
| Camera Charges | ₹ 100 |
| Type of Collection | Private |
| Established by | Late Pranlal Bhogilal |
World Vintage Car Museum, Ahmedabad: History
This museum came into existence as a result of the immense love and passion that the late Pranlal Bhogilal had for cars. He was among the pioneering car collectors and connoisseurs of vintage cars in India. His private collection comprised over 200 cars, including 36 Rolls-Royces. He had these cars parked in several houses that he owned across the country.
When he decided to establish a vintage car museum at the Dastan Estate in Ahmedabad, he chose around half of his collection for exhibition. After the museum was established, it was made open to the public. After Pranlal Bhogilal passed away in 2011, the management and staff at the museum took up the responsibility of taking care of his collection.  
World Vintage Car Museum, Ahmedabad: Today
The World Vintage Car Museum serves as a top attraction for automobile enthusiasts and connoisseurs of vintage cars. While at this museum in Ahmedabad located at Dastan Farm House which is spread across 2,200 acres of land, you can take a look at more than 100 of the finest cars from the bygone era.
The collection includes cars from distinguished brands like Rolls-Royce, Mercedes, Bentley, Maybach, Cadillac, Auburn, Daimler, Lagonda, Buick, Lincoln, and Packard, to name a few. Several of these cars feature coaches constructed by renowned coachbuilders like Barker, Fleetwood, Hooper, Gurney-Nutting, etc. What is exceptional about these coaches is that they were custom-built to the buyer's specifications.   
The museum houses an auditorium, a small play zone for kids, and a souvenir shop where you can shop for memorabilia. There is also a small cafeteria on the premises that offers fresh juices, hot beverages, and delicious snacks and meals.
Rides at World Vintage Car Museum, Ahmedabad
The best thing about the World Vintage Car Museum is that it allows car enthusiasts to take rides on the classics. There are four cars kept aside for this purpose and you can enjoy a ride of 3.5 km in the car of your choice. The ride will cost you about ₹1000 but the experience of traveling in a vintage car will definitely be worth the cost. Furthermore, a vintage car rally is organized here every year, in which people display their antique beauties on wheels.
Exhibits at the World Vintage Car Museum, Ahmedabad
Each of the cars displayed at the museum is a showstopper in itself. Some of the noteworthy exhibits here include:  
Convertible cars that were once used for evening drives
Station wagons, including boats
A custom-built horse-drawn buggy once used by the family of late Pranlal Bhogilal for their evening drives around the Dastan estate
A Rolls 20 HP, 1923 made, with a unique shooting brake body by Barker
A Phantom I, 1927 made, with a boat tail roadster
A Rolls-Royce Phantom I, 1926 made, with the colors of India's flag painted on the body
A Hispano Suiza H6C, 1927 made, custom-built for the erstwhile rulers of the Alwar state for their hunting expeditions. It has giant extra spotlights and special cabinets designed to hold rifles and shotguns
A Rolls-Royce Silver Ghost, 1923 made, with a Victoria State Landau body with gas lamps attached to the sides
Vintage sports cars, such as the 1931 MG Magna, 1937 Riley Sprite Sports, and 1946 Sunbeam Talbot, to name just a few
Two cars belonging to the era of American Aerodynamic – a 1934 Chrysler Imperial Airflow and a 1936 Cord 810
Many cars that are over a century old, such as a 1906 Minerva, 1906 Mors, 1909 Fiat, 1910 Ford Motel T, and several others
Lesser-known Facts about World Vintage Car Museum, Ahmedabad
Pranlal Bhogilal loved to rename his cars. Many of his cars have names like Durga, Darya-I-Noor, Shahenshah, Pushpak, Cleopatra, Caesar, etc. He even made special plates with these names and attached them on the bonnet of the cars.
His private collection of vintage cars has found a place in the Guinness Book of World Record.
Attractions near World Vintage Car Museum, Ahmedabad
Dada Harir Vav (11.5 km)
Jhulta Minara (12 km)
Calico Textile Museum (12.5 km)
Rani no Hajiro (13 km)
Hutheesing Jain Temple (13 km)
Jama Masjid (13 km)
Bhadra Fort (14 km)
Siddi Saiyed Mosque (14 km)
Teen Darwaza (14 km)
Kankaria Lake (14 km)
Shah-e-Alam's Roza (15 km)
Sabarmati Ashram (15 km)
Vintage never goes out of style and the Auto World Vintage Car Museum in Ahmedabad validates this once more. The automobiles of yesteryears may not be rich in features and technology, but there's no denying that they have a charm of their own. So, why not plan a trip to spend a day in the company of these classic beauties on wheels?
Recommended Reads: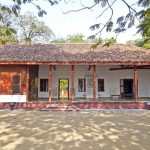 22 Places to Visit in Ahmedabad 2023: Check Location, Entry Fee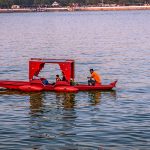 24 Top Things to do in Ahmedabad in 2023: ✔ Activities list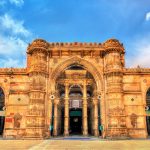 13 Best Historical Places in Ahmedabad: ✔ Location & Timings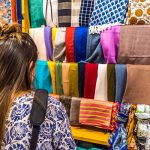 12 Shopping Places in Ahmedabad for the Best Retail Therapy