Gurudwara Bir Baba Buddha Sahib is a Sikh shrine in Amritsar dedicated to Baba Buddha, one of the first disciples of Guru Nanak. He was a prominent figure in Sikhism during the 16th and 17th centuries and served as the first Granthi or head priest of the much-revered Golden Temple. This gurudwara complex is located at a distance of about 20 km from the city of Amritsar, in a scenic village called Thatta. Far from the hustle-bustle of the city, the edifice draws pilgrims and tourists all through the year.  
Want to explore this famous gurudwara during your Amritsar trip? Here are the details to help you plan your visit, including the history, architecture, entry fee, attractions, timings, and lesser-known facts about Gurudwara Bir Baba Buddha Sahib.
Gurudwara Bir Baba Buddha Sahib, Amritsar Information
| | |
| --- | --- |
| Location | Chaabal – Amritsar Road, Baba Bhudha Ji Marg |
| Type | Religious site |
| Distance from Amritsar | 20 km |
| Distance from Major Transportation Hubs | Amritsar Airport (32 km); Amritsar Junction (19 km) |
| Transportation Options | Bus or cab |
| Also Known as | Bir Sahib and Gurdwara Beed Baba Budda Sahib |
| Built in Honor of | Baba Buddha |
| Built by | Baba Kharak Singh |
| Timings | 5:00 am to 10:00 pm; every day |
| Entry Fee | No entry fee |
| Annual Events | Religious fair held on 6th October every year |
Gurudwara Bir Baba Buddha Sahib, Amritsar: History
It is believed that Gurudwara Bir Baba Buddha Sahib marks the place where Baba Buddha spent most of his life. He used to live in a jungle outside the city of Amritsar while looking after a small forest (or bir) which belonged to Guru Arjan Dev, the fifth Sikh Guru. It was at this site where Mata Ganga, the wife of Arjan Dev, received blessings from Baba Buddha to bear an illustrious son who grew up to become Guru Hargobind, the sixth Sikh Guru.
Baba Buddha was an ardent follower of Guru Nanak and he served the five succeeding Sikh gurus after him till the time of Guru Hargobind. When the sacred Adi Granth was installed at Harmandir Sahib (Golden Temple) in 1604, Guru Arjan Dev appointed him as the first head priest of the shrine. After his martyrdom, when Guru Hargobind decided to build Akal Takht, Baba Buddha along with Bhai Gurdas was given the responsibility of its construction.
He lived till the ripe old age of 125 years and died in 1631. During his lifetime, Baba Buddha had the honor to see eight of the ten Sikh gurus and perform the ceremonial coronation of the first five. Baba Kharak Singh, a member of Sant Gurmukh Singh Sevavale, built Bir Baba Buddha Sahib Gurudwara in the 20th century to honor his contributions to the community.
Gurudwara Bir Baba Buddha Sahib, Amritsar: Architecture
Gurudwara Bir Baba Buddha Sahib is a white building, which exhibits spectacular structural beauty. The edifice has a spacious rectangular hall which was added to it in 1951. At the far end of the hall, you can see the sanctum that is one-meter high. Guru Granth Sahib, the holy scripture of the Sikhs, is placed on a canopied seat made of white marble. A water tank and a huge divan hall can also be seen near the sanctum.
The gurudwara also has a Guru ka Langar or community kitchen with a huge dining hall. This community kitchen and a double storied residential wing have been built for the devotees who visit the site every day.  
Gurudwara Bir Baba Buddha Sahib, Amritsar: Today
Today, Gurudwara Bir Baba Buddha Sahib serves as a pilgrimage site and a tourist attraction in Amritsar for those who want to dig deep into the history of Sikhism. The place is managed and maintained by the Shiromani Gurdwara Parbandhak Committee. Hundreds of devotees attend the daily prayers that are conducted at the sanctum. All anniversaries and important events in the Sikh calendar are observed here, the most important one among them being the annual religious fair held on 6th October.
Things to See in the Gurudwara Bir Baba Buddha Sahib Complex, Amritsar
The beautiful gurudwara bathed in white makes for an enriching experience, not to mention its serene ambiance and charming rural setting. Other attractions at Gurudwara Bir Baba Buddha Sahib include:
The sanctum with the holy book placed on a marble chair
The water tank or sarovar which covers an area of about 70 sq. meters
The community kitchen and the dining hall
Khalsa College near the gurudwara
Residential blocks for pilgrims
 Lesser-known Facts about Gurudwara Bir Baba Buddha Sahib, Amritsar
The gurudwara has the word 'bir' in its name as Baba Buddha spent several years taking care of a bir or a forested area.
The name Buddha was bestowed on Baba Buddha by Guru Nanak himself. It is said that when he was a child, he once came across Guru Nanak while grazing cattle. His questions regarding absolution from life and death at such a tender age impressed the Guru. Since he exhibited maturity well beyond his age, Guru Nanak named him Buddha, which means the enlightened one.
When Baba Buddha died, Guru Hargobind carried him to his pyre in his own hands as a mark of respect.
The gurudwara serves a simple meal of missi roti and onion as prasad to all visitors. This is in memory of the meal that Mata Ganga had offered to Baba Buddha when she came to seek his blessings.
Attractions near Gurudwara Bir Baba Buddha Sahib, Amritsar
Gurudwara Chheharta Sahib (14 km)
War Memorial and Museum (16 km)
Durgiana Temple (19 km)
Gobindgarh Fort(19 km)
Golden Temple (19 km)
Jama Masjid Khairuddin (20 km)
Jallianwala Bagh(20km)
Partition Museum (20 km)
Mata Lal Devi Temple (20 km)
Gurudwaras are an integral part of Punjab tourism. When you are on a trip to Amritsar – the city which is dotted with several historical gurdwaras, why limit your itinerary to the Golden Temple alone? Whether you are a history buff or a religious traveler, Gurudwara Bir Baba Buddha Sahib will be a delightful addition to your Amritsar itinerary.
Recommended Reads: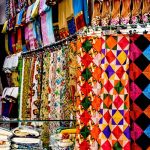 8 Wonderful Shopping Places in Amritsar That You Can't Miss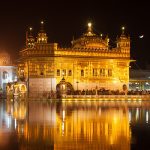 How to Reach Amritsar by Flight, Train, Car or Bus: Trip Guide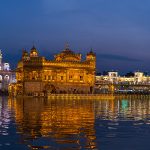 Best Time to Visit Amritsar: Temperature with Activities List