If you thought that the fun and festivities in Goa ended with the month of December, then you are mistaken. The holiday fervour is very much alive in the party state as it is almost time for the grand Goa Carnival. A one-of-its-kind celebration in India, this unique carnival offers deep insight into the beautiful Goan culture and its Portuguese heritage. Igniting a spirit of fun and frolic with energetic crowds, positive vibes, impressive dance and music performance and unmatched exuberance, Goa Carnival is a big tourist draw and attracts thousands every year from across India and the world.
What?
Goa Carnival is a three- to four-day long festival preceding the season of lent (February), marking the season of exhilaration, merrymaking and mayhem before Catholics start fasting and abstinence.
Why?
The history of Goa Carnival can be traced back some 500 years ago to the time when the Portuguese settlers ruled over the area. It started as a pre Mardi Gras revelry accompanied by partying and large consumption of food and drinks before the 40-day long sacrifice and fasting season began. The event was originally celebrated by the Catholics and was more about Portuguese culture and traditions but with time, all communal barriers got dissolved leaving it as a grand celebration of Goan culture.
How?
The carnival kicks off on the evening of Fat Saturday with a grand procession headed by King Momo. Colourful masked parades hit the city streets in different destinations across the state with beautiful large floats and participants dressed in fun costumes. There are traditional dance performances and some electrifying music to enjoy along with short gigs and plays about local Goan culture. A highlight of the procession is Khell/Fell, a one-act folk play where Intruzachim Geetam or Fella-Gitam are sung by walking singers with accompaniment of local musical instruments. The rustic drums or dolkas act as the mainspring of the play punctuating the story while the whistle of mestri serves as the curtain-raiser. Also, there are sports competitions taking place that are open for all, that too free of cost. At night, there is non-stop partying and grand masquerade balls with huge crowds taking to streets and giving into the pleasures of good food and great drinks. The carnival closes with the famous Red and Black Dance, where women and men are dressed in colour-coordinated red and black clothes.
Where?
There are four cities in Goa where the carnival is celebrated on a grand scale including the capital of Panaji. Other three cities where you can witness the festivities are Mapusa, Vasco and Margao; each of the cities host the parade on different nights. Some other areas and towns across the state where the celebrations take place as well, only on a much smaller scale, are Calangute and Candolim.
When?
Usually, Goa Carnival falls in the month of February or March before the onset of Lent and continues for three to four days, ending on the night of Shrove Tuesday (a day before Lent). Goa Carnival 2020 will begin on 22nd February (Saturday); the festivities will continue till 25th February (Tuesday).
All in all, Goa Carnival is an opportunity for you to experience something that you won't find in other parts of India… that too, without any entry fee. So all you have to do is book one of the hotels in Goa and just show up to join in the celebration. After all, everyone is welcome at Goa Carnival 2020!
Recommended Reads: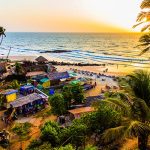 A Comprehensive Goa Itinerary for a 3-day Trip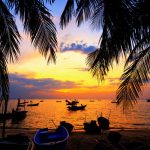 52 Places to Visit in Goa: A Quick Guide for a Wonderful Time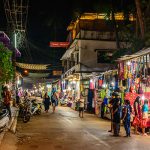 Things to do in Goa for a Fantastic Holiday