Mysore is a city which resonates with royalty and has attractions which make the city a popular tourist destination. The city has seamlessly blended in modernization without letting go of its heritage. For the uninitiated, the city might seem to be slow paced one but once you start to unfold its layers, you get to relish the old world charm still preserved in its every street. The city is not too big and can easily be explored through the excellent public transport network. We have put together for you a rough list of things to do in Mysore, depending on what you wish to do on a particular day.
Things to do in Mysore with Family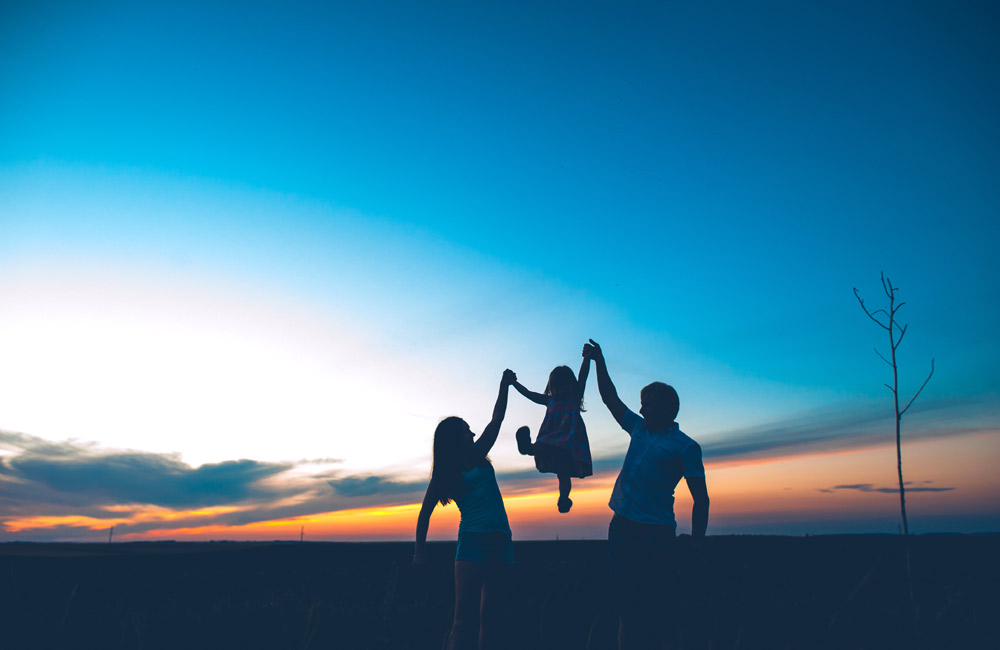 1. Experience Royalty at Mysore Palace
Mysore is known for its palaces, with the city even earning itself the moniker City of Palaces. One of the most famous palaces of Mysore and the primary landmark of the city is the Mysore Palace also known and the Ambavilas Palace. Grandeur is reflected by every nook and corner of this royal residence of the Wadiyar Dynasty and the palace is the pride of the city. It reflects the Indo-Saracenic style of architecture and is one of the best things to do in Mysore on a day when you wish to utilize it fruitfully, without tiring yourself out. Daylight lets you enjoy the architectural finery of the palace while on Sunday nights and holidays when the palace is illuminated, it is a sight to behold.
Location: Sayyaji Rao Road, Agrahara, Chamrajpura
Entry Fees: ₹10 for students, ₹30 for kids, ₹50 for Indians and foreigners
Timings: 10 AM to 5.30 PM for the palace tour. 7 PM to 7.45 PM for Light & Sound Show Monday to Saturday
2. Admire Art at Jaganmohan Palace 
Not as famous as the Mysore Palace but matching it equally in its splendor, is the Jaganmohan Palace of Mysore. The magnificence of the palace reflects in its Hindu style of architecture. It was converted to an art gallery in 1915 and since then it has continued to enchant art lovers and tourists in the same measure. Paintings by renowned artists from India and across the globe, like Raja Ravi Varma, Rabindranath Tagore, S.L. Haldankar, Nikolai Roerich, Aless Caddy, P.P. Ruben, and Jiladin Ville, grace the walls of the palace.
Location: Jagan Mohan Palace Road, Chamrajpura
Entry Fees: ₹20 for adults and ₹10 for kids
Timings:00 AM to 5.30 PM
Also Read: Places to Visit in Karnataka
3. Offer Prayers at Chaamundeshwari temple 
When in Mysore do as Mysoreans do, and that is to take some time out to visit this beautiful temple that upholds the culture and heritage of the city. The presiding deity of this temple is Goddess Durga also known as Chaamundeshwari, in her fierce avatar. Devotees flock this temple for its spiritual significance and to pay homage to the enormous statues of their revered Goddess. Tourists visit this temple to admire the architectural finesse of the structure.
Location: Chamundi Hills
Entry Fees: Free
Timings:30 AM to 9.00 PM
Things to do in Mysore for Couples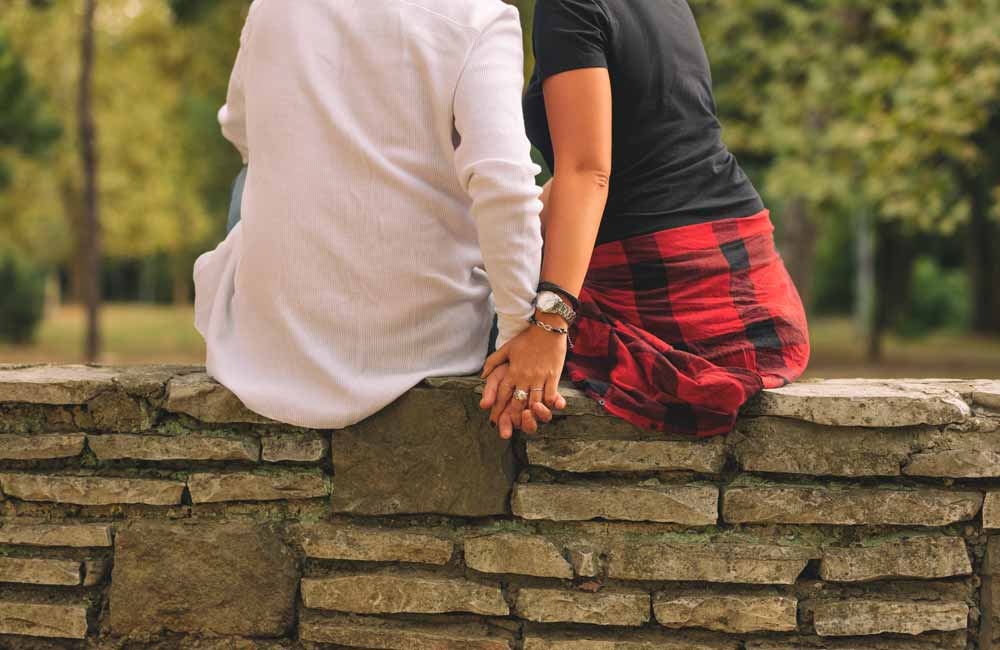 4. Stroll around in Brindavan Gardens 
If you are looking for ideas for romantic things to do in Mysore then your first stop should be the Brindavan Gardens. Pleasant breeze, the sweet aroma of flowers spreading a sense of calm, and the sprawling lush green surroundings; all make up for a perfect setting for a romantic walk with your partner. These 150-acre gardens are one of the top tourist attractions of Mysore and you are bound to have a great evening here while boating on the lake. The highlight of the gardens is the dancing fountain, which is best enjoyed at night when it sways away gracefully to the tunes of live music. Watching the synchronized movement of water is almost a soul-soothing experience.
Location: KRS Dam Road
Entry Fees: ₹15 for adults and ₹5 for kids
Timings:30 AM to 9.00 PM
5. Ride the Tonga
Who doesn't relish a good ride and what better way to go for a ride than in a tonga, that is reminiscent of the old world and is just the thing for the romantics at heart? Mysore is one of those last places in India where the tonga can still be seen gracing the roads and is a unique Mysore must-do activity. Once the primary mode of transportation, the tonga which is a horse-drawn carriage, is now only a tourist attraction, albeit a major one at that. Before modernization took over the transport industry, long lines of tongas could be seen near the railway station, but their presence is now limited to near the Mysore Palace. The tonga ride covers. Hop onto one and take a gleeful one-hour tour of almost a dozen of the city's popular heritage locations and attractions, including the grand Mysore Palace and clock tower, while clicking some memorable pictures.
Location: Near Mysore Central Bus Station
Entry Fees: ₹3000 but with pre-booking you can sometimes get a good deal of almost 50% off
Timings: After 6.30 PM
6. Enjoy the Enticing Shivanasamudra Waterfalls
These twin waterfalls near Mysore present the perfect location for you to spend a day with your partner, merely one hour away from the city. These waterfalls are created when Cauvery River, flowing through the Deccan Plateau, spirals downstream to form these two natural works of art called Gaganachukki and Bharachukki. You can bathe in the shimmering water and lie down on the grassy patch while reading your favorite book or relishing a picnic basket. The travelers are advised to carry their own food and water to this spot as there are no restaurants in the area.
Location: 68 km from Mysore. On the Bangalore Mysore Highway via the Kanakapura main road
Entry Fees: Free
Timings: Open all day but it is advised to go in the early hours of the day
7. Recharge your Soul at Chunchanakatte Falls 
Formed by Cauvery river, this waterfall is one of the most scenic natural tourist attractions near Mysore. Surrounded by dense foliage, these waterfalls are a full day activity as once you reach the place, the ethereal beauty of the area would make you want to spend the whole day dipping your toes in the water. You can also visit an ancient temple dedicated to Lord Kodanda Rama in the vicinity of the waterfall.
Location: 68 km from Mysore towards the Mysore Hassan Highway. It takes approximately one hour and twenty minutes to reach the place
Entry Fees: Free
Timings: Open all day but it is advised to go in the early hours of the day
Love waterfalls? Here are 10 waterfalls near Bangalore that you might find interesting.
Things to do in Mysore with Friends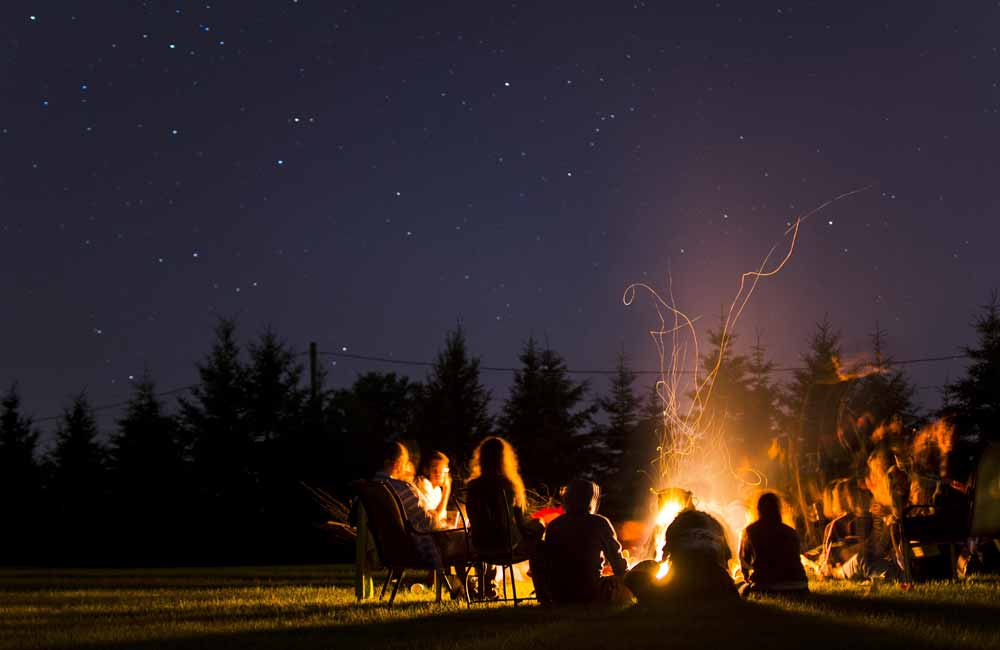 8. Frolic around at GRS Fantasy Park 
Weather in Mysore is just perfect in the months of September to November and if you are wracking your brains trying to make a list of things to do in Mysore today, look no further than this amusement and water park. This park is sure to give you a perfect outing and some fabulous family time.  GRS Fantasy Park promises to enthrall you with its endless list of activities catering to all age groups. Right from slides, carousel, playgrounds, and water park slides, the park is a haven for people looking to relax and have fun.
Location: Off KRS Road, Metagalli
Entry Fees: ₹700 for adults, ₹450 for senior citizens, and ₹600 for kids
Timings:30 AM to 6.00 PM Monday to Saturday and 10.30 AM to 7.00 PM on Sunday
9. Visit the Mysore Zoo for a Wild Streak 
Mysore Zoo is known for being one of the oldest and the best-kept zoos in all of India.  Also known as Sri Chamarajendra Zoological Gardens, this zoo is a haven for children and wildlife enthusiasts alike, for you can spot a vast variety of animals here in their natural habitat. You will find a white tiger, nilgai, spotted deer, lowland gorillas, and rhinos along with a host of avifauna species like painted storks, emus, ostriches, pelicans and hornbills in this 150-acre zoo.
Location: Indiranagar
Entry Fees: ₹50 for adults and ₹20 for kids Monday- Friday. ₹60 and ₹30 on Saturday and Sunday respectively
Timings:30 AM to 5.30 PM every day except Tuesday
10. Walk the City Streets at Night 
One of the best things to do in Mysore at night is to book a spot in the night walks that are organized in the city. These walks start at seven in the evening and take you through some of the most prominent the landmarks, temples, and markets of Mysore and let you absorb the essence of the city as you witness the serenity that the city exudes when dusk falls. The walk is not taxing at all and you can trot along at a leisurely pace, stopping over in between to sample some of the local street food which will enrich the experience. Since the walk starts in the evening it is best to wear comfortable attire along with your walking shoes.
Location: The guided tour starts from Town Hall
Entry Fees: ₹1000
Timings: 7 PM to 9 PM
11. Party like a Rockstar 
Restaurants in Mysore and its awesome pubs serve you the perfect cocktail of good music, zesty drinks and an ambiance for a happening evening with friends. If you are a fan of the classics, then Opium, which is located smack in the heart of the city and is easy on your pocket, should be your pick. Then there is Purple Haze, which plays retro music and is dedicated to iconic rock star Jim Hendrix. Infinit Lounge bar has rooftop seating and offers the all-favorite Chinese and North Indian cuisines, along with an eclectic mix of drinks. For those looking for something unique, there is the Road-Pub that sports interiors done with stone, wood, and glass, giving it the perfect authentic look. Dimly lit and accessorized with vintage cars, you can enjoy your drinks and unwind with foot tapping music belted out by the DJs.
Location: Opium at Bangalore-Nilgiri Road, Purple Haze at Vijaynagar, Infinit Lounge at Nilgiri Road, Road Pub at Doora
Entry Fees: ₹750-1200 for a meal for two
Timings: 11 AM to 11 PM for most pubs and bars in the city
Off-beat things to do in Mysore

12. Learn to Spin the Yarn at the Silk Factory 
Mysore and silk sarees go hand in hand, and wouldn't it be great to know how something so exquisite is crafted out from scratch? It is a fascinating experience and definitely tops our list of offbeat things to do in Mysore. The Karnataka Silk Industries Corporation factory gives you the opportunity to witness first-hand, the hard work that goes into making that six-yard of utter gorgeousness. You can start your tour right from the point where you can see the silk getting unspooled, being spun into fibers and then being loaded onto bobbins and spindles. Then come the weaving and the dyeing processes, which are mesmerizing to watch. Once you have seen the process, you begin to appreciate why silk demands the price it has. You can even buy a finished product like a saree, scarf, shirt or material as a souvenir from the factory outlet.
Location: Mananthavady
Entry Fees: Free
Timings:30 AM to 8 PM
13. Infuse the Aroma of Sandalwood in your Life 
Once you have decided to explore the off-beat trail of adventure in Mysore, you should plan a trip to the Government Sandalwood Oil Factory. It is a choice you should make only if you are a sandalwood lover, or else the extreme aroma in the factory might overwhelm you. The factory is over a century old and was set up by Mysore King Nalwadi Krishnaraja Wodeyar and Diwan Sir M. Visvesvaraya. This factory makes the famous Mysore sandalwood soaps that are iconic to the city. Since the felling of sandalwood trees is government regulated, there are times when the factory is closed, but when it is not, a guided tour is worth taking. You can see the entire industrial setup that goes into harvesting sandalwood and then turning it into various products. It is an enriching learning experience to see the process of the wood getting powdered, boiled, distilled, and then condensed to extract the oil. Once the tour is over you can treat yourself to a variety of sandalwood oil products like soaps, perfumes, cosmetics and incense sticks from the factory outlet on the premise.
Location: Ashokapuram
Entry Fees: Free
Timings: 9.30 AM to 11 PM, 2 PM to 4 PM. Sunday closed.
14. Indulge in a Royal Tee Off 
Give a golfer some greens and see his delight soar to great heights. The golf course at Mysore holds the honor of being one of the bests in Karnataka. The royal Jayachamaraja Wadiyar Golf Club dates back to 1916 when it was established by the Maharaja of Mysore for royal use. The 18-hole field shares the grounds with Mysore race course and presents itself both as a challenge as well as a treat for the golfers visiting the city. These grounds play host to around twenty golfing tournaments around the year, with the Maharaja's Challenge Cup being the most prestigious of them all. You can tee off early morning while enjoying the scenic beauty of the Chamundi hills in the backdrop and then have the rest of the day to enjoy the other tourist attractions of the city.
Location: Maharana Pratap Singhji Road
Entry Fees: Green Fees: ₹3000 on Saturday and Sunday. ₹1000 on Weekdays. Driving Range Fees: ₹250
Timings: Tee times are subject to availability and you need to book a slot in advance. The club, however, is open from 10 AM to 10 PM
Mysore leaves you wanting for a longer vacation so that you can pack in all that the city has to offer. The Mysore Dasana celebration, which is a ten-day extravaganza, takes place in the month of September or October and is a must do thing in Mysore, if you are in the city during those days. Other spectacular Mysore tourist places, like Karanji Lake, Railway Museum, and St. Philomena's Cathedral, are equally worth including in your travel itinerary. The royal city welcomes all its visitors to witness its grandeur and offers splendid affordable accommodation options in the form of hotels in Mysore for every kind of traveler.