Following the historic decision of the Centre to scrap Article 370 from Jammu and Kashmir and grant Ladakh the status of a Union Territory (UT), plans are being made for the development of tourism in the region. While talking about it, Prahlad Singh Patel, the Minister of State for Tourism and Culture, shared that the Government is charting plans to promote the tourism sector and increase the tourist influx in Leh-Ladakh. This initiative will not just give Leh and Ladakh the desired attention in terms of infrastructural development but also open up a new road of employment for their people.
The focus of the Government is to improve the lodging facilities in Ladakh by setting up homestays in the monasteries dotted across the region. This will provide more accommodation options for visitors and also, enable them to experience the local culture from up close.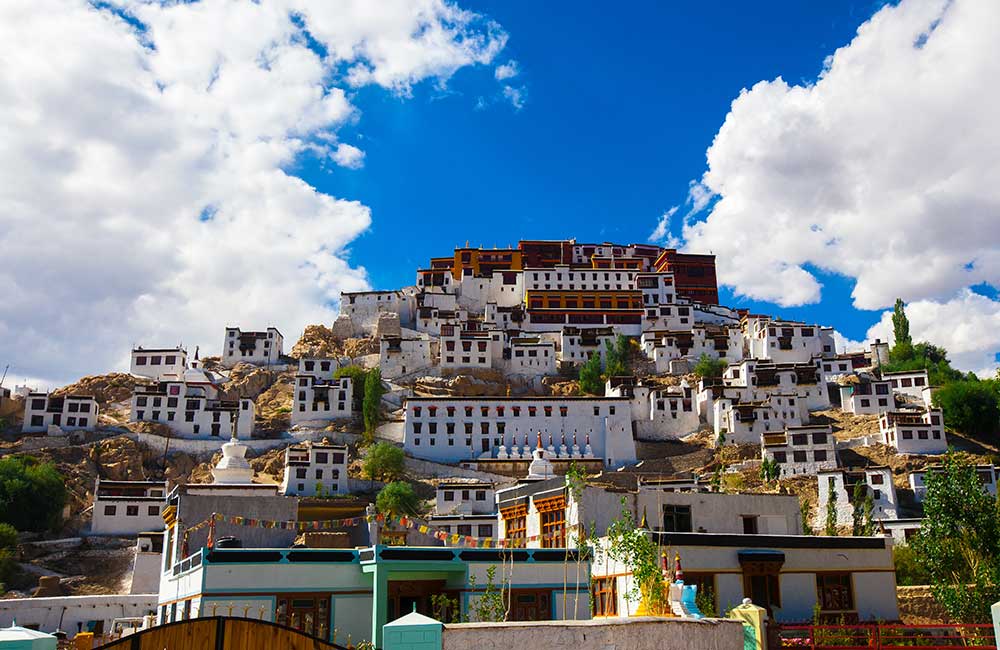 Work will also be done to promote eco-tourism in Ladakh; a number of zoos will be opened up in the area, along with the development of facilities encouraging ecological activities like birdwatching. The plans also include developing methods to educate tourists about the different animal species unique to the region.
Another focus area in promoting tourism in the country's newest Union Territory is the preservation of heritage structures. Reportedly, the Archaeological Survey of India (ASI) has already started work on the restoration of monuments in the region that hold historical importance, with a 500-year-old mud structure called Lhonpo House in the village of Henaksu. New attractions for tourists might also be developed.
Along with the local administration, the Ministry will work on further improving public infrastructure and utilities like better transport for the ease of tourists. They will also find a way to standardize the prices of air tickets and increase air connectivity to Ladakh in the long run.
The idea of promoting the region as an ideal retreat for creative minds like writers and researchers is also being worked upon.
Notably, Ladakh tourism has seen a significant rise in the last couple of years with as much as 50,000 more tourists visiting the region in 2018 as compared to 2017. According to the Ministry of Tourism, Government of India, 3,27,366 tourists including 49,477 foreigners visited Ladakh in 2018.