All you bibliophiles out there… it's that time of the year when you get to bring out the bookworm in you and make your 'to-read' pile higher by hitting the New Delhi World Book Fair (NDWBF), coming Saturday. One of the oldest book fairs in the capital, NDWBF is back with its 31st edition and will be held from 25th February (Saturday) to 5th March (Sunday), 2023 at Pragati Maidan, New Delhi.
About New Delhi World Book Fair (NDWBF)
The New Delhi World Book Fair is one of the most significant events in the Indian publishing world. It is organised by the National Book Trust along with the India Trade Promotion Organization (ITPO) for the past 50 years. Attracting participation from major publishing houses across the globe, this annual book fair is a unique opportunity for promoting titles, co-publication arrangements and trade.
New Delhi World Book Fair 2023 Important Information :
| | |
| --- | --- |
| Event Dates: | 25th Feb – 5th March 2023 |
| Event Venue: | Pragati Maidan, New Delhi |
| Nearest Metro Station: | Pragati Maidan (now Supreme Court) – Blue Line |
| Event Timings: | 11.00 am to 8.00 pm |
| Entry Fee: | INR 10 |
| Official Website: | www.nbtindia.gov.in/newdelhiworldbookfair |
Theme of New Delhi World Book Fair 2023
This year, the theme of NDWBF has been finalised as 'Gandhi: The Writers' Writer' to commemorate the 150th birth anniversary of the Father of the Nation. The focus will be on different facets of his life as a writer, editor, journalist and publisher and his influence on Indian literature and on generations of writers across the globe. There will be an exclusive exhibition of 500 books in different languages, both on Gandhi and by him, and related archival materials at the Theme Pavilion. Panel discussions, book launches and performances are also scheduled to take place in relation to the theme.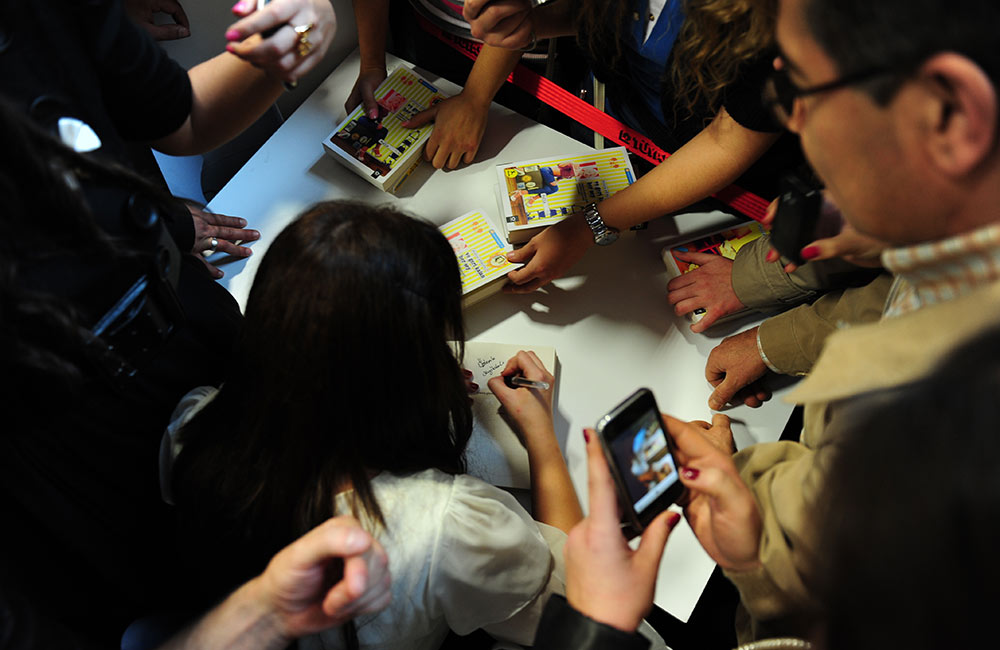 Activities at New Delhi World Book Fair 2023
NDWBF 2023 will see more than 600 publishers from India and overseas exhibiting books in different languages including Hindi, English, Urdu, Sanskrit and more across 1300+ stalls. Furthermore, various literary and cultural activities like seminars, discussions, book release functions, film screenings, and children's activities like story-telling sessions, creative writing and illustrations workshops and drama performances to promote books and the habit of reading among children and young adults.
Like last year, there will be Author's Corners in Hall No. 7A, 8 and 12 for meet-ups. Some of the well-known and critically acclaimed writers who will be present at the fair include Kevin Missal, Anirban Ganguly, Sudha Murthy, Madhulika Dutta and Sumit Dutt Majumdar, among others. There will also be a special exhibit of 250 Braille books, published by the National Book Trust in collaboration with the All India Confederation of Blind (AICB), for visually-impaired readers. Other features of the book fair include career counselling session for people with special needs and photo exhibitions.
The book fair also provides a platform for publishers from India and abroad with B2B activities, such as CEOSpeak, the New Delhi Rights Table, the National Conclave on Readership and Book Promotion and a business meet with trade partners.