India – A vibrant and lively habitat that attracts people from all nooks and corner of the world. Nobody has ever been able to have enough of the land that is India. Whether a citizen or a foreign tourist none can ever feel like an outsider for long in this beautiful land enriched with deeply rooted culture and traditions. From the giant old cities like Kolkata and Delhi to the serene little hill stations like Mussoorie and Kasol, each has a story to tell. Artistes from the different eras have come and gone and have left their own views about places in India. Let's take a look at some poignant quotes that define the true beauty of India.
Mumbai

Mumbai, the City of Dreams has managed to sway the hearts of everyone who has ever stepped on its land. No wonder, Danny Boyle had this to say about this amazing land which worked as a backdrop for his widely acclaimed movie, Slumdog Millionaire.
Delhi
The bylanes of the old city or the high-rise buildings of the 21st century, the city of Delhi has seen a hundred flourishing empires to its credit, each leaving its own footprint. Take a stroll to the Mehrauli Archeological Park or the Lodhi Gardens, the India Gate of the Red Fort, get your taste buds kicking with the street food at Chandni Chowk or try international cuisine at Khan Market, rest assured of a roller coaster ride at Delhi.
Kolkata
Now, the city of Kolkata does not need any introduction. It is the city of joy, the city with soul, Kolkata is everything you yearned for. If you are a creative person at heart, then you must make a visit to this city that boasts of some of the best artists of all time. While in Kolkata, make sure you splurge on some Sandesh, fish delicacies like macher jhol and fish fry and the much-loved puchkas.
Agra

The beauty of Taj has won the hearts of one and all. Being one of the Seven Wonders of the World, it attracts a huge crowd throughout the year. However, there is a lot more to the mesmerizing city of Agra in the form of Agra Fort, Chini ka Rauza, Mehtab Bagh and not to be missed Petha, the city's special sweet dish made out of pumpkin and lots of sugar syrup.
Mussoorie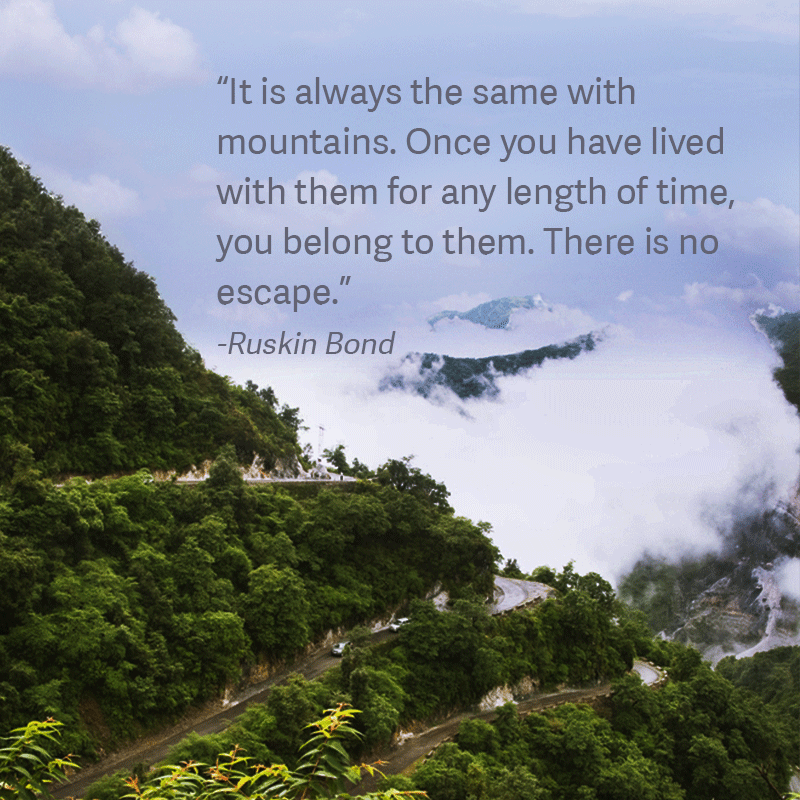 Who else can describe the hills better than our very own Ruskin Bond? From the ghost stories prevailing in the interiors of Uttarakhand to describing the beauty of splendid mountains, Ruskin Bond has always had his own charismatic way of telling us his tales of the place he spent his maximum time at. Bask in the natural beauty of Mussoorie while munching on some delicious roadside momos. You are definitely going to have the time of your life.