"Travel while you are young and able. Don't worry about the money, just make it work. Experience is far more valuable than money will ever be."
The perks that come with travelling are countless but what makes travelling even better when you are young is the fact that it comes with a whole new set of lessons for life. Travelling, for one, makes you relate to the world and others in a way you will never be able to while sitting at your work desk all day. It opens doors to meeting new people, cultures, lifestyles and food. It makes you understand that life's not just about you and at that same time empowers you enough to take on to the world single-handedly. Also, life comes with no guarantee so travel while you are young. Going by the same, we bring you a list of 25 places that you must visit before you turn 25. Pack your bags and hop on the journey of a lifetime. It's now or never.
1. Walk a Living Root Bridge in Mawlynnong, Meghalaya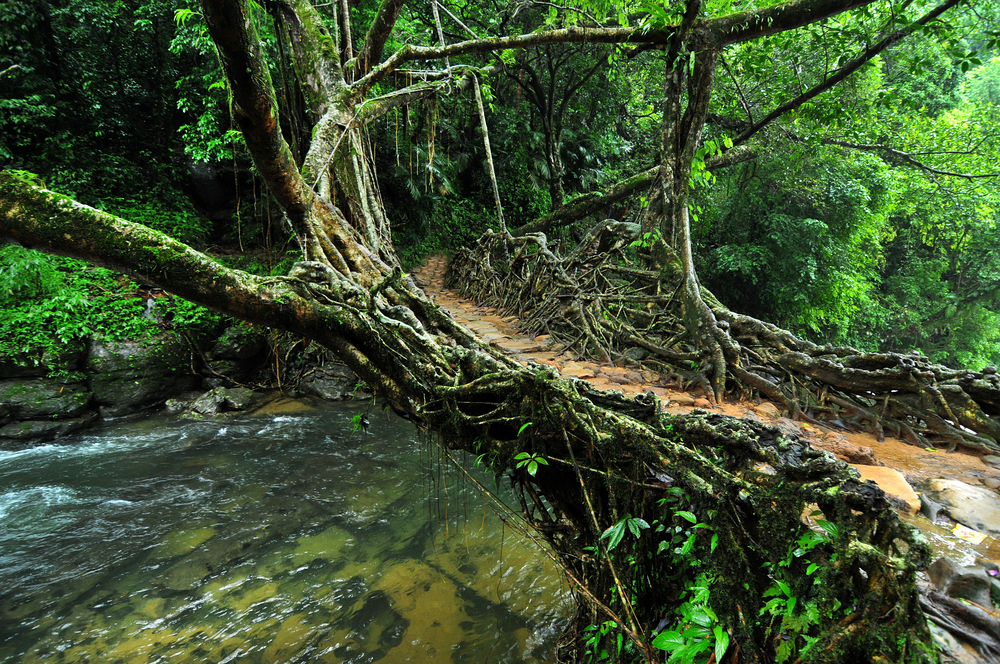 Why? Cleanliness and India may not go hand in hand but this place makes you eat your thoughts. Welcome to the cleanest village in Asia (as in 2003).
2. Spot the Royal Bengal Tiger in the Mangrove Forests of Sunderbans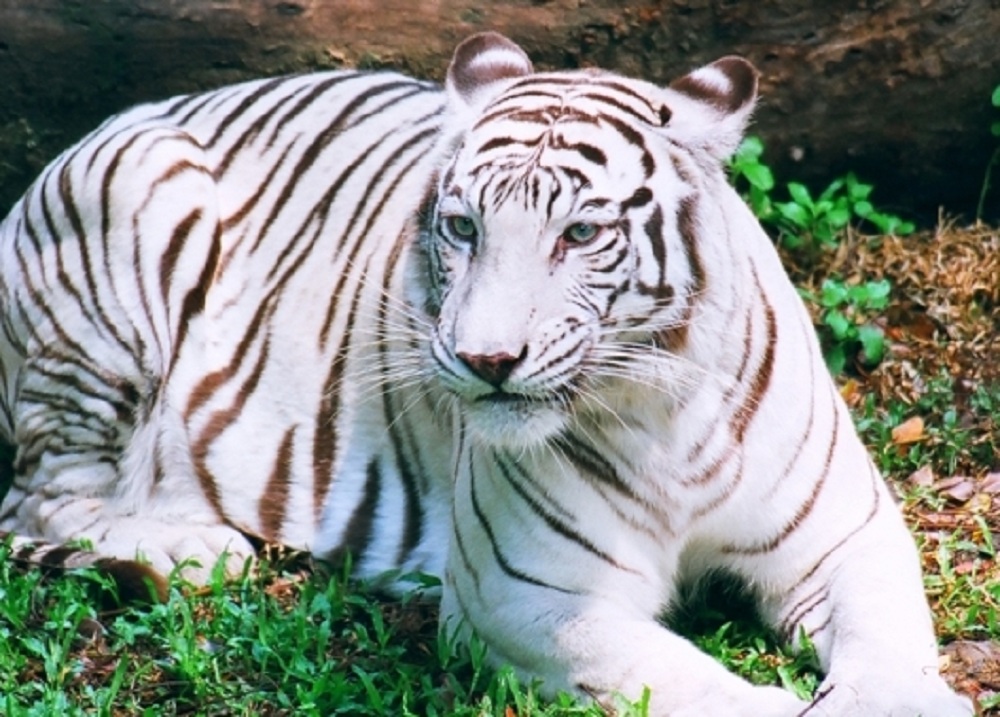 The densely crowded forest is one of its kind and is also home to the Royal Bengal Tiger. Situated at the Sunderbans delta in West Bengal, Sunderbans will offer you an experience of a lifetime.
3. View the shimmery Pangong Lake in Ladakh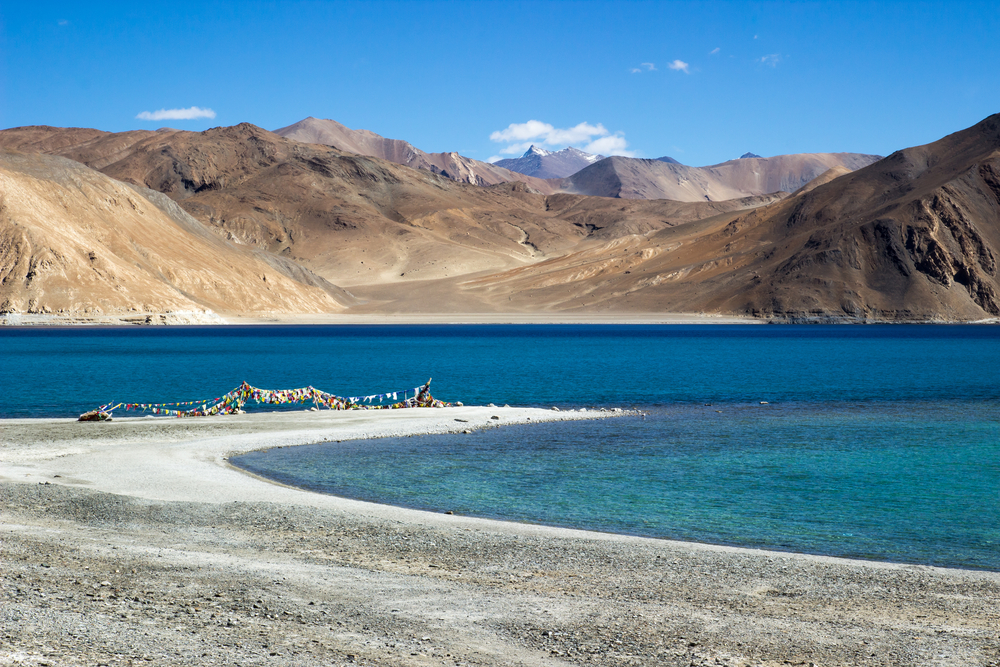 When you hear your office colleagues boasting about their summer trip to Ladakh, you don't just sit and listen to their stories. You take your bike and hit the roads. The Pangong Lake is a sight to watch. When the sunlight falls on the lake, the shimmering reflection feels like stars on water and that's what makes it so special.
4. Experience the Kutch Festival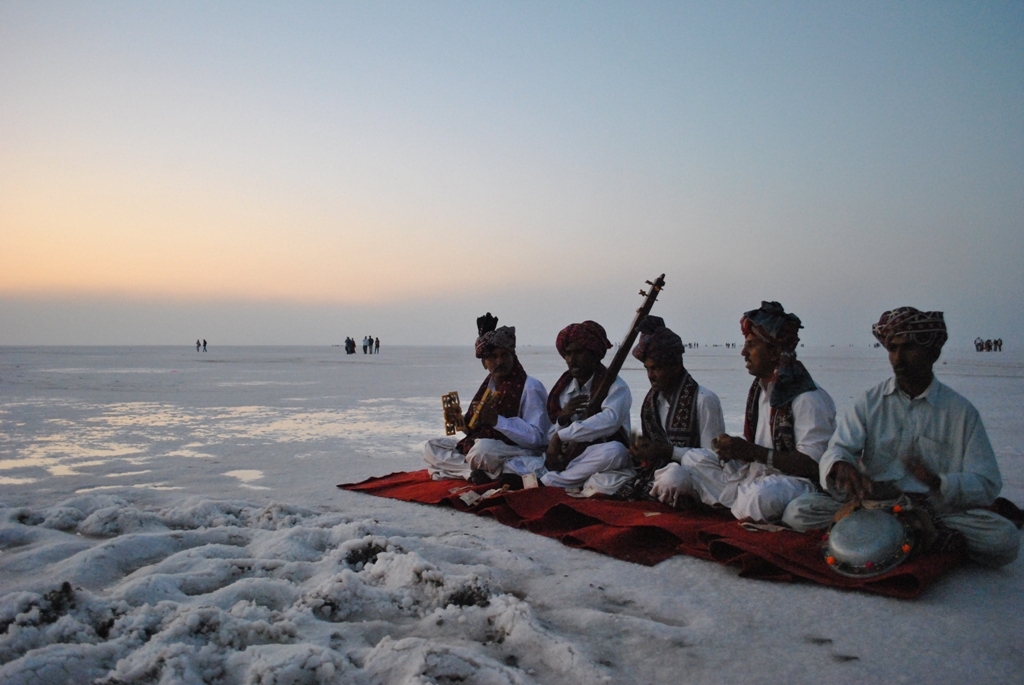 Image Credits: Wikipedia
Every November, the Kutch region is a dreamland. Rent a tent in the white desert and take in every bit of Gujarat via the decorations, stalls, handicrafts, food and people.
5. Trek to the Valley of Flowers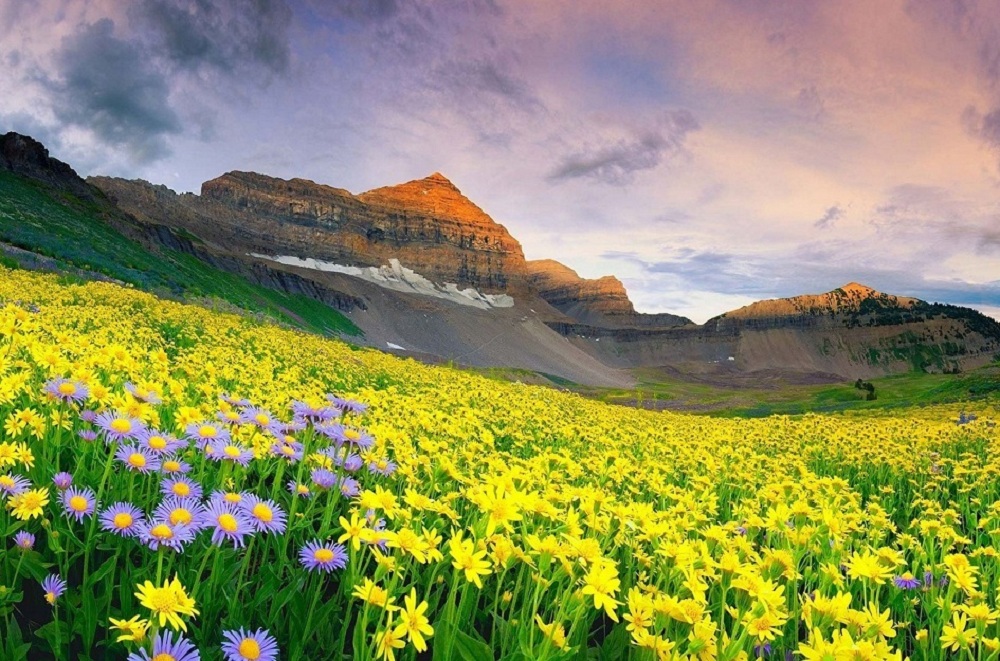 Image Credits: TrekkinginUttaranchal
A place that will take you back to your days of fairy tales, Valley of Flowers is exactly what you dreamt of every night you went to bed. Put on your shoes, gulp down some Gatorade and trek to the Valley of Flowers in the Himalayas, Uttaranchal.
6. Into the Wild at Gir National Park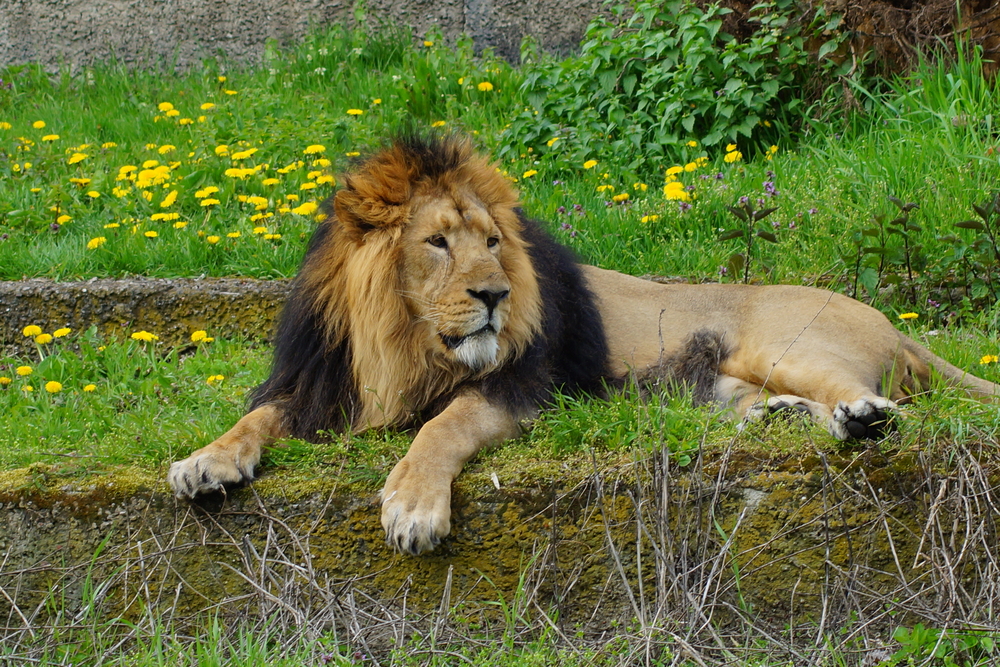 The only place that houses the Asiatic Lion, Gir National park must not be missed for anything in the world. In fact, club your trip with Daman and Diu and land yourself with an unforgettable experience.
7. Delve into the deeper aspects of life at the ghats of Varanasi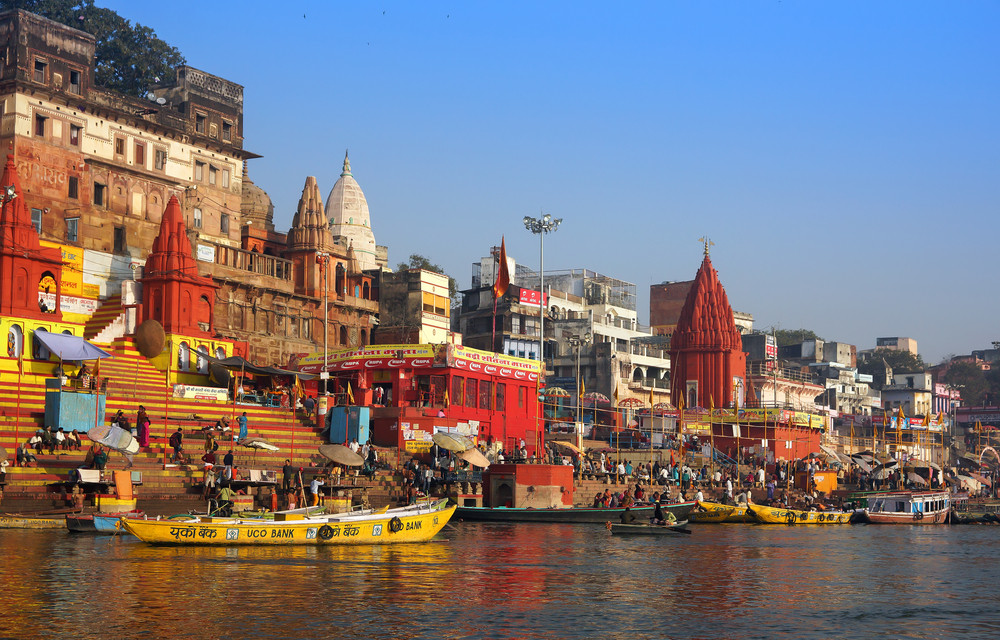 Spend some time sitting by the ghats of Varanasi and interrogate yourself. The aarti every evening will bring a different peace to your body and soul. Take a dip in the holy waters even if it makes you a little cringy. If not for anything else, visit Varanasi to understand what life means to you.
8. Take a food tour at Chandni Chowk, Old Delhi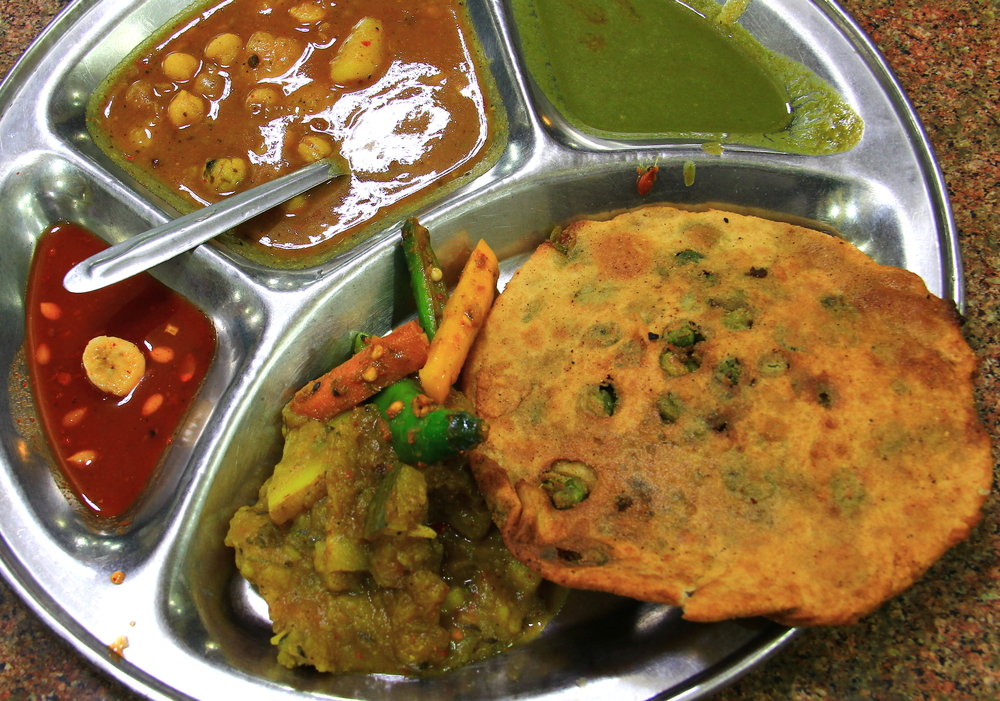 You are seriously missing out on something huge if you are not indulging in the delectable street food available in the bylanes of Old Delhi's Chandni Chowk. From spicy chaats to rabri jalebis and lip-smacking chole bhathure to yummilicious kachoris, Chandni Chowk has the power to make your appetite.
9. Immerse in the Tibetan culture at Mcleodganj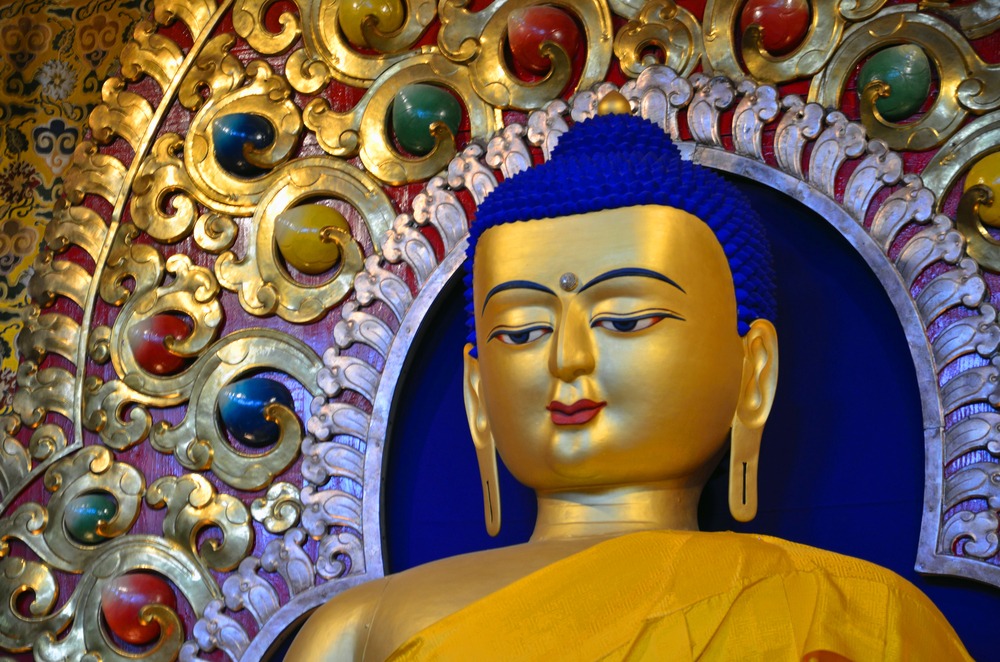 When your country gives you a chance to take a glimpse of Tibet without having to line-up at the VISA office, you hop onto the next bus from Delhi and view a part of India you could never imagine existed. A place that will keep calling you even when you're back in your city working away in the office.
10. Go Scuba Diving in Andaman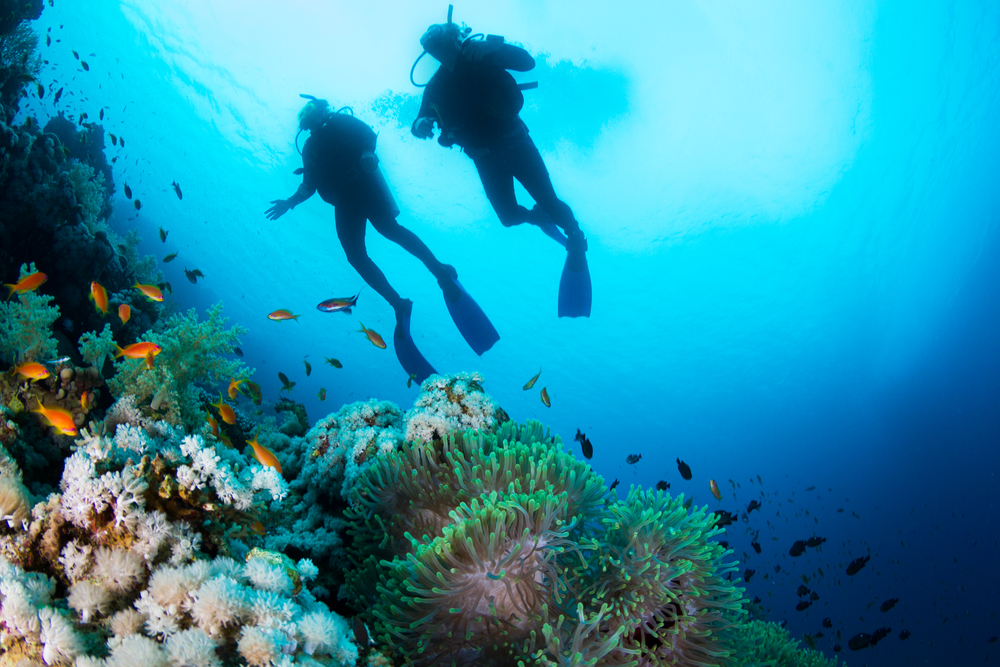 So many of us are scared of the waters. Conquer your fears and see the beauty of the water world. A paradise deep into the waters is waiting for you at Andaman. The place also offers several other avenues for water sports such as snorkelling and sea walking.
11. Explore the Scotland of Southern India-  Coorg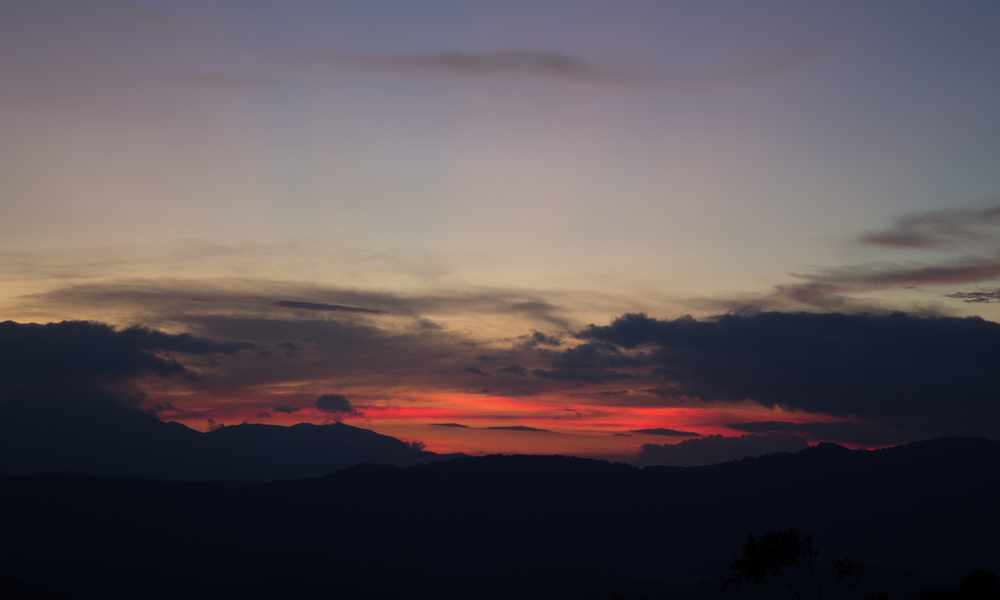 If you're busted with codes in your office in the Silicon Valley, you deserve a vacation. The perfect weekend getaway from Bangalore, Coorg offers every bit of a healing and blissful hill station vacay.
12. The Islands of Lakshadweep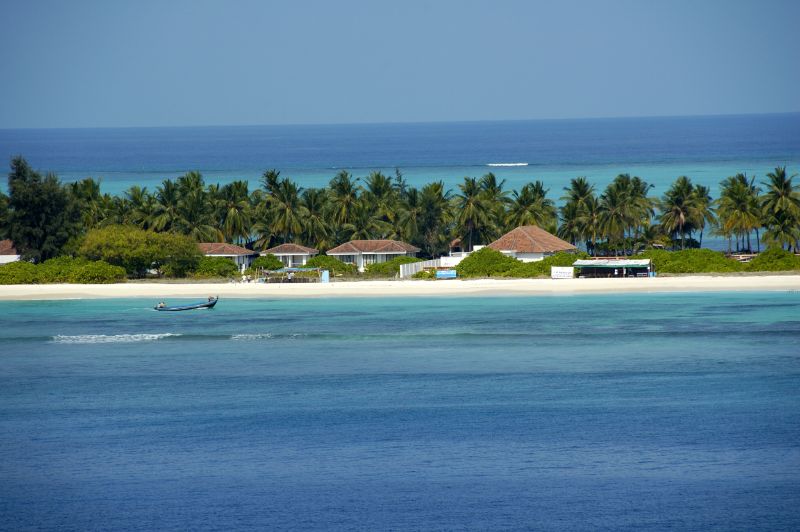 Image Credits: Wikipedia
The tiniest Union Territory provides one of the best views to its people. Splendid, spectacular, mesmerizing, add as many adjectives you want but they will always be less for this jewel of the sea.
13. Meditate at the southernmost tip of India, Kanyakumari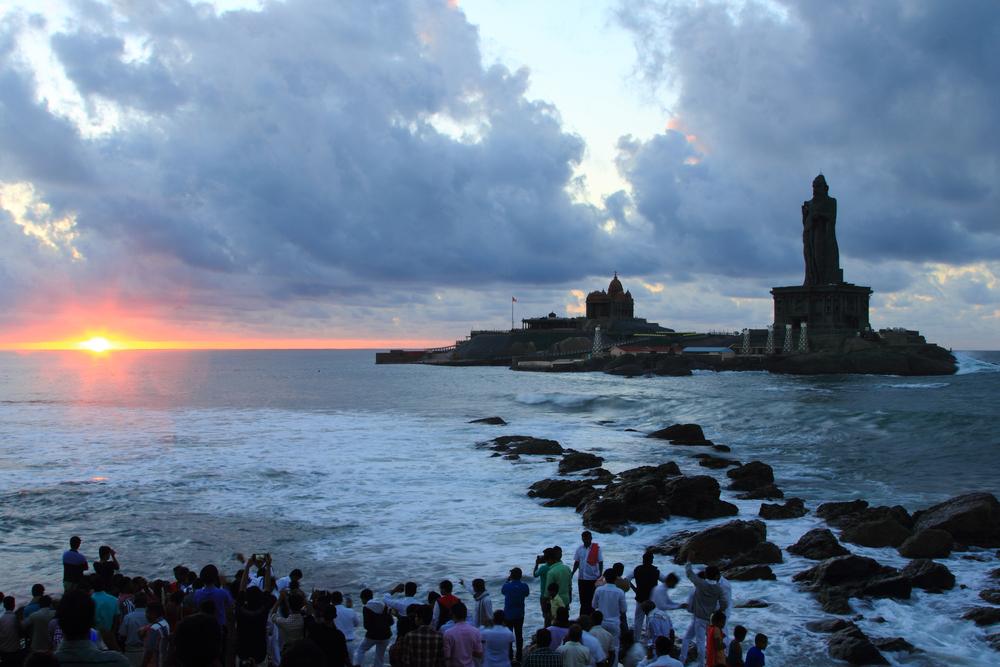 Known as Cape Comorin during the British Raj, Kanyakumari boasts of the Thiruvalluvar Statue, Vivekananda Rock, Padmanabhapuram Palace and the Tsunami Monument. But what differentiates the place is the splendid sunset view and the meditation centre at Vivekananda Rock Memorial.
14. Stay at the Tree Houses in Munnar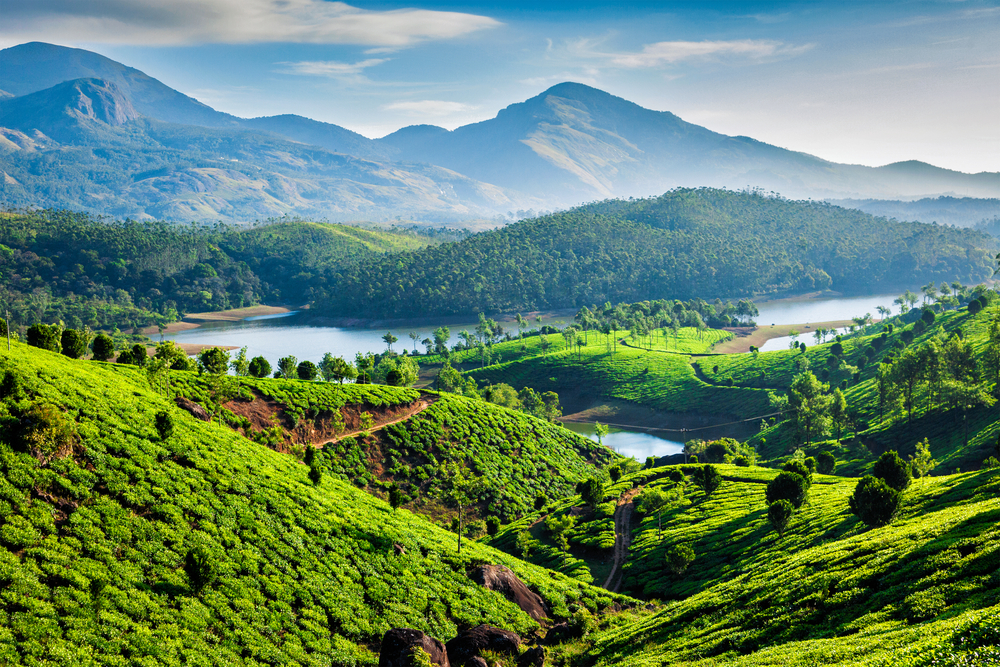 A beautiful hill resort and the summer resort of the British, Munnar is the perfect place to go whether or not you're committed. Amidst the woods, tree houses in Munnar offer an experience like never before.
15. Take a camel ride at Pushkar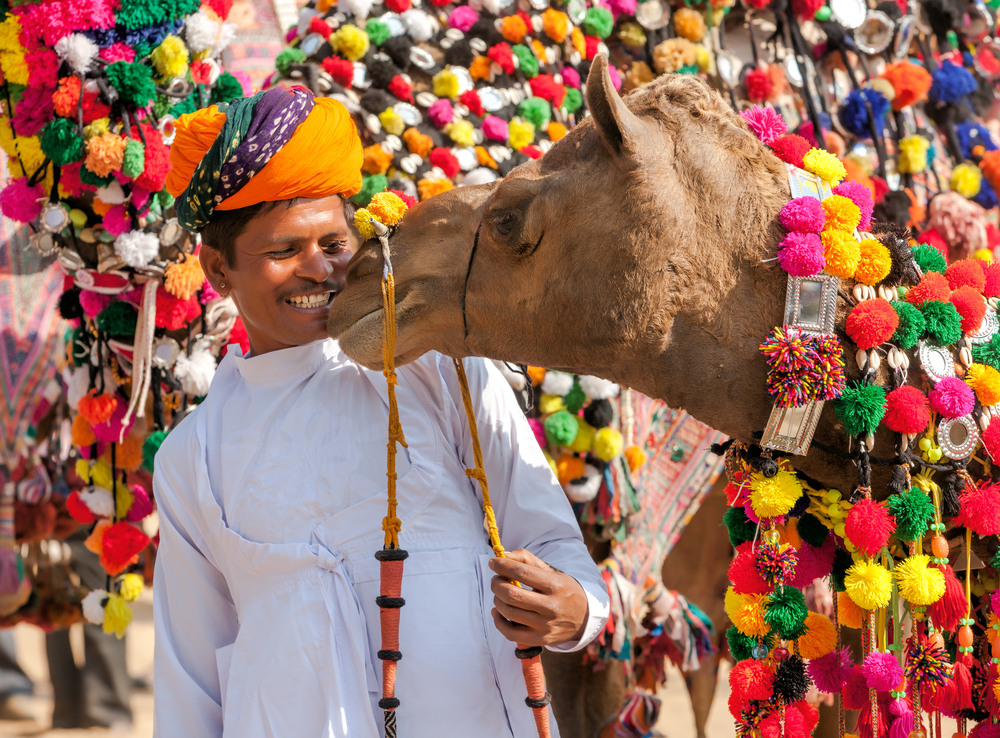 Often mistaken as a place for the religious, Pushkar with its milky blue temples, deserts, camels, hippie crowd and not to forget, its very own festival creates an aura that is bound to captivate your heart and mind.
16. Celebrate Durga Puja in Kolkata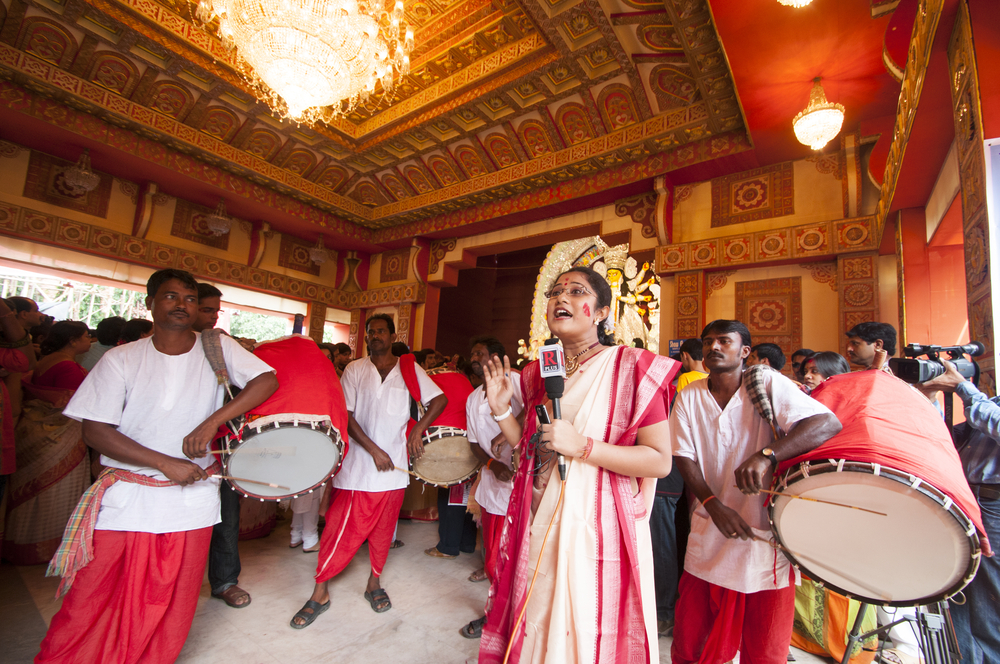 Experience the culture of Bengal at its best during the season of Durga Puja. The grand pandals and the aartis, the Bengali delicacies and the vibrancy in the whole city is magical. Also, read Hidden Food Gems in Kolkata.
17. Dance your heart out at the concerts in Ziro Valley, Arunachal Pradesh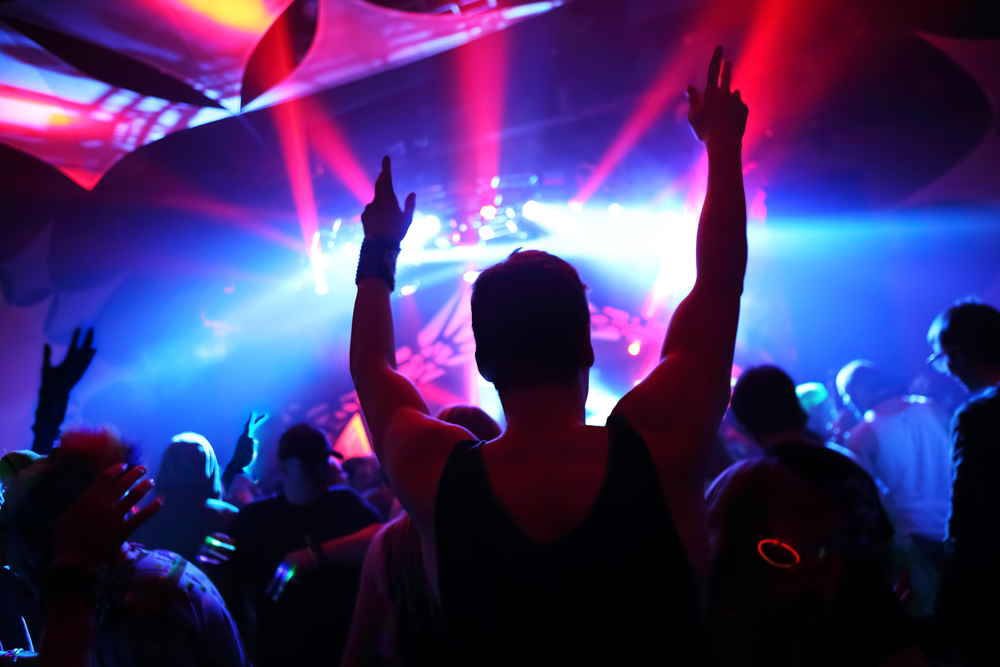 Apart from its spectacular views, Ziro is known for its music concerts that keep happening on a regular basis. Try going in the month of September during the outdoor Ziro Music Festival and witness music come alive in the world's most picturesque location.
18. Take the trek to Nathu La Pass, Tsomgo Lake, Sikkim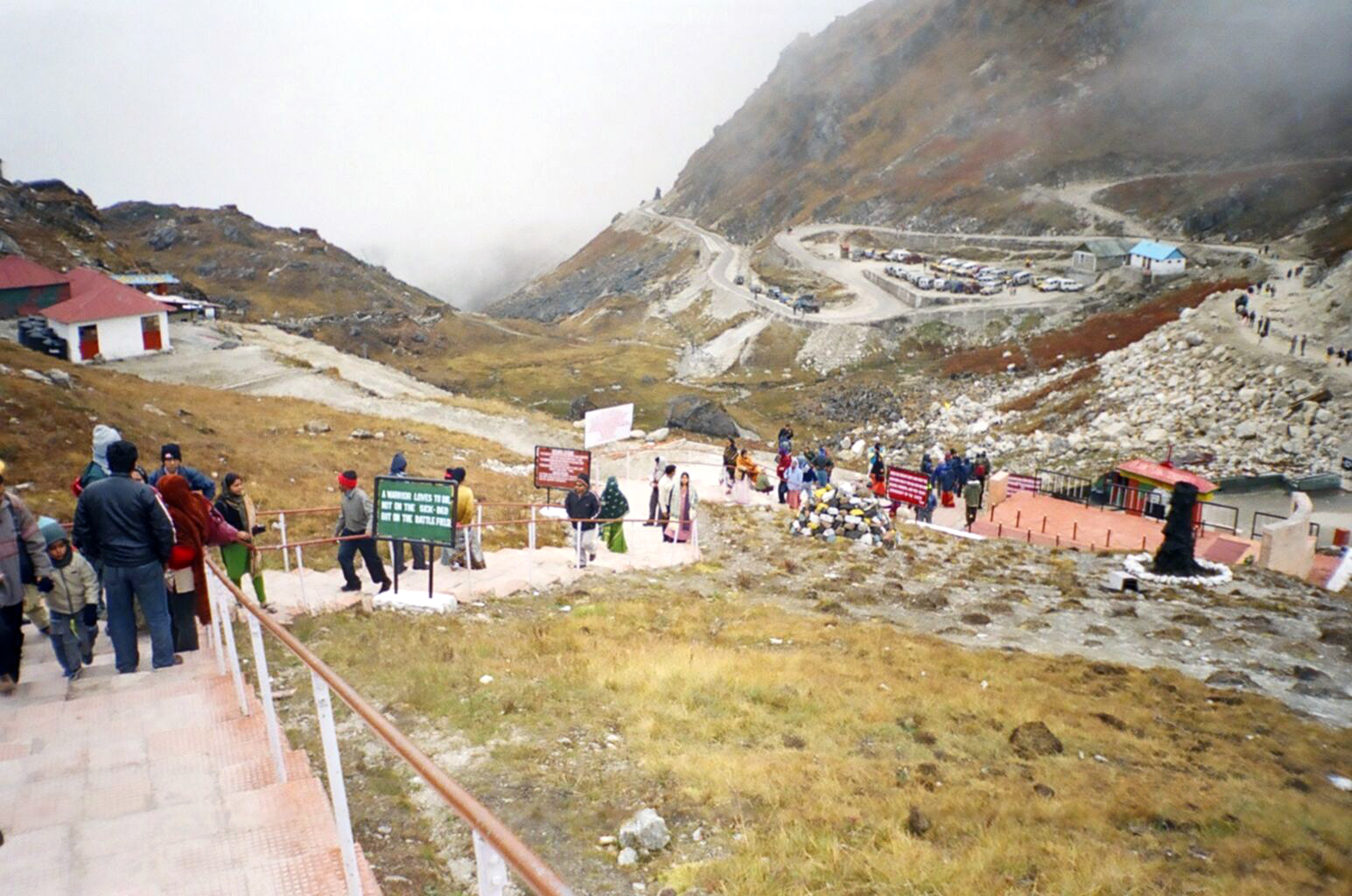 Image Credits: Wikipedia
One of the most captivating tourist sites in Sikkim, Nathu La Pass offers views that will get engraved in your mind all your life. Plan your trip in summers when the temperature is bearable. There can be lack of adequate oxygen as it's at a high altitude so don't worry about the time, take baby steps and move forward slow and steady.
19. Take the Toy Train from Kalka to Shimla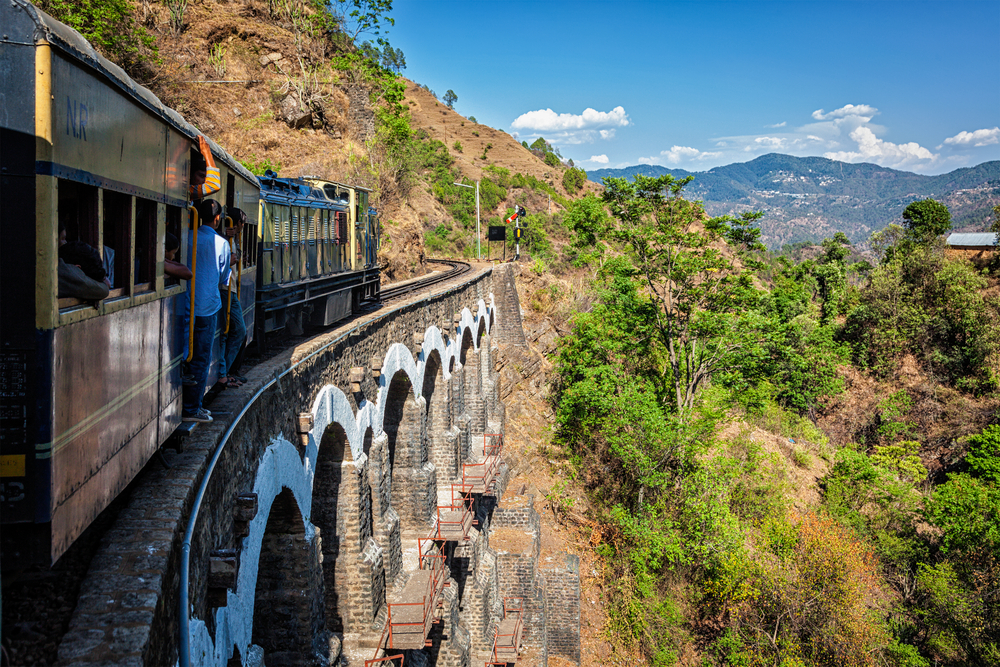 Go back to your childhood as the colourful toy train takes you through valleys and pine forests. The idea is to revisit your childhood and an alternative to this could be taking the Ooty Toy Train that runs against the backdrop of the Nilgiri mountains.
20. Ditch the jam-packed beaches of Goa for Gokarna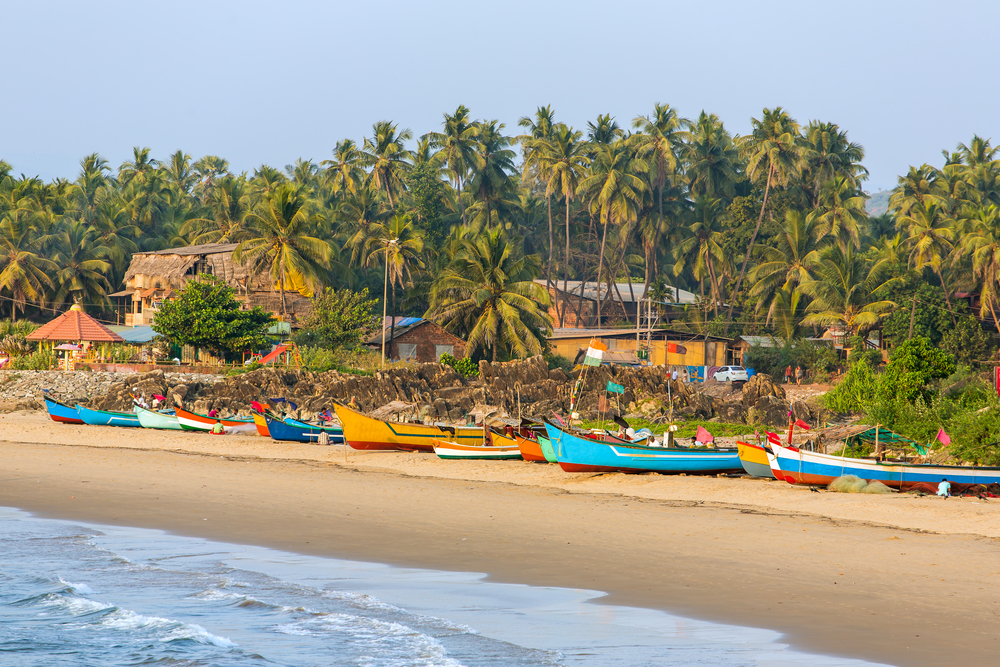 If Goa attracted you too much and you have exhausted all your imaginations in the beach holiday to Goa then take a break, my friend. Cleaner beaches with a lot more peace than you can ever find in Goa.
21. Go Paragliding in Solang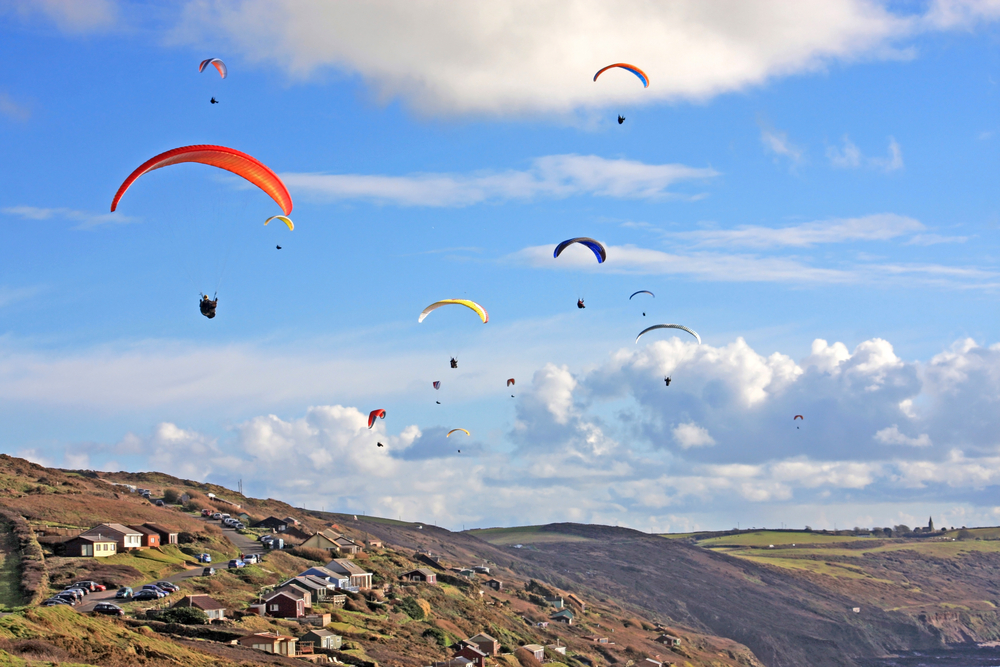 Image Credits: Wikipedia
If heights scare you then it's about time to conquer that fear. Explore your wild side and fly over the panorama of the beautiful Solang Valley. Paragliding will give you a high that hash cannot. Ever.
22. Go back to the ancient times at Hampi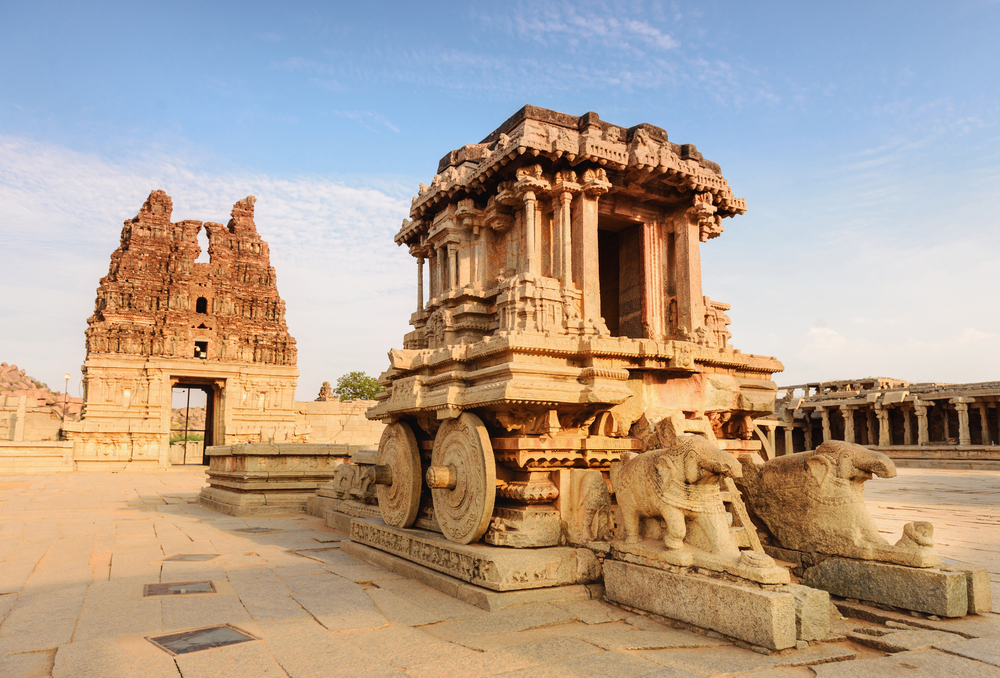 The ruins of Hampi offer old architectural beauty that you won't find anywhere else. A must visit heritage site, Hampi offers you an insight into the world you only read about in your History class.
23. Find peace of mind at Tawang Monastery, Arunachal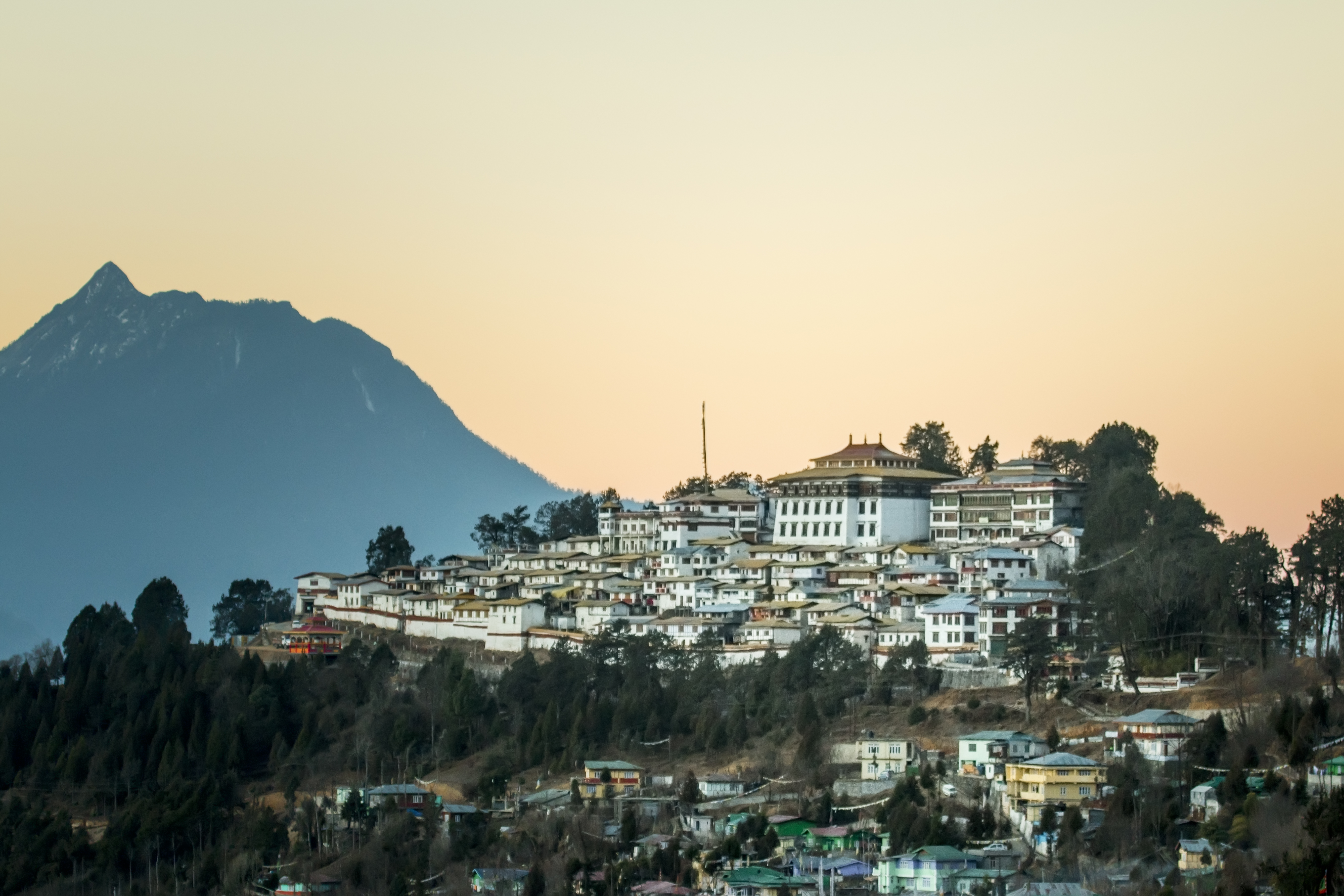 Most people don't prefer going to a religious spot but what this monastery offers is something you'll cherish all your life. The majestic monastery is situated along the banks of Tawang River and gives a great insight into Buddhism, architecture, culture, literature and the meaning of life.
24. Make friends with One-horned rhinos at Kaziranga National Park, Assam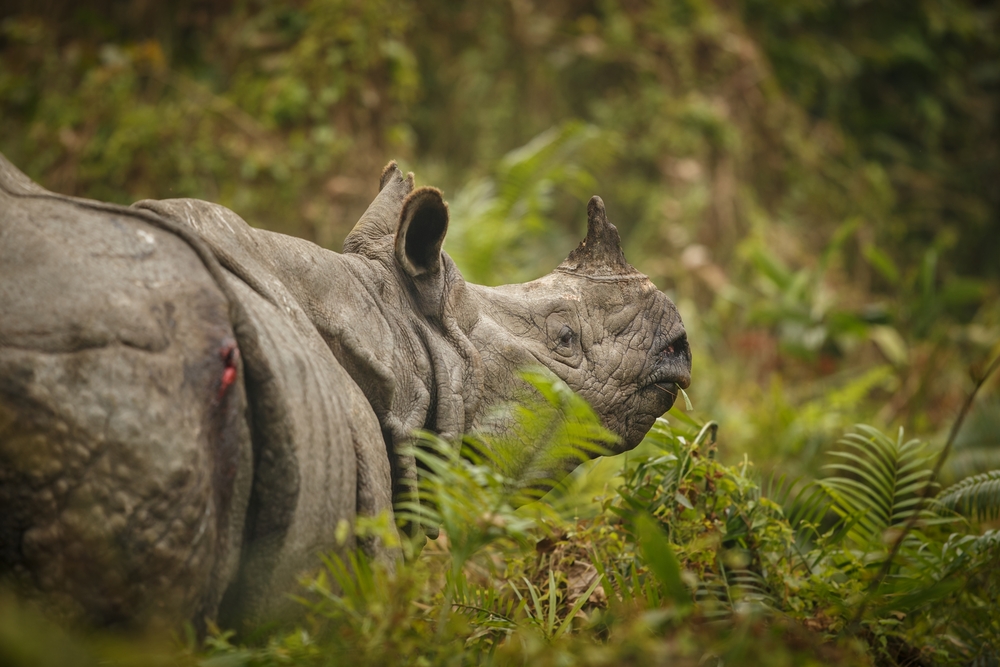 Situated in Assam, Kaziranga is habitat to world's two-third population of one-horned rhinoceroses. A World Heritage site, it offers jeep and elephant safari. Don't come without experiencing both.
25. Watch the beauty of nature at Jog Falls, Shimoga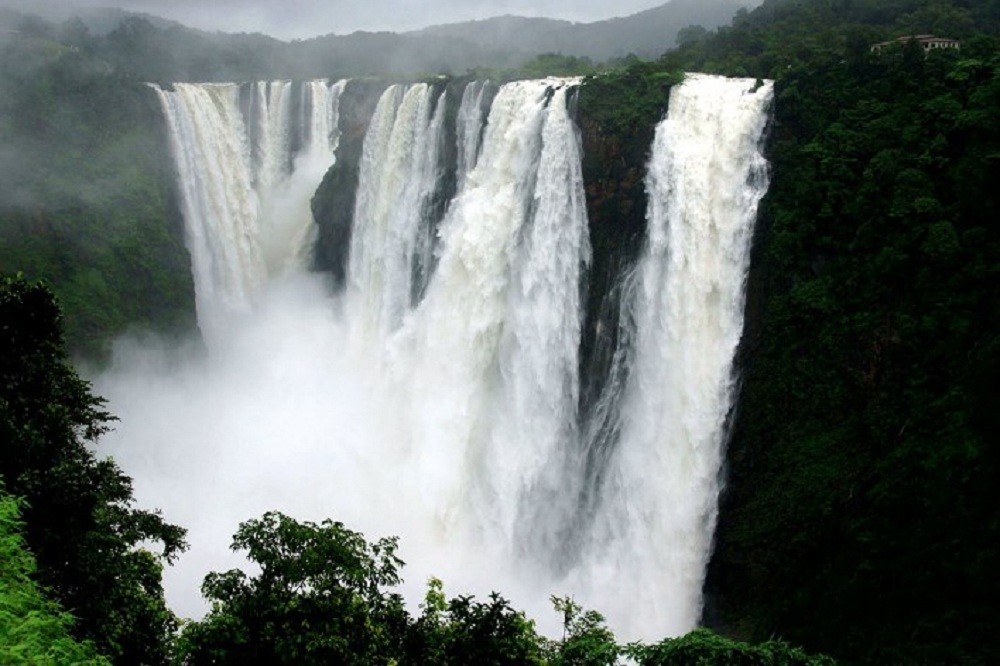 The second highest waterfall in India, Jog Falls is a beauty that cannot be missed. The best time to be there is during monsoons. The view has the power to give you an unknown peace and happiness. Need any more inspiration? Read all about Offbeat places to visit in India. Think we missed on some destination, leave your suggestions in the comments section.