The collective capital of Punjab and Haryana, Chandigarh is India's first planned city post-independence. Designed by Swiss-French architect Le Corbusier, it's rightly referred to as 'The City Beautiful'. Its well-thought infrastructure and multiple sightseeing attractions like Rock Garden, Cactus Garden, Sukhna Lake and Zakir Hussain Rose Garden, among others lure a lot of travellers, every year. The city is also home to Rajiv Gandhi Chandigarh Technology Park and several top corporate giants including Quark, Infosys, EVRY, Dell, IBM, TechMahindra, Airtel and Amadeus IT Group drawing businesspersons from across the globe.   
How to Get to Chandigarh by Flight, Train or Bus
Chandigarh is easily accessible from anywhere in the country via all modes of transport, including flight, train and bus. The city is served by an international airport as well as well-planned rail and road network, using which travellers can enter the city with ease.
The details about how to reach Chandigarh are given below:
How to Reach Chandigarh by Air

Chandigarh International Airport serves not only Chandigarh but neighbouring cities of Panchkula, Mohali and even some of the southern districts of Himachal. The international airport operates flights of 7 airlines including Indigo, Spicejet and Air India which connect Chandigarh with several national and international destinations. Travellers can either take private cabs or public transport like buses, autos to reach different parts of the city from here.
How to Reach Chandigarh by Rail

Chandigarh Junction Railway Station (CDG) is the main railhead of the city. It serves both short and long-distance trains to and from neighbouring cities like Delhi, Ambala, Panipat, Shimla and many more.
Major train stations in Chandigrah: Chandigarh Junction (CDG), Chandi Mandir (CNDM)
How to Reach Chandigarh by Road

Travellers who prefer road trips can easily access Chandigarh from neighbouring cities via a well-maintained network of highways and expressways. Ambala-Chandigarh Expressway, Khuda Lahore Road, Jan Marg, Sukhna Path and Shanti Path are some of the major arterial roads in the city. Chandigarh Bus Terminus serves as the main entrance for both public and private buses. There are plenty of public transports available outside the bus terminus using which guests can access major parts of the city.
Interstate bus terminal and major bus station of Chandigarh: Chandigarh Bus Terminus
Distance Between Chandigarh and Major Indian Cities:
New Delhi to Chandigarh: 260 km (approximately 5 hours by road)
Mumbai to Chandigarh: 1656 km (approximately 29 hours by road)
Pune to Chandigarh: 1661 km (approximately 30 hours by road)
Bangalore to Chandigarh: 2422 km (approximately 41 hours by road)
Ahmedabad to Chandigarh: 1780 km (approximately 20 hours by road)
Hyderabad to Chandigarh: 1831 km (approximately 32 hours by road)
Kolkata to Chandigarh: 1769 km (approximately 31 hours by road)
Chennai to Chandigarh: 2455 km (approximately 43 hours by road)
Amritsar to Chandigarh: 225 km (approximately 4 hours by road)
Lucknow to Chandigarh: 806 km (approximately 12 hours by road)
Nagpur to Chandigarh: 1331 km (approximately 24 hours by road)
Visakhapatnam to Chandigarh: 2021 km (approximately 40 hours by road)
Bhubaneswar to Chandigarh: 1925 km (approximately 37 hours by road)
Dehradun to Chandigarh: 165 km (approximately 5 hours by road)
Goa to Chandigarh: 2105 km (approximately 40 hours by road)
Jaipur to Chandigarh: 507 km (approximately 9 hours by road)
Pondicherry to Chandigarh: 2609 km (approximately 46 hours by road)
Vadodara to Chandigarh: 1240 km (approximately 22 hours by road)
Surat to Chandigarh: 1393 km (approximately 24 hours by road)
Patna to Chandigarh: 1344 km (approximately 22 hours by road)
Bhopal to Chandigarh: 1019 km (approximately 19 hours by road)
Indore to Chandigarh: 1069 km (approximately 20 hours by road)
Noida to Chandigarh: 275 km (approximately 6 hours by road)
Shimla to Chandigarh: 113 km (approximately 4 hours by road)
Kanpur to Chandigarh: 748 km (approximately 12 hours by road)
Aligarh to Chandigarh: 386 km (approximately 7 hours by road)
Meerut to Chandigarh: 235 km (approximately 5 hours by road)
Agra to Chandigarh: 484 km (approximately 8 hours by road)
Greater Noida to Chandigarh: 310 km (approximately 5 hours by road)
Gurgaon to Chandigarh: 295 km (approximately 5 hours by road)
Udaipur to Chandigarh: 896 km (approximately 16 hours by road)
Jodhpur to Chandigarh: 721 km (approximately 13 hours by road)
Ludhiana to Chandigarh: 295 km (approximately 5 hours by road)
Also Read: Places to Visit in Punjab
Top Attractions to Explore While Travelling to Chandigarh:
Nek Chand's, Rock Garden, Sukhna Lake, Zakir Hussain Rose Garden, Chhatbir Zoo, Government Museum and Art Gallery, International Dolls Museum, Japanese Garden, Nada Sahib Gurudwara
Recommended Reads: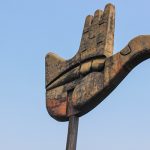 Places to Visit in Chandigarh: ✔Location, Timings, Bus Stop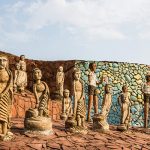 Best Time to Visit Chandigarh: Temperature with Activity List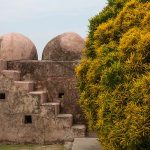 12 Top Historical Places in Chandigarh with Location & Entry Fee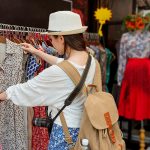 Shopping Places in Chandigarh with Timings & Known For Info