Are you contemplating to make the New Year 2023 special for you and your loved ones? Why not head straight to a place where you can witness snowfall while embracing the cool weather and relishing the warmth of your loved ones. There are some obvious choices, like Shimla and Manali, but why to go cliché? Instead just read through our list of the best places to visit this New Year to witness snowfall, and get mesmerised as nature rolls out the 'white' carpet for you. 
1. Auli, Uttarakhand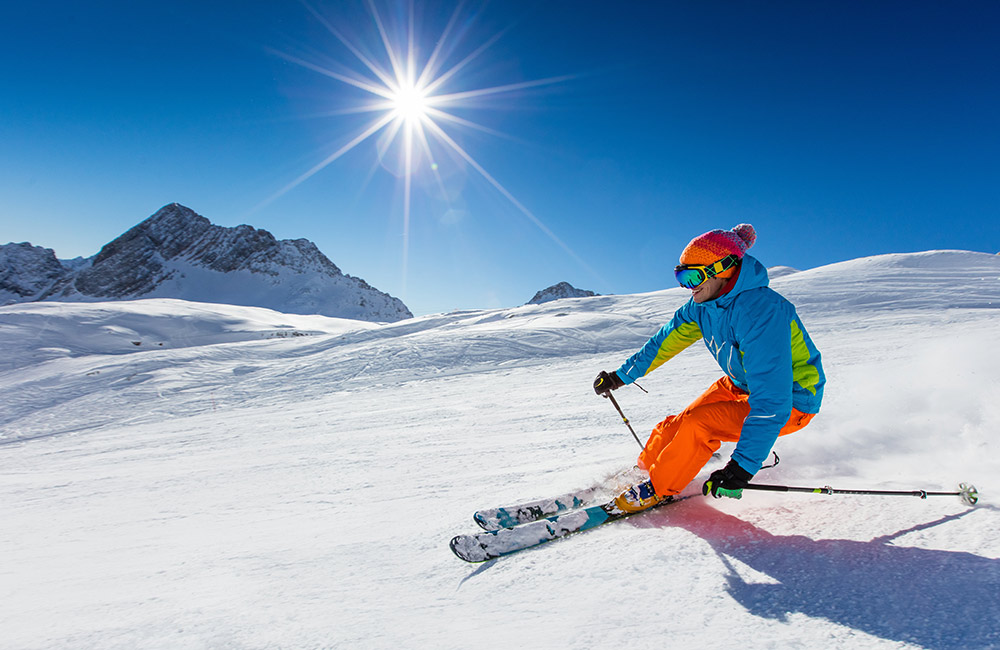 Ring in the New Year at one of the best skiing destinations in the country – Auli – which is captivatingly laid with lush meadows, oaks, apple orchards, and of course, snow. The white mountains cast a spell on you as soon as you reach here and even offer the perfect venue to indulge in a range of winter sports. Skiing is the most popular activity here, and many skiing festivals and championships are organised between December and February. Trekking is another popular activity that you can enjoy in this part of Chamoli district in Uttarakhand. Besides, this hill resort amidst Garhwal Himalayan range is also home to several religious sites, such as Nanda Devi and Kamat Kamet, so you can seek blessings at the beginning of the year for health and prosperity, if you wish. Moreover, there are a number of ski resorts and hotels in Auli that you can book for your New Year party as per your preference.
2. Gulmarg,  Jammu and Kashmir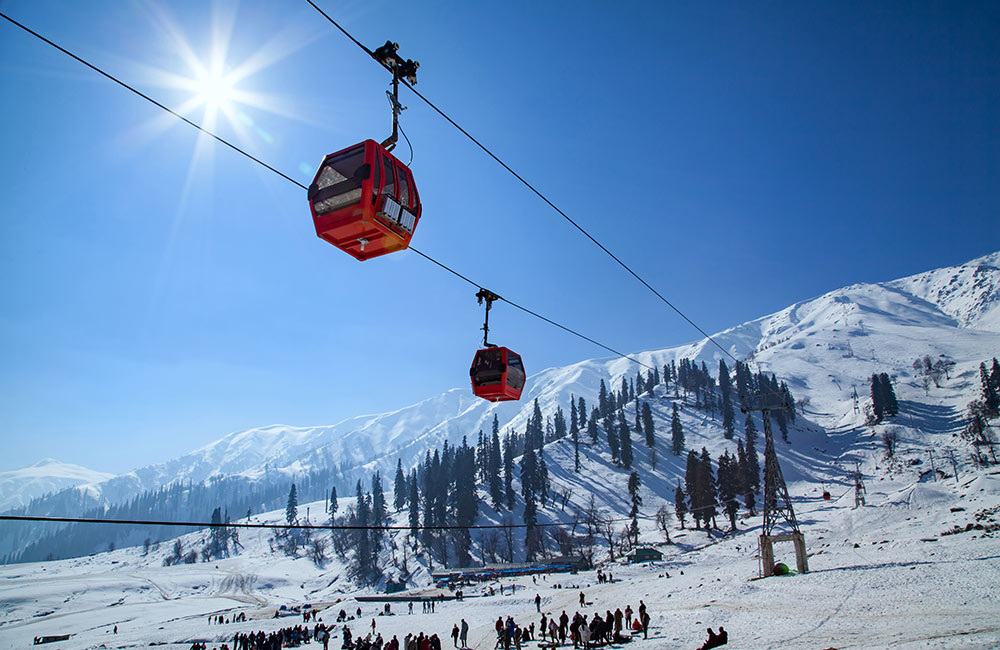 Gulmarg is a renowned hill resort in J&K that is counted amongst the best skiing destinations in India. The exceptional beauty of Gulmarg, especially when covered in a carpet of snow, is a delight in winters. Along with the ever so popular skiing, you can also indulge in snowboarding, trekking, etc. amidst snow-capped mountains. While here, do not miss the chance to enjoy the famous gondola cable ride or create a snowman on your own.
3. Tawang, Arunachal Pradesh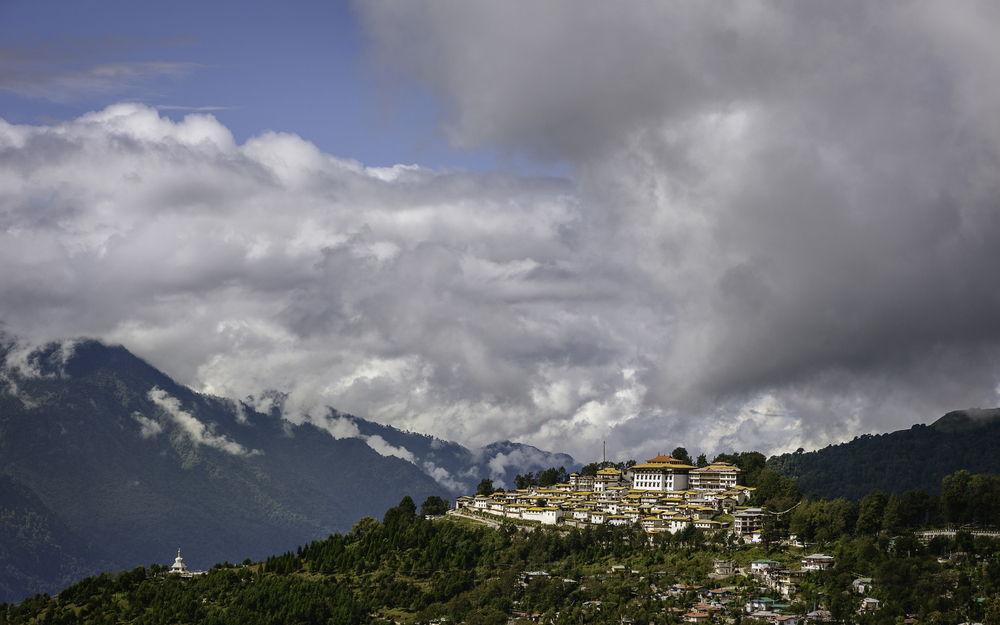 Break free from your regular celebrations, and plan a trip to the beautiful hamlet of Tawang in Arunachal Pradesh in Northeast India. The natural scenic beauty of this place is mesmerising and transports you to a magical land of snow-capped mountains, valley and Tawang Chu River. It is also home to one of the largest monasteries in India, which is over 400 years old and is an important pilgrim site for Buddhists. Another popular site here is Sela Pass which is a must-visit for snow lovers and adventure enthusiasts.
4. Sikkim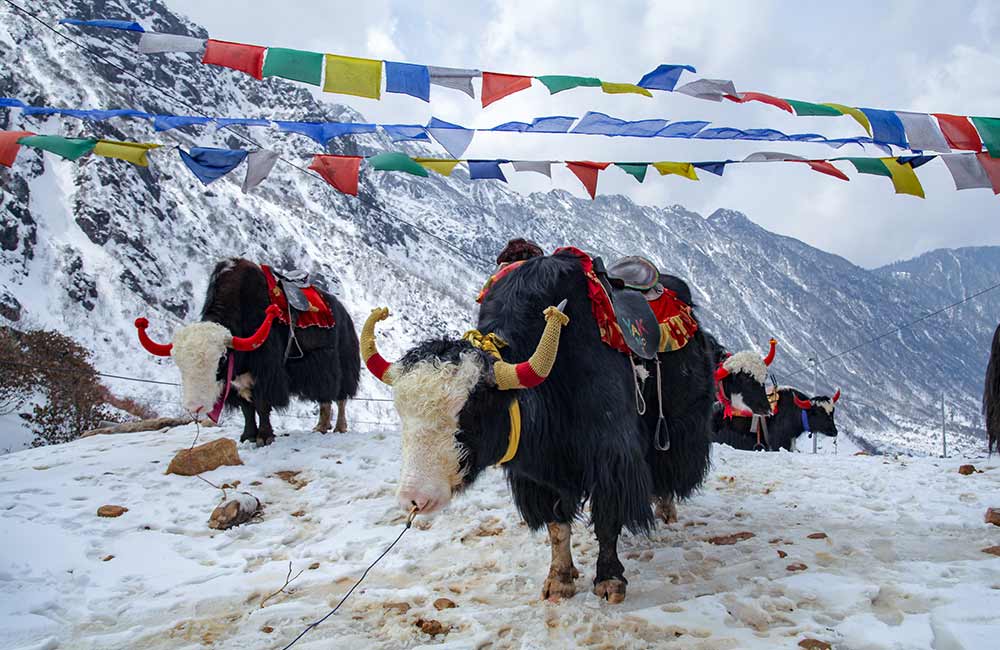 Sikkim in the north-eastern part of India is another offbeat destination to ring in the New Year with snowfall. The dramatic contour, snow-capped mountains, meadows, woodland, several activities, and the towering Mount Kanchenjunga – the third highest peak in the world – will make you an ardent admirer of this Indian state. Many parts of the state witness snowfall during the months of October till February, so chances of witnessing white flakes of snow this New Year are quite high. Your must-do list should include a visit to the Yumthang – Valley of Flowers, Zero Point, Lachung, Katao, and partially frozen Gurudongmar Lake, among other things.
5. Sonmarg, Jammu and Kashmir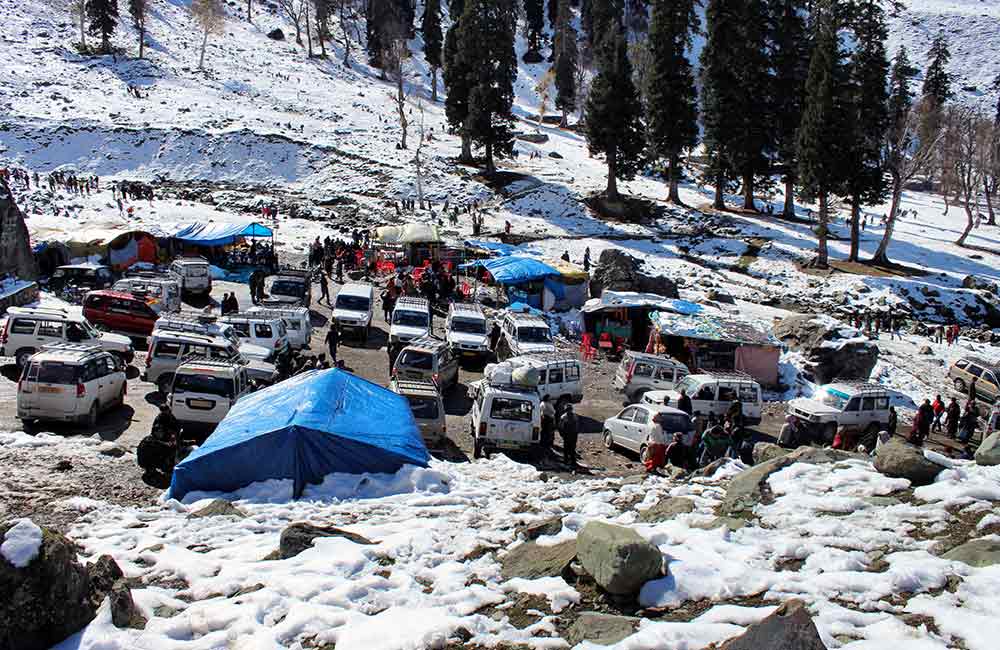 Sonmarg, literally meaning the 'Meadow of Gold', is a fairyland with snowclad mountains, glaciers, lakes and exotic flora. This popular ski resort in Ganderbal district of J&K is the best place for those who relish calmness and serenity. Besides, the snowfall takes its natural beauty a few notches higher. Along with the ever-popular skiing, you can challenge yourself to do sledging or hiking or trekking. Besides, this place is the gateway to Ladakh – another place where you can plan your New Year only if you love grave challenges!
6. Ladakh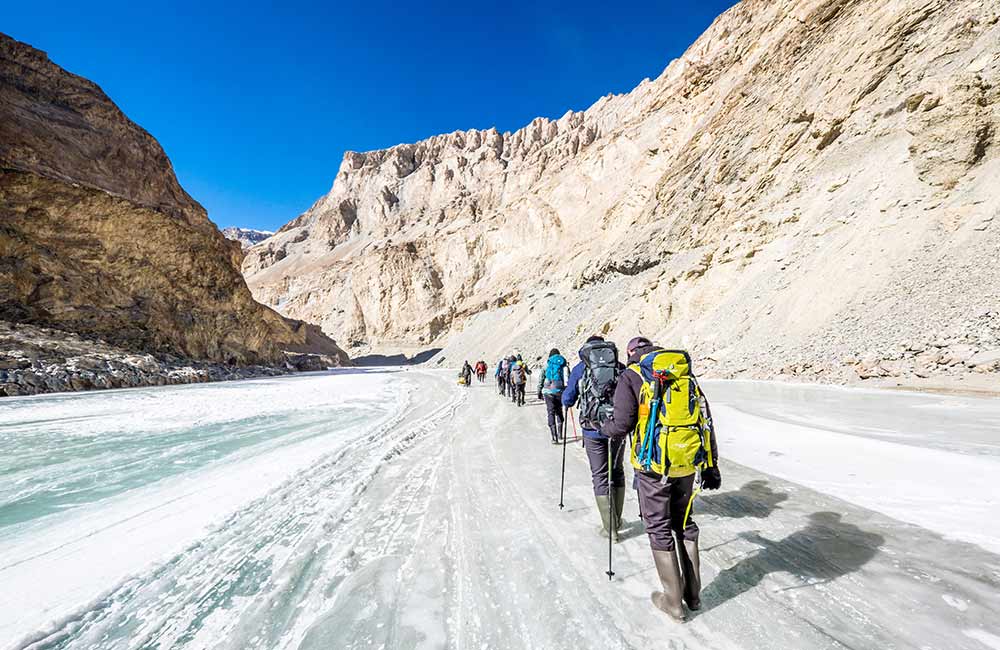 To add to your tales of derring-do, you can plan to spend New Year's Eve in Ladakh, provided the highway is not closed due to heavy snowfall. During winters, the temperature takes a downward spiral with cold waves amplifying the severity of weather conditions. However, if you get lucky and are able to reach the 'roof of the world', you are surely going to have a memorable New Year as this Buddhist ex-kingdom is like no other place. Bonfire, hot meal and the company of loved ones will only add to the celebration, resulting in memories for a lifetime.
7. Patnitop, Jammu and Kashmir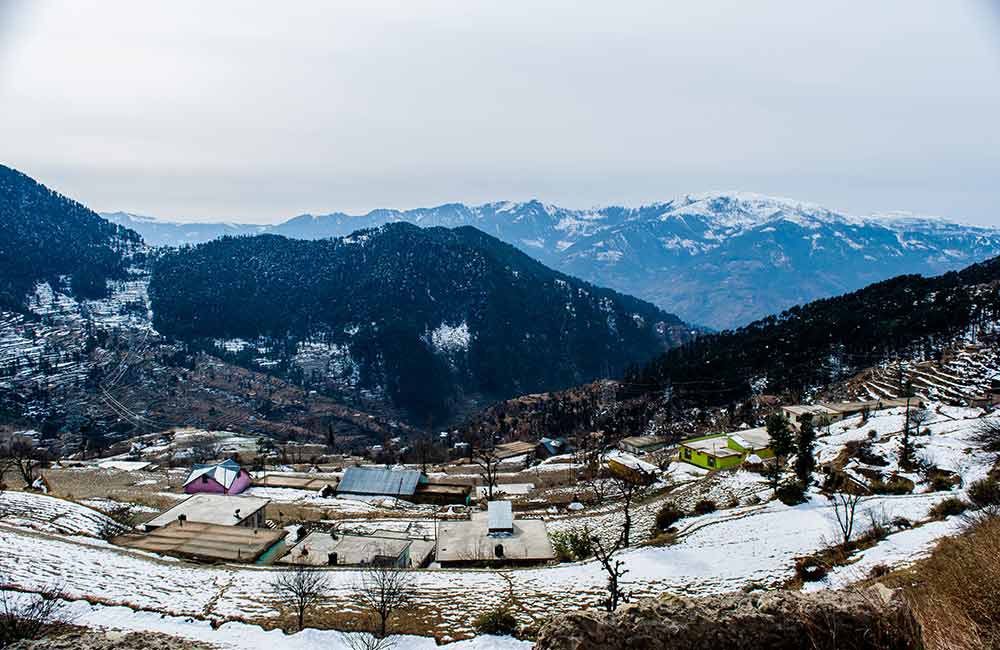 Patnitop is another place that can be visited this New Year to witness snowfall. The abundance of natural beauty in the form of pine and deodar forests, mountain ranges and the Chenab River makes this hill resort in Udhampur district in J&K a popular tourist destination. Primarily known as a paragliding destination, this place becomes a white wonderland during the winter season with endless white expanses of snow. Besides, activities like snowboarding and skiing can be enjoyed during winter months, adding to thrill and excitement.
Suggested Read – Places to Visit in Winter
8. Munsiyari, Uttarakhand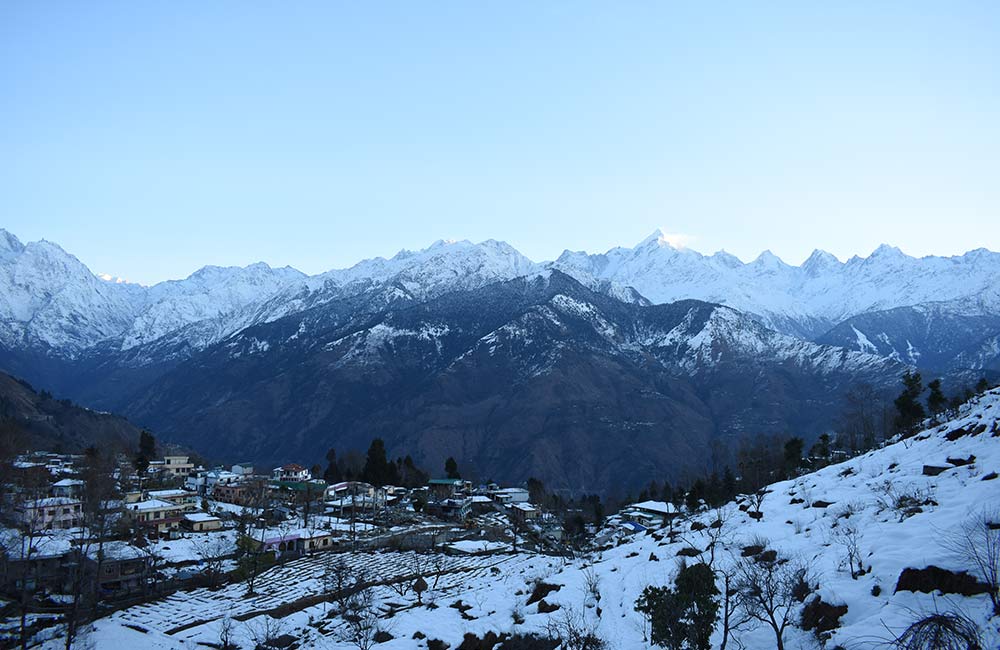 Munsiyari is a hamlet located in the easternmost part of the hill state of Uttarakhand. The name of this offbeat destination literally means a place with snow, and snowfall is what you will see in this small town this New Year. Often referred to as the 'Little Kashmir', Munsiyari with the stunning backdrop of Panchachuli captivates you with its virgin environs. While here, you can plan a visit to Thamari Kund and the thermal springs of Madkot, as well as shop for souvenirs at Darkot nearby. The town also serves as the gateway to Johar Valley as well as the base for the glacier trio – Namik, Milam, and Ralam.  
9. Dhanaulti, Uttarakhand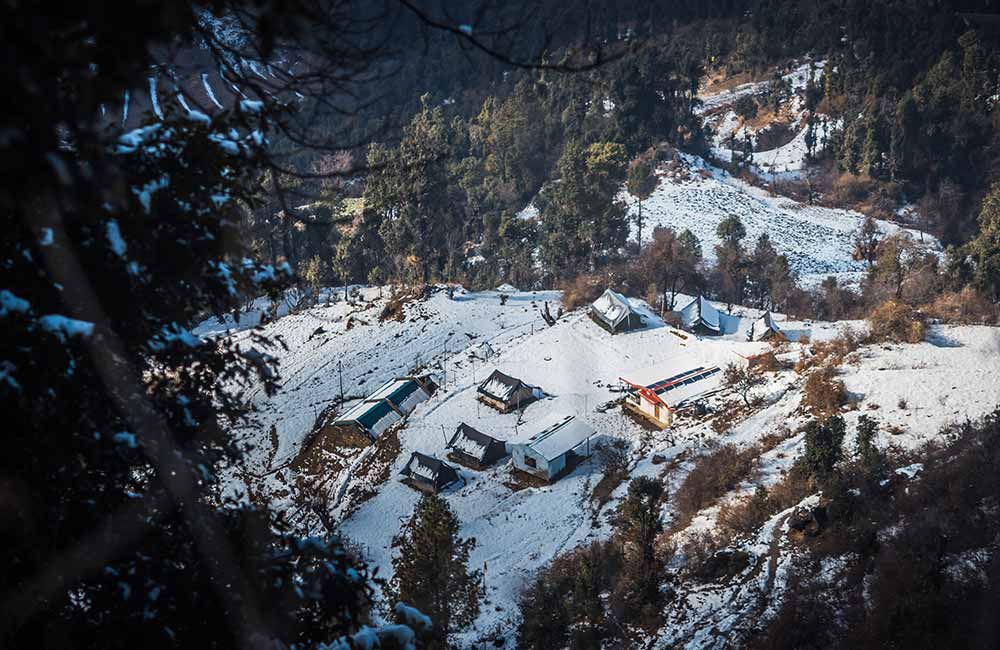 Dhanaulti is a hidden gem in Uttarakhand that provides you the much-needed break from the chaos of the big cities. Away from the humdrum of daily chores and tasks, this small town is an exceptional natural beauty with green meadows, oaks, deodars, and stunning views of Himalayas. Moreover, minimal commercial and human invasion make this hill town perfect for a relaxed holiday to witness snowfall in the lap of nature. Besides, this enticing hideaway serves as the base for treks to Himalayan peaks in Tehri region.
10. Pahalgam, Jammu and Kashmir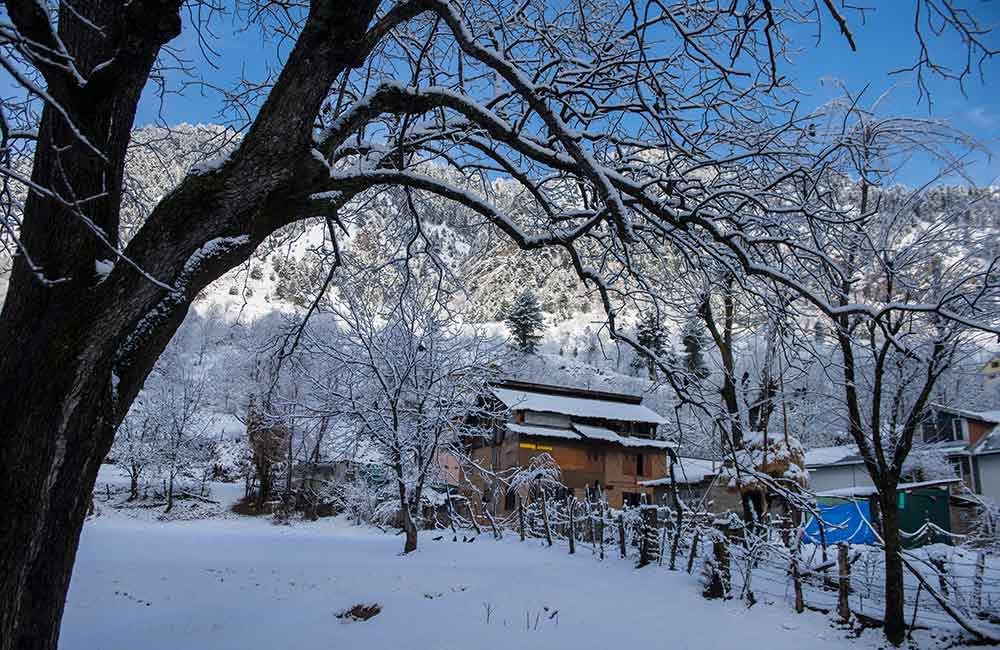 There is no dearth of natural beauty in Pahalgam, which is one of the popular base camps for the Amarnath Yatra. The towering mountains, lush greenery, saffron farms, surreal surroundings and snowfall make this place a favourite instantly. And then, to top it all, snowflakes surround you as you come here to usher in the New Year, creating a beautiful white carpet. You are sure to be wonderstruck by the charm of this hill station in the Union Territory of Jammu and Kashmir.
Suggested Read: Places to Visit in December
11. Narkanda, Himachal Pradesh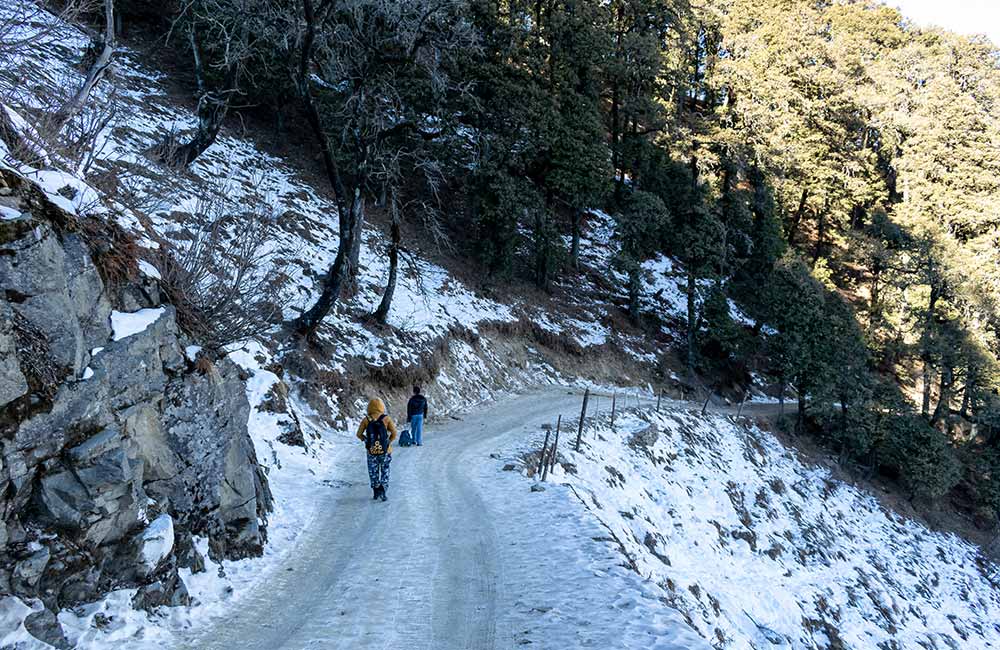 Situated within a fir forest, the town of Narkanda in Himachal Pradesh becomes a skiing resort during winters. You can enjoy skiing, or indulge in a round of friendly snowball fight, or make a snowman as big as you! There is a lot that you can do in this lovely place with snowclad mountains, apple orchards and dense forests. You will find it all in this hidden gem located not too far from the renowned hill station of Shimla that also witnesses snowfall during this time of the year.
Apart from these aforementioned places, the 'all-time favourite' hill stations like Manali, Solang Valley, Dalhousie, Kufri, Nainital and Mussoorie never let you down. Hence, you can also plan to visit these ever-so-popular hill stations to celebrate New Year with friends and family. However, once you finalise the place, start with travel and hotel bookings as you don't want to miss out on great deals just because of procrastination. Also, make sure you pack lots of warm clothes to brave the harsh weather conditions because of the snowfall. Wish you a Wonderful White New Year!
Here are some more Recommendations for this New Year (2023)
12. Goa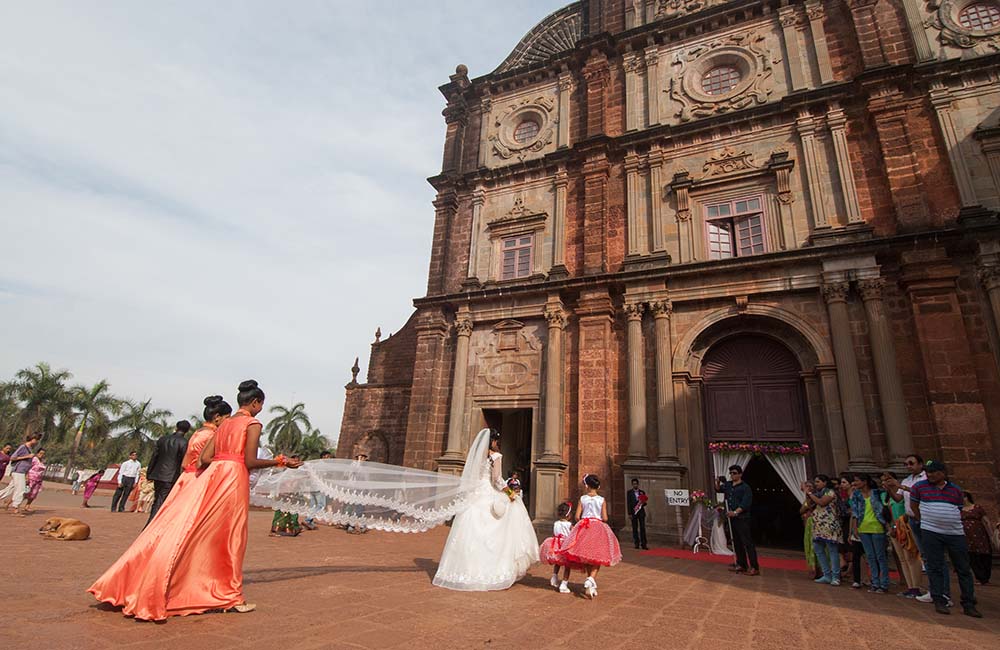 This party capital of India is one of the best places to visit in India in December for New Year. From lively nightclub events to Bohemian beach parties, the state offers many exciting ways to welcome the New Year with a bang. You can also explore this coastal state and its beautiful beaches and resorts, trendy bars, and interesting Portuguese architecture.
13. Mumbai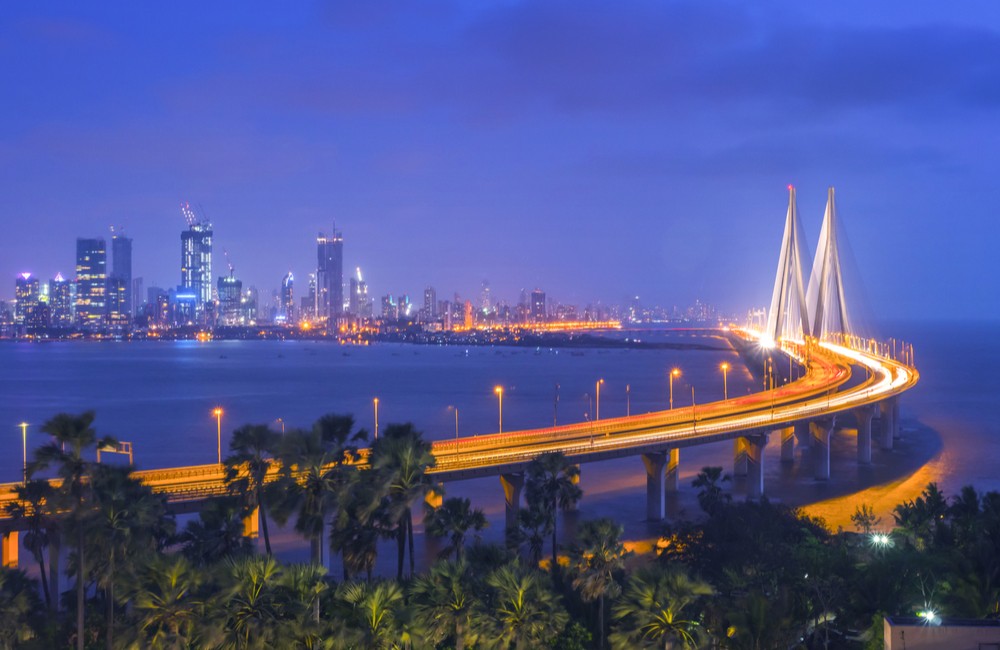 If you are looking to party all night, you must head to Mumbai for New Year celebrations because the city never sleeps. Be it a hotel party or a beach get-together, you are sure to enjoy every bit of it. The entire city looks vibrant and lights up with crackers at night. Apart from enjoying the nightlife, beaches and fine dining in the city, you can also explore the historical places and other popular attractions.
14. Bangalore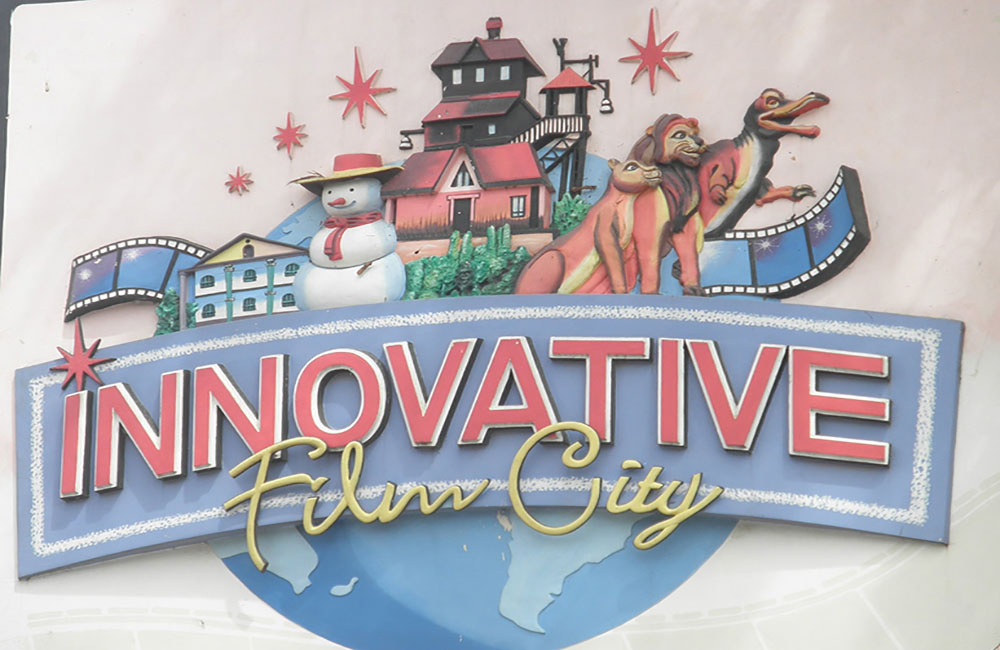 The IT hub of India with huge gardens and party places attracts many tourists looking to ring in the New Year in style. The city also boasts huge malls and multiple restaurants where you can spend quality time shopping and dining with your loved ones. What's more, the live DJs, rocking crowd, and fervour among the youth add a unique liveliness to the environment.
15. New Delhi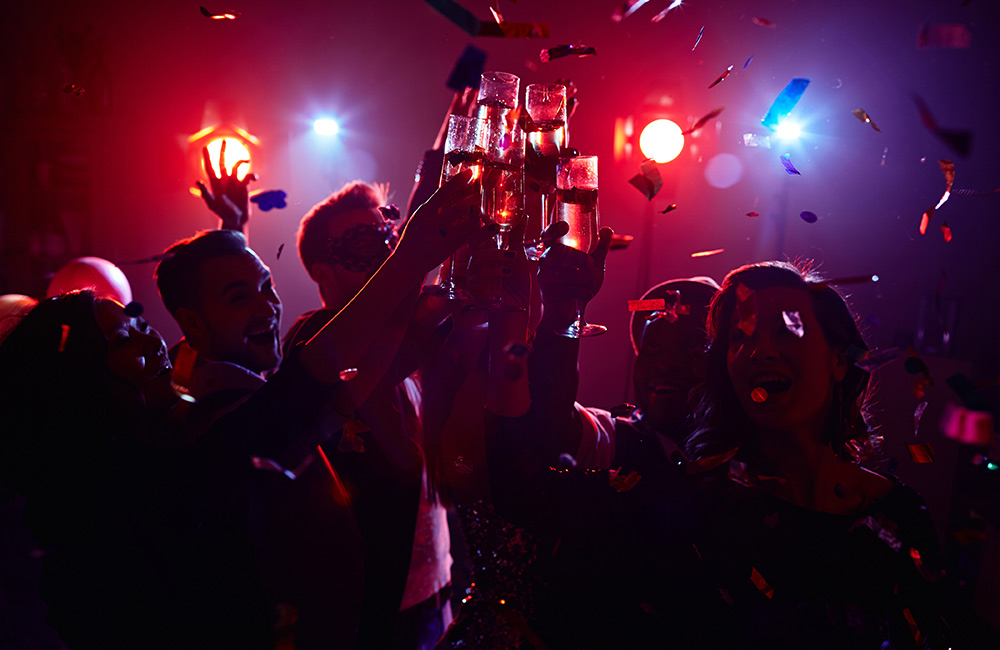 If you are a party freak and are looking to celebrate New Year with lights, songs, dance and drinks, Delhi is where you should be. The capital city of India has many nightclubs and elite New Year parties where you can enjoy the eve in a special and memorable way. The city is also popular for its local foods, street shopping, and tourist attractions. Just make sure to book your Delhi stay well in advance, since the number of visitors go insane during this time of the year.
16. Kolkata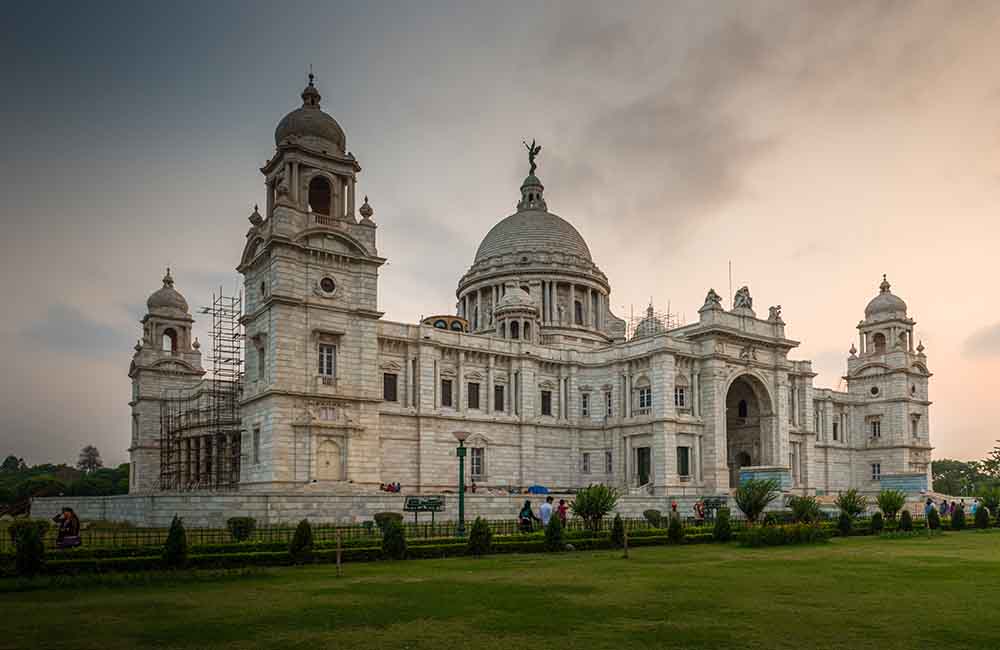 The "City of Joy" Kolkata celebrates Christmas and New Year on a large scale. The entire city is decorated with lights, including the vintage monuments and bridges. The city also hosts many New Year parties in different clubs with DJs, celebrity guests, dance, and lip-smacking buffet. Those looking to party all night can visit the hotels and lounges in the city.
17. Udaipur, Rajasthan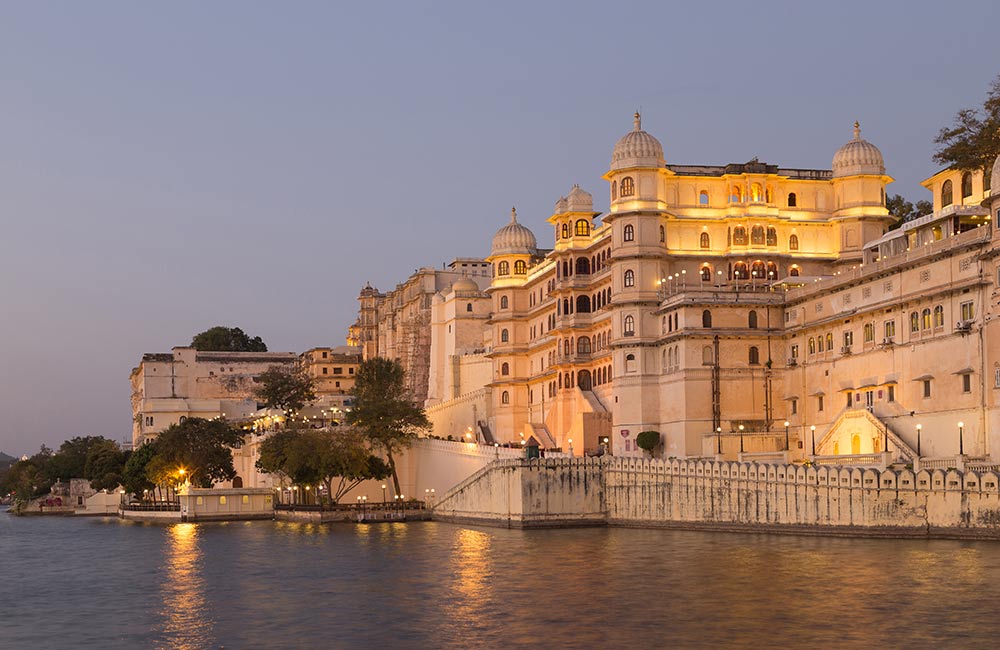 The "City of Lakes" Udaipur is a beautiful place to be for New Year celebrations. You can explore the popular Rajputana Palaces, shop for some of the best handicrafts and enjoy the delectable Rajasthani cuisine. If you want to experience royal treatment, you must plan a trip to this "Kashmir of Rajasthan" to ring in the New Year.
Check out our informative blog on Places to Visit in January
18. Mcleodganj, Himachal Pradesh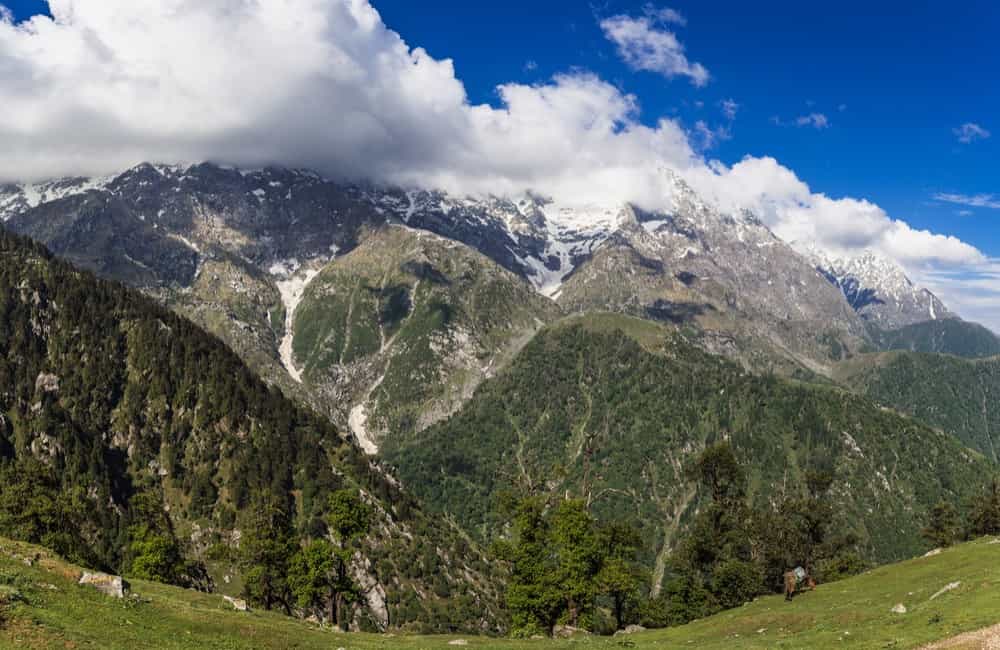 A suburb of Dharamshala, Mcleodganj is one of the most popular places to visit on New Year in North India. It has some beautiful monasteries and amazing cafes and eateries. Mcleodganj also boasts wonderful sightseeing places and unique Tibetan souvenirs to bag. On New Year's Eve, tourists from India and different countries are seen on the streets, enjoying their drinks and having a fun time. You can also attend New Year events in the cafes.
19. Kasol, Himachal Pradesh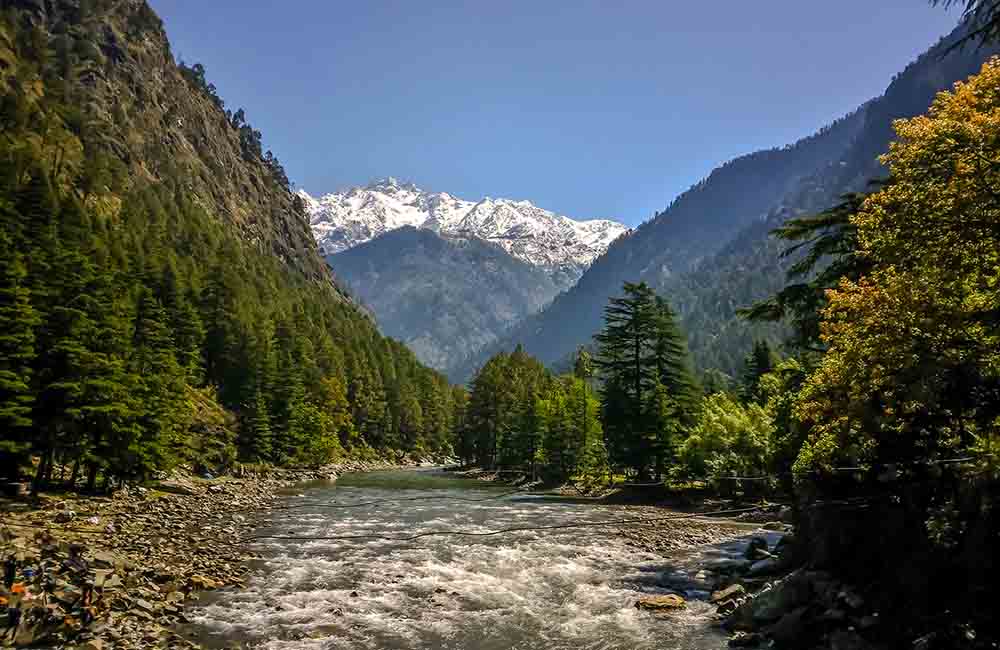 Kasol is a paradise in Himachal Pradesh. This beautiful hill station in Parvati Valley is wonderful for trekking, river rafting, and late-night music parties. Malana, Parvati River, Tosh, Manikaran Gurudwara and Kheer Ganga are some popular attractions here. You can enjoy hipster style New Year celebrations in Kasol or set up a tent and have a private party with your loved ones.
20. Ooty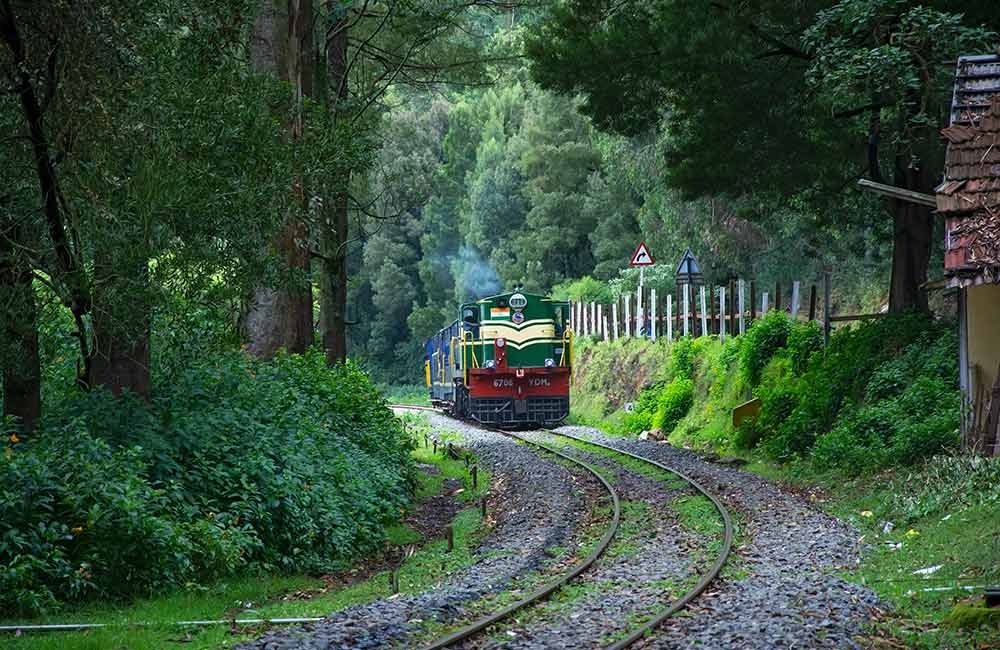 This beautiful hill station in the south is just right for welcoming the New Year away from the hustle and bustle of other jam-packed destinations in India. The calm and peaceful atmosphere of this serene destination is ideal for those who want to avoid loud music and parties. You can visit the tea factory, botanical gardens and museums during the day and stroll through the streets at night to enjoy fireworks.
21. Pondicherry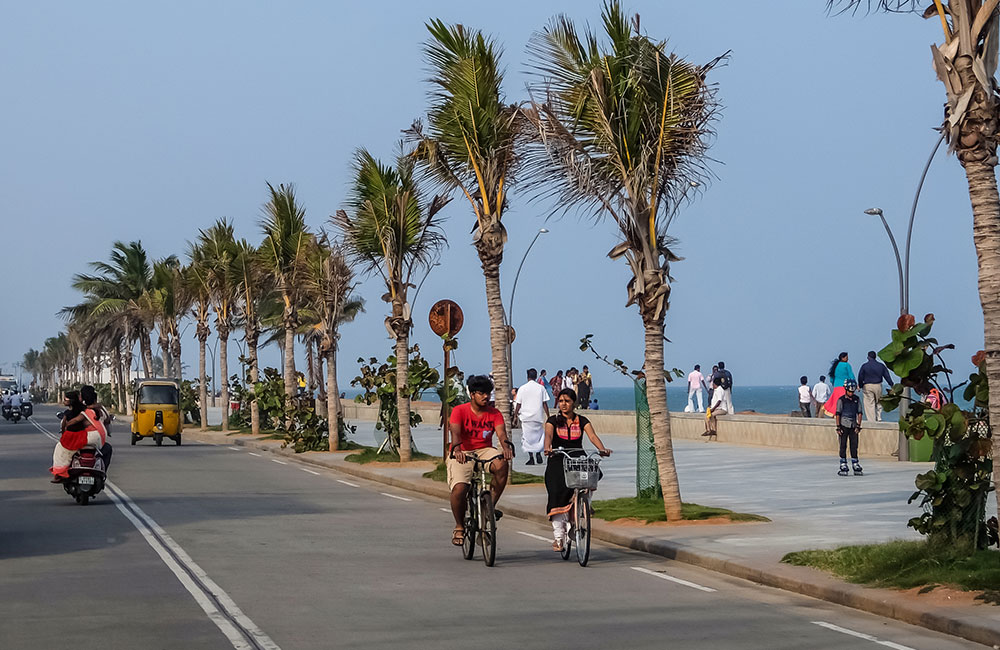 If you are looking for places to visit in South India, Pondicherry or Puducherry is a wonderful option. The streets of this Union Territory have a unique French colonial charm with a mix of different cultures. From French-style bars, cafes and lounges to a variety of hotels and restaurants, the place has plenty to offer. You can also spend some peaceful time on the beaches and ashrams.
22. Kodaikanal, Tamil Nadu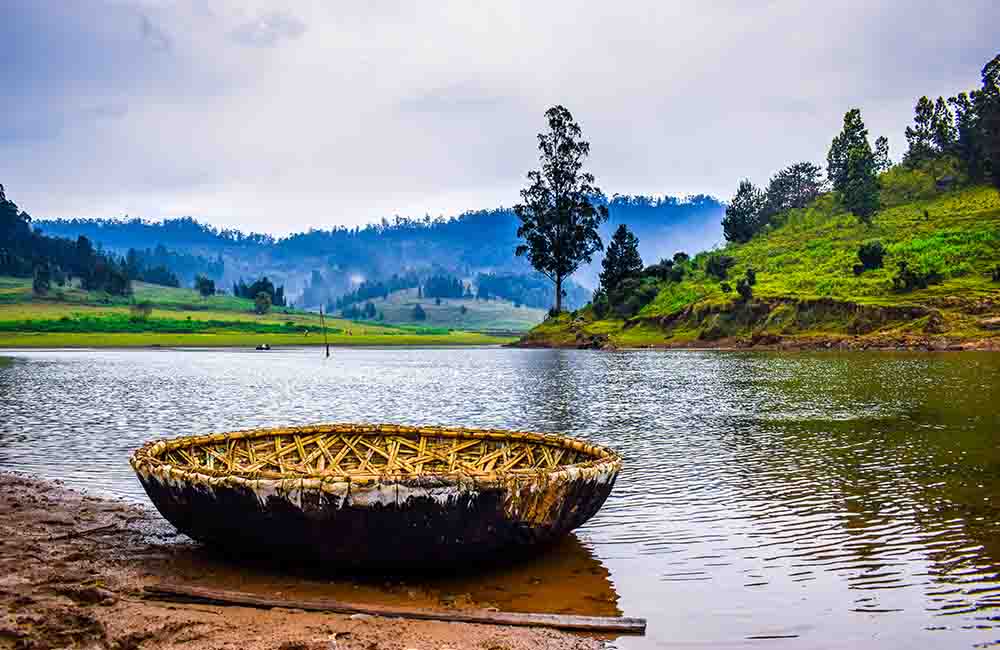 This charming hill station in Tamil Nadu is one of the most popular holiday destinations in India. The lush green hills, misty climate, and waterfalls add a natural and distinctive beauty to this place. If you are looking for places to visit in New Year in South India, Kodaikanal is a wonderful option.
23. Andaman and Nicobar Islands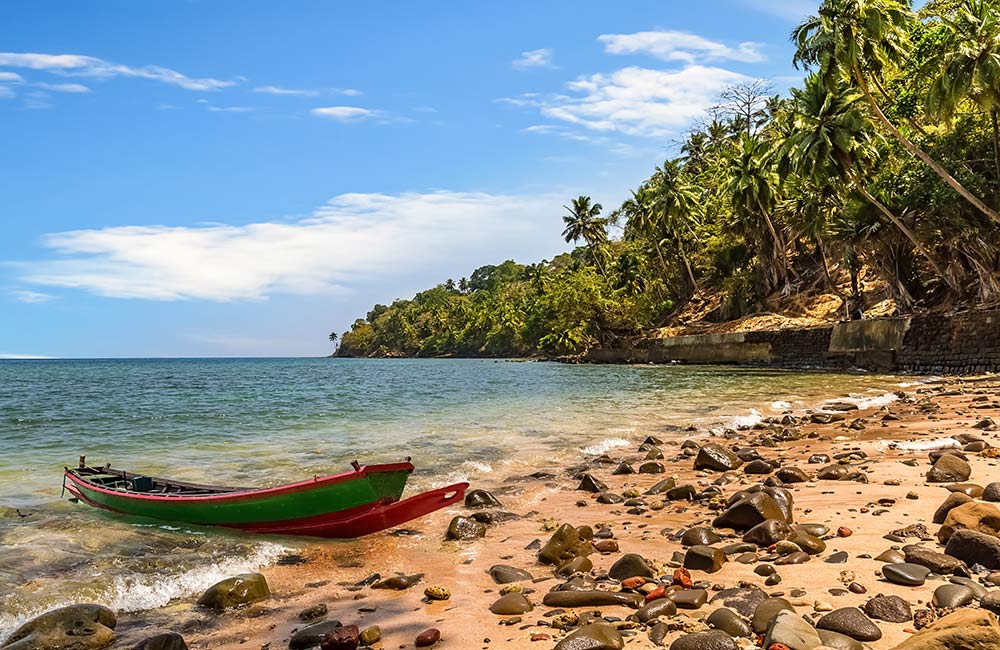 Boasting beautiful beaches and resorts, Andaman and Nicobar Islands is among the best New Year destinations in India. From a calm and serene atmosphere or crazy parties on beaches, resorts and yachts, this ideal New Year getaway has something for everyone. You can also enjoy a plethora of water sports activities here and visit different tourist spots.
24. Shillong, Meghalaya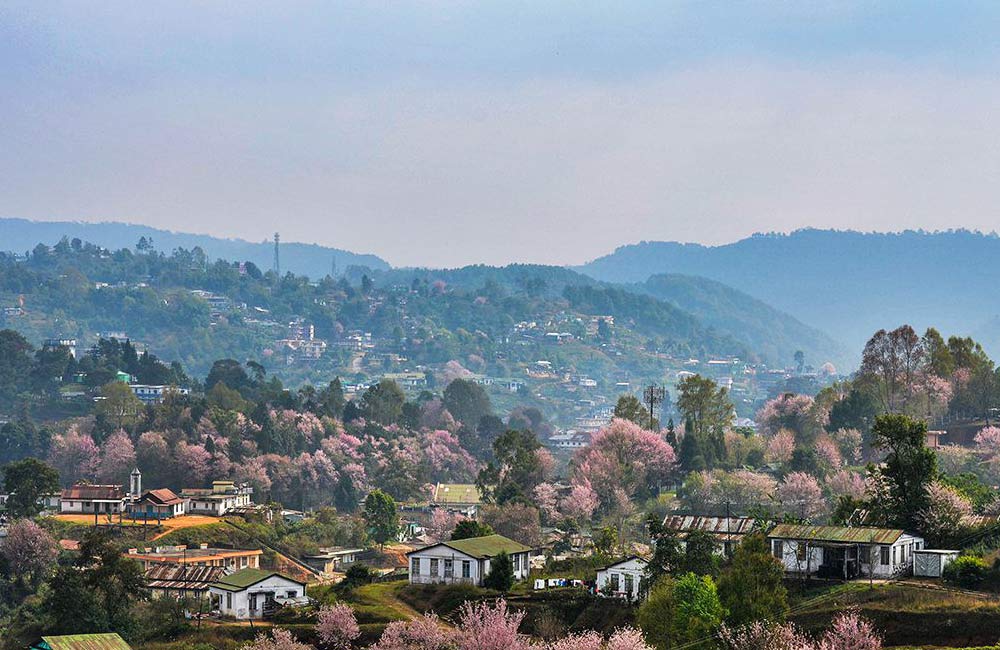 Also known as the "Scotland of India", Shillong is an amazing destination for New Year celebrations amidst nature. The capital city of Meghalaya is surrounded by mesmerising waterfalls and beautiful lakes. You can spend some relaxing time with your loved ones and also enjoy boating, trekking, angling, and the splendid views of the place.
25. Gokarna, Karnataka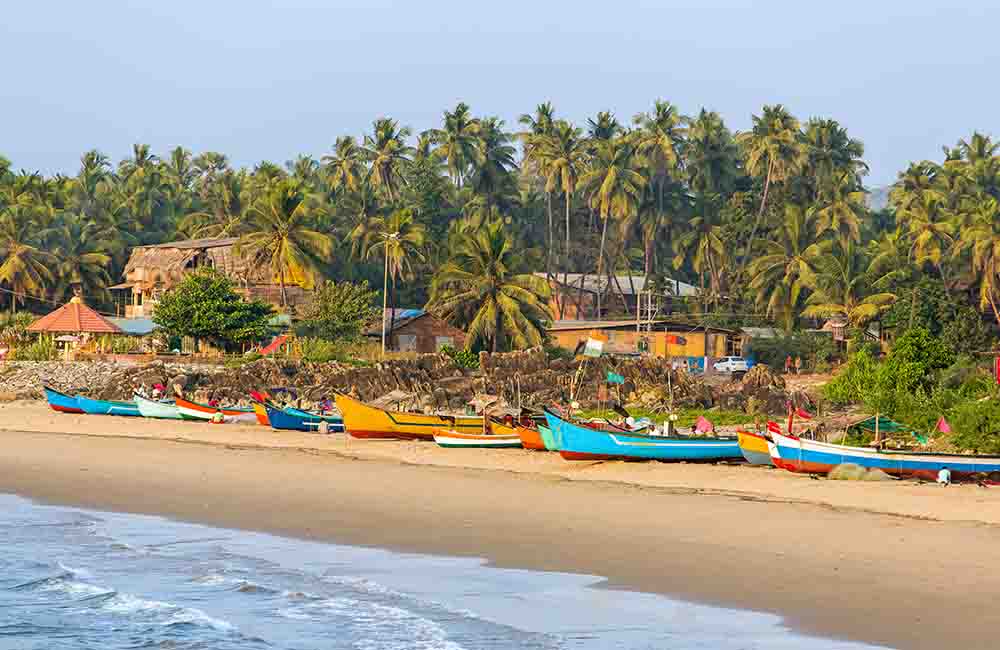 This beautiful town in Karnataka is perfect for beach-lovers. If you are looking to celebrate the New Year in a peaceful way and in the company of your loved ones or friends, you must head to Gokarna. The town also hosts some all-night parties during New Year's Eve. The place is ideal for those looking to plan a holiday on a budget.