Celebrated every year on January 1st, New Year's Day is a public holiday in most countries that follow the Gregorian Calendar. The festivities, though, begin a day before, on 31st December. It is a day for people to celebrate their achievements in the passing year, making peace with whatever went wrong and plan for the next twelvemonth. The new year brings with it hopes of a better future, allowing people to have a fresh start in life. This is why the New Year's Day has become so significant for people across the world.
New Year History and Significance
The concept of celebrating the New Year first became popular in Mesopotamia around 2000 BC, but then it was celebrated during the spring Equinox in March. In 153 BC, a Roman council fixed January 1st as the date. After the Council of Tours put an end to the celebrations on 1st January in AD 567, the New Year was observed on different dates throughout history, including December 25th, March 1st, March 25th and on Easter. The Pagans of the Netherlands and Flanders started exchanging gifts on the occasion in the 7th century. January 1st was reinstated as New Year's Day after the introduction of the Gregorian Calendar by Pope Gregory XIII in 1582.
New Year Celebrations across India
In every part of India, New Year is celebrated with much gaiety and fanfare. The major markets in cities like Delhi, Mumbai, Bangalore and Jaipur are decorated with multi-coloured lights and other props. Concerts and other special events are organised at luxury hotels, nightclubs, large urban parks and performance venues. Many of these feature performances by famous DJs, bands and celebrities. A New Year countdown is a common feature at such events, helping build anticipation for the day's arrival.
Other Festivals in India with Holiday Type
Recommended Read –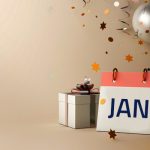 20 Best Places to Visit in January in India 2023: Things to Do