Hola, the New Year is already here. Many of you must already be having a whale of a time in places like Goa or finalising your plans. And, why not? Goa is the ultimate party destination in India, after all. But, for those who are not that hedonistic and like staying away from the loud pubs, I have a great idea on how to give an unforgettable start to 2018. Kites! Yes, kites. The Chinese may have invented these colourful playthings, but nobody flies them better than us, Indians. In fact, we love them so much that we have special kite festivals, where thousands congregate and fly these. Fortunately, two such events are hosted in January every year: the Ahmedabad International Kite Festival and Jaipur Kite Festival. Both these events are held on the occasion of Makar Sankranti, also known as Uttarayan. I, personally, consider attending these an excellent way of starting my new year. So, read ahead for more on these unique happenings.
Ahmedabad International Kite Festival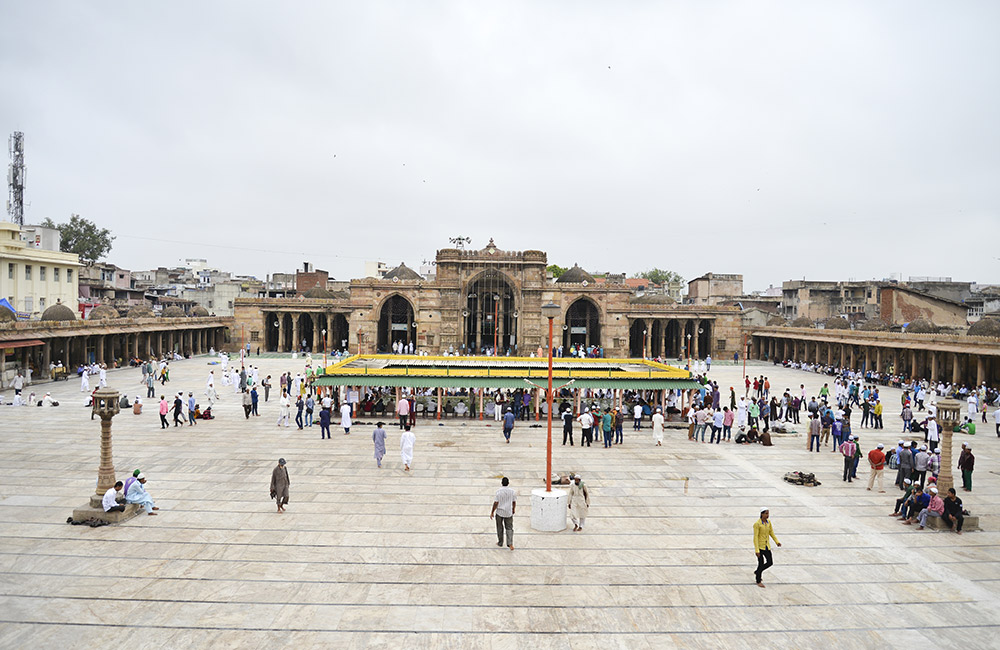 Everyone has seen kites, but a kite festival sounds like a recent idea. Well, it's not as the International Kite Festival of Ahmedabad has been celebrated annually since 1989! During this festival, the usually blue sky seems bathed in a sea of colours; red, green, pink, blue, yellow, white, orange, black…you name it. True to its name, the event attracts hordes of kite flyers not only from within India, but also outside. In the past, wau-balang kites have been flown by Malaysians, whereas Indonesians have displayed their llayang-llayanghave kites. Gigantic American banner kites and rokkaku kites from Japan have also been part of this amazing event. So, this is a great opportunity to see these designer kites, fly them yourself and also meet people from across the globe. During the festival, you can also enjoy sweet jalebis and Undhiyu, a traditional Gujarati vegetarian dish.
Dates: January 7th to 14th
Venue: Sabarmati Riverfront
Where to Stay: FabHotel Kamran Palace Railway Station, FabHotel Rock Regency, FabHotel Oriental Ellisbridge and FabHotel Classic Inn Navrangpura are all within 4 km of Sabarmati Riverfront; hence, ideal for a stay.
What Else to Do If you are indeed planning a trip to this city, then the kite festival is not all it has to offer. The city has numerous tourist attractions that you can head to. With boating facilities, walking promenade and urban parks, Sabarmati Riverfront is an attraction in itself. You can also explore Sabarmati Ashram for a closer look at the Indian freedom struggle. Another great place for a fun-filled day is Kankaria Lake, which houses an amusement park as well. Sidi Saiyyed Mosque, Calico Museum of Textiles, Lalbhai Dalpatbhai Museum and Sidi Bashir Mosque are other famous places to visit in the city. If you want to experience something out of the ordinary, then I suggest taking a trip to Manek Chowk. It is a regular vegetable market during the day, but wait for the clock to strike 8:00 pm because this is when it is taken over by food stalls and jewellery stores. The market remains open till 1:30 am; hence, perfect for late-night shopping.
Jaipur Kite Festival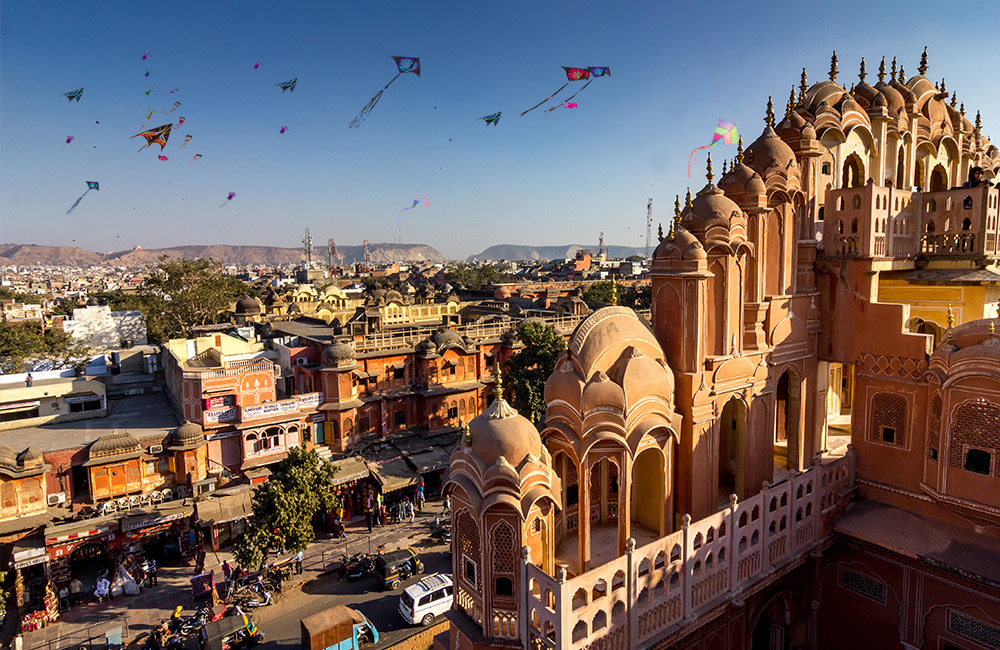 The Pink City also hosts a kite festival, which you can attend for an overdose of fun and frolic. The preparations begin up to one week in advance, with kite shops appearing in every nook and corner of the city. Most shops are closed during the event, and people (mostly youngsters) can be seen on rooftops as well as at the actual event venue, flying kites in every colour imaginable. Local delicacies like feni, gajak and laddus are specially prepared for the day.
Dates: January 14th to 16th
Venue: Jaipur Polo Ground
Where to Stay: FabHotel Panchsheel Ajmer Road is a good place to stay as it is just over 5 km from the polo ground.
What Else to Do The best thing about Jaipur is that you are never out of things to do. You can certainly visit its popular landmarks like Amer Fort, City Palace, Hawa Mahal, Jantar Mantar, Nahargarh Fort and Jaigarh Fort. For a fun time, consider taking an elephant ride up till Amer Fort. At the fortress, you can also indulge in hot air ballooning, which is a fun way to see Jaipur from high above. Then, there is the famous Chokhi Dhani, a one-stop place to experience the dazzling culture of Rajasthan. Folk performances, handicrafts sale and Rajasthani dishes… the village-themed resort has it all. Do not leave the city without shopping at its buzzing markets and dining at its iconic rooftop restaurants.
Bangalore Kite Festival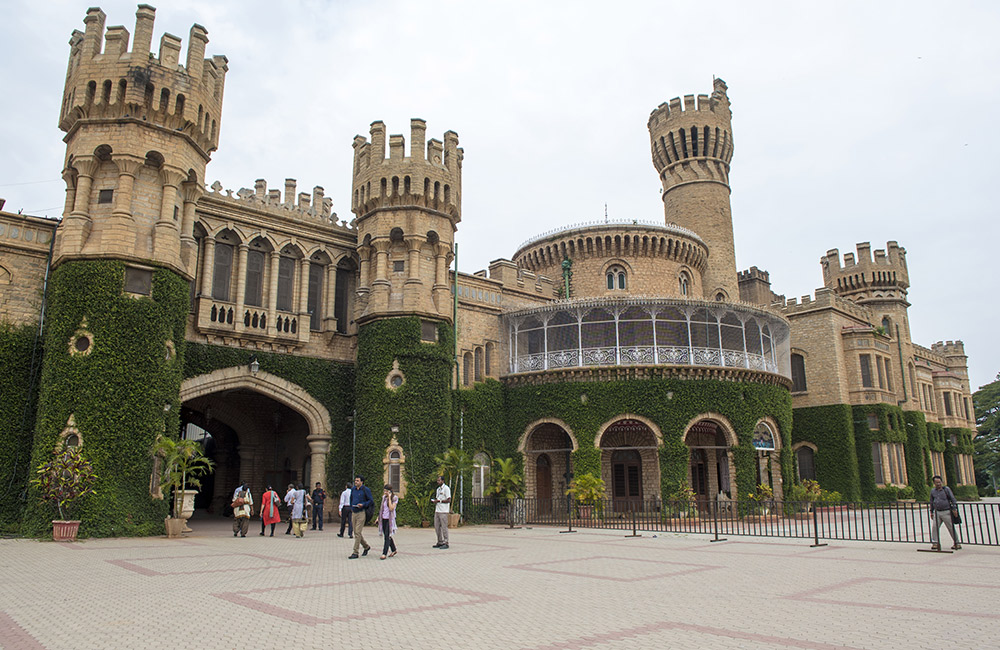 Going by its reputation as an IT hub, picturing a colourful event such as a kite festival in Bangalore can be hard. But, contrary to this, there will be a kite festival in the city this January. It will consist of kite flying competition, wherein prizes worth up to INR 1 lakh will be up for grabs. Apart from this, the event will also feature food stalls, music which would compel you to dance, and a dedicated kids' zone with numerous activities. So, attend this festival, bring your kids along and have a fun-filled family vacation in a place people come mostly on work.
What Else to Do If you are coming to Bangalore for more than a day, then you can see colourful flowers and a variety of trees at the famous Lal Bagh Botanical Garden. Also, remember to go on a tour of Tipu Sultan's Summer Palace and Bangalore Palace, known for their architecture. Bangalore is also the most prominent venue in India for Heavy Metal concerts (my personal favourite), so keep checking the internet to see if any great acts are coming. Another interesting place in the city, especially if you love big machines, is the HAL Aerospace Museum. So, whether you are looking for a great start to 2018 or filling your life with colours in general, these kite festivals will keep you aptly satisfied.