Makar Sankranti is an important event, observed each year on January 14th. It is different from other Indian festivals in the way that while the specific dates for those are governed by the Hindu lunar calendar, that for Makar Sankranti is decided by the Gregorian solar calendar. Falling in the Hindu month of Magh, it is primarily an astrological event, wherein the sun moves into the Capricorn (Makara) constellation. It also marks the end of the Hindu winter solstice and the beginning of longer and warmer days. Further, Makar Sankranti holds immense significance for the agrarian community as it is harvest time, when the crops sown in the winter start maturing. Owing to all these reasons, it is a time of celebrations.
Makar Sankranti History and Significance
The event is dedicated to Surya, the sun god; therefore, he is prayed to in the early hours of the day. It also marks the period when auspicious events, such as prayer ceremonies and weddings, can be performed. It is also mentioned in the Mahabharat as the day when Bhishma died by his own will.
Reccommended Read: Deepawali 2023
 Makar Sankranti Celebrations across India
 While the celebrations are varied across the country, taking a holy dip in rivers and making special sweets from jiggery and sesame seeds are common. Huge fairs are hosted in various cities; the largest and most famous being the Magh Mela held at Sangam in Allahabad.
Another common ritual is married women applying turmeric and vermillion on the foreheads of other married women, and offering each other household items as gifts. Further, five earthen pots with the freshly harvested grains, betel nuts and acacia nuts are offered at temples.
In Assam, it is celebrated as Magh Bihu, with feasting lasting an entire week. On this day, locals build temporary huts of bamboo, thatch and leaves. After eating the food prepared as part of the feast inside, they burn these huts the next day. Ethnic games like buffalo fighting and Tekeli Bhonga are also organised in villages.
The festivities in Ahmedabad and Jaipur revolve around the International Kite Festival, which attracts participants from all over the world. Some people choose to fly their kites in peace, while others engage in a competition to cut the string of others.
Tamil Nadu celebrates the occasion as Pongal, while in Punjab it takes the form of Lohri. In Karnataka, girls exchange plates full of offerings with each other; offerings generally contain sugarcane, red berries and bananas. In certain places within the state, a newly-wed woman gifts bananas to other married woman for five years, increasing the number of bananas each consecutive year.
Best Places to Observe the Celebrations of Makar Sankranti 
Ahmedabad
Jaipur
Guwahati
Mysore
Other Festivals in India with Holiday Type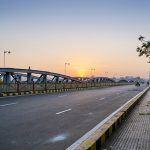 How to Reach Ahemdabad by Flight, Train, Car or Bus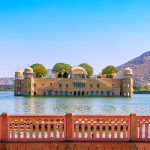 How to Reach Jaipur by Flight, Train, Car or Bus