Celebrated in March each year, Holi is among the biggest Hindu festivals. Popularly known as the festivals of colours, it has a twofold significance. First, it marks an important mythical event, and second, it signals the end of winter and arrival of spring. It is a two-day festival, falling on the Purnima (full moon night) of the Phalguna month and the day after, which usually corresponds to the month of March as per the Gregorian calendar. In 2021, it will fall on March 29th, wherein the first night is celebrated as Holika Dahan and the next morning as Dhulendi.
Holi 2021 Date in Indian calendar
Holi Festivals Date: March 29, 2021 (Monday)
Holika Dahan Date: March 28, 2021 (Sunday)
Holi Festival History and significance
As per the Puranas, the story of Holi predates even the Ramayana and Mahabharata. In Satyuga (one of the four eras in Hindu cosmology), there ruled a mighty demon, Hiranyakashipu. His son, Prahlad, was an ardent devotee of Lord Vishnu, which greatly angered the demon king. He thought of several ways to kill his son, all of which failed. One of the ways was to have his sister, Holika, sit with Prahlad in a fire as she had a magical cloak which made her impervious to the burning flames. However, when they sat in the fire, Lord Vishnu intervened by making the fire burn Holika, sparing Prahlad. The next morning, the locals indulged in revelry as they had finally gotten rid of the demoness.
Another legend states that Lord Krishna was in love with Radha, but feared that she wouldn't accept him as she was fair and he was dark. On advice from his foster mother, Yashoda, he speared Radha's face with coloured powder, which marked the beginning of their relationship.
Holi Festival Celebrations across India
The night before the festival of colours, huge piles of wood are set afire, symbolising the burning of Holika. Thereafter, in the morning, people of all ages put coloured powder, throw coloured water and even water balloons on each other. Revellers roam around their colony in groups, locally known as tolis, smearing whoever they see on the way with colours. Special sweets, including the iconic Gujiyas, are prepared in almost every Hindu household. Another traditional Holi preparation is a drink, called Thandai, which is infused with bhaang. In major cities like Delhi and Mumbai, parties are organised at large farmhouses, luxury hotels and resorts.
In Uttarakhand, especially the Kumaon region, Holi takes on a rather unique form as people start assembling in each other's houses several months in advance, singing songs with the music of harmonium and tabla.
For an even more different face of Holi, visit Goa because the festival is celebrated here as Shigmotsav. During it, Konkani Hindus from villages come out in their most vibrant attire and flags, and dance and make merry in temple courtyards. It also marks the time of abstinence from intoxicants and meat, much like Lent. The 9-day festivities culminate with the parading of colourful floats or tableaux.
However, the grandest and most famous Holi celebrations are held in the Braj region, comprising Mathura and Vrindavan. In the iconic Lathmar Holi of Barsana, women chase men with sticks, symbolising an event that happened with Krishna and his gopis. Another noteworthy event is the Holi celebrated by widows, who have been marginalised in the religion; thus, becoming a symbol of women empowerment in the recent times. 
Best Places to Observe the Celebrations of Holi
Mathura
Vrindavan
Barsana
Uttarakhand
Goa
Delhi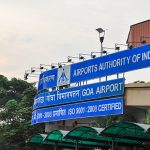 How to Reach Goa by Air, Rail or Road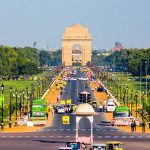 How to Reach Delhi by Air, Rail or Road