Christmas is one of the most widely celebrated festivals on Planet Earth. This day commemorates the birth anniversary of Jesus Christ and is celebrated by decorating homes, exchanging gifts and organizing family get together.
Although, Christmas is mainly associated with Christians yet non-Christian communities also take part in the celebrations enthusiastically.
One of the merriest times of the year, Christmas is observed on 25th December, every year. So, Christmas 2023 will be celebrated on Monday, December 25th 
Christmas History and Significance
The English term 'Christmas' translates to "mass on Christ's day". As per Christian beliefs, Jesus Christ is the Son of God who came into this world for the betterment of mankind.
In 221, Christian traveller and historian, Sextus Julius Africanus revealed to the world that Christ came into this world on 25th December and since then, Christians have been celebrating the occasion.
Another reason for celebrating Christmas on 25 December is that this day coincides with a popular Roman holiday, the birthday of the god Mithra – the Pagan Sun. Numerous Christian writers and historians have reflected a connection between the birth of the sun and the son (Christ) which led to the origin of Christmas.
Also, many Christian and non-Christian communities around the globe celebrate Christmas as the beginning of New Year festivities and an occasion to meet and greet their families.
Christmas 2023 Celebrations across India
Christmas is celebrated with utmost joy and enthusiasm throughout the world. Multiple festivities take place in various regions of India for celebrating the birthday of Lord Jesus. On this day, Christians decorate their homes and visit nearby churches for attending the Christmas mass. Children recite Christmas carols, while adults are retold the life and struggles of the son of God, Jesus at the church. People buy Christmas trees which are believed to bring prosperity to their homes and decorate it with artificial stars and lights.
From family get together and late-night parties to exchanging gifts and spending time with loved ones; Christmas celebrations have become an integral part of yearly festivities in India. Every member of the family rejoices and displays acts of selflessness. A major part of Christmas celebrations deals with paying homage to the selfless nature of Jesus Christ who left his mortal form for cleansing the sins of mankind.
Christian families prepare and distribute home-made cakes and chocolates to friends and neighbours.
Best Places to Observe Christmas Celebrations in India
Meghalaya
Mizoram
Nagaland
Manipur
Arunachal Pradesh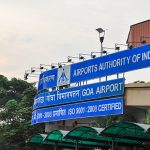 How to Reach Goa by Flight, Train, Car, Bus or Ship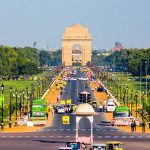 How to Reach Delhi by Flight, Train, Car or Bus
Year-Wise Christmas Observances
| | | | |
| --- | --- | --- | --- |
| YEAR | DAY | DATE | Event/Festival |
| 2015 | Fri | 25-Dec | Christmas  |
| 2016 | Sun | 25-Dec | Christmas  |
| 2017 | Mon | 25-Dec | Christmas  |
| 2018 | Tue | 25-Dec | Christmas  |
| 2019 | Wed | 25-Dec | Christmas  |
| 2020 | Fri | 25-Dec | Christmas  |
| 2021 | Sat | 25-Dec | Christmas  |
| 2022 | Sun | 25-Dec | Christmas  |
| 2023 | Mon | 25-Dec | Christmas  |
| 2024 | Wed | 25-Dec | Christmas  |
| 2025 | Thur | 25-Dec | Christmas  |
Other Festivals in India with Holiday Type