Falling on the Friday before Easter, Good Friday or Holy Friday is one of the most significant festivals of Christians. It is this day when Jesus Christ left his mortal form, after being crucified at a hill near Jerusalem. This day is meant to commemorate Jesus' death and hence, is treated as a day of sorrow and atonement by the Christian community. Although, Good Friday has been the most dreadful day in the history of the Christians, yet it is celebrated with great enthusiasm throughout the nation.
As per the Christian literature, this day falls in the last week of Lent which is also known as 'Holy Week' that begins with Maundy Thursday and ends with Easter Sunday. According to the Gregorian calendar, Good Friday will take place on 7h April in 2023.
Good Friday History and Significance
Although Good Friday is nowhere mentioned in the holy Bible, there is a verse stating about the crucifixion of Christ on this day. Soon after Jesus got arrested in Gethsemane in Jerusalem, the chief priests; Pontius Pilate and Herod trialled him for a number of times followed by which he was crucified. In the last week of Lent, Jesus died on a Friday which was later declared as Good Friday or Black Friday.
According to legends, Joseph of Arimathea asked chief priests for obtaining Jesus' body and was permitted to do so. Later, Joseph wrapped Christ's body in a clean linen cloth and placed it into a tomb. Right after two-days, Jesus resurrected as a supernatural entity on the first day of Eastertide which is observed as Easter Sunday.
Good Friday Celebrations in India
As stated above, it is mainly associated with the Christian community of the world. It is observed as a day to remember that Jesus Christ paid for the sins of his followers by giving away his own life. Christians visit churches and light candles in front of Christ's idol, on this day.
Devotees take part in the Holy Mass which includes offering prayers to the mighty son of God, Christ. Also, there are a few Christian communities that offer stage performances based on the life and death of Christ.
Also, many people practice fast that prohibits them from eating non-vegetarian food, including dairy products.
Best Places to Observe the Celebration of Good Friday in India
Goa
Kerala
Meghalaya
Nagaland
Tamil Nadu
Kolkata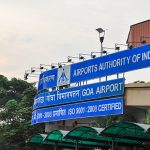 How to Reach Goa by Air, Rail or Road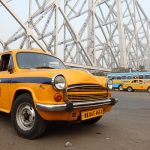 How to Reach Kolkata by Air, Rail and Road
Other Holidays in April 2023
Read more – Places to visit in April