Ganesh Chaturthi or Vinayaka Chaturthi is a Hindu festival which marks the birthday of the elephant-headed God, Lord Ganesha. The 10-day-long festivities commence on this day with the installation of an idol of Lord Ganesh (also called Ganpati Murti) and end with its immersion in a water body. The festival starts on the 4th day and concludes on the 14th day of the Hindu month of Bhadra. Ganesh Chaturthi 2023 celebrations will commence on 19th September – Tuesday.
Ganesh Chaturthi 2023 Date, Day, and Tithi Time
Ganesh Chaturthi 2023 Date: 19th September
Ganesh Chaturthi 2023 Day: Tuesday
Ganesh Chaturthi Tithi Time: September 18, 12:39 PM – September 19, 01:43 PM
Vinayaka Chavithi 2023 Muhurat: 11:01 AM to 01:28 PM
Ganesh Puja 2023 Duration: 02 Hours 27 Mins
Ganesh Visarjan 2023 Date: Thursday, September 28
Ganesh Chaturthi History and Significance
There are no official records or texts that talk about the exact origin of the Ganesh Chaturthi festival. Even though, there is an entire book named 'Ganesh Atharvashirsha' dedicated to Lord Ganesha. But it is estimated that the founder of the Maratha Empire, Chhatrapati Shivaji Maharaj began celebrating it during 1630-1680 as Lord Ganpati was the Kuldevata or family God of the Peshwas. After the fall of the Peshwas, the celebrations became a family affair in Maharashtra.
The freedom fighter Lokmanya Tilak revived this festival in 1893 and transformed it from an annual domestic celebration to a large public event. At a time when the British government banned social and political assemblies in India, the celebration provoked patriotic sentiments and reunited people from all castes and communities against colonial rule.
Ganesh Chaturthi Celebrations across India
Celebrations for this festival begin months in advance with the preparation of idols of Lord Ganesha. On the day of the festival, the idols are placed in homes or elaborately decorated pandals for the next 10 days. The celebrations begin with Pranapratishtha – a ritual to infuse God into the statue, followed by Shhodashopachara which involves 16 ways of paying tribute to the idol and other Ganesh Chaturthi decorations. During this ritual, people offer jaggery, modakas, red flowers, coconut, and durva to God and recite Vedic hymns.
On the 11th day, the idol is taken to a water body for immersion amidst a procession of dancing and singing. Uttarpuja is conducted at the site and final offerings are made to the Lord before Visarjan. The ritual symbolises that Lord Ganesha is going back to his home after staying as a guest and taking away with him all the obstacles that man faces.
People keep fast on this day and vigil in honour of Lord Ganesha who is considered as the God of New Beginnings, Success, Wisdom, and Remover of Obstacles. Along with worshipping Lord Ganesha, people make and distribute sweets, especially modakas.
Celebration at Prominent Temples
Varasidhi Vinayaka Swamy Temple in Kanipakam, Andhra Pradesh: Brahmotsavams are celebrated for 21 days anually starting from Vinayaka Chaturthi Day.
Siddhivinayak Temple, Mumbai: The Ganesh ji here is also called Navasacha Ganpati which means if you truly wish for something then it is granted.
Dagdusheth Ganapati Temple, Pune: The giant 7.5-foot tall and 4-foot wide Ganpati idol here is ornately decorated with precious gold jewellery.
Fasting Rules for Ganesh Chaturthi
During fasting, it is advised to consume a single satvik meal daily. During the day, you can consume fruits, milk, fruit juice, kheer, rajgira, bhangra, and singhara. Iodized salt is usually preferable during fasting. The fast extends from daybreak until moonrise.
Environmental Impact
While the festival holds significant cultural and religious importance, it also has environmental impacts, some of which can be negative.
Immersion of Idols: One of the central rituals of Ganesh Chaturthi involves the immersion of clay idols of Lord Ganesha in water bodies, such as rivers, lakes, and the sea. Many of these idols are made with non-biodegradable materials like plaster of Paris (PoP) and chemical-based paints. When immersed, these materials can pollute water bodies, harm aquatic life, and degrade water quality.
Water Pollution: The immersion of idols can lead to water pollution due to the release of toxic substances and non-biodegradable materials into water bodies. Chemical paints, varnishes, and decorations can contain heavy metals and harmful chemicals, posing risks to aquatic ecosystems and human health.
In view of the above environmental concerns, the Madras High Court has banned the immersion of idols made up of chemicals into seawater. Hence, people are opting for environment-friendly Ganesh Idols made with a mixture of clay and cow dung. Some people avoid bodies of water and leave the clay statues in the water at home. After a few days, the clay is spread in the garden.
Famous Food
The primary sweet dish during the festival is Modak. A Modak is a dumpling made from wheat flour or rice, stuffed with dried fruits, jaggery coconut, and other condiments, and steamed or fried. Other famous offerings include Laddoos, Satori, Coconut Rice, Puran Poli, Shrikhand, and Banana Sheera.
Ganesh Chaturthi 2023 Rituals
These are the four main rituals that take place during Ganesh Chaturthi:
Pranapratishhtha, which means invocation of the life of a deity into an idol.
The next ritual is Shhodashopachara. It involves 16 forms of paying tribute to Lord Ganesha.
The third ritual is Uttar Puja, which is the Puja that takes place after the idol is infused.
The final ritual is the Ganesh Visarjan, the immersion of the idol in a water body.
The Immersion of Ganesh Statues
The Ganesh Murti is immersed in water so that Shree Ganesha will return to his home after the 'stay' at the devotees' temple or home where the Ganesha Chaturthi rituals are conducted.
How to Celebrate Ganesh Chaturthi 2023
The celebrations of Ganesh Chaturthi last between 7 and 10 days at different places. A few common observances are:
Installation of Ganapati statue: An idol of the Ganpati Bappa is installed at home or in a public place with a Pranprathishtha puja.
Not looking at the moon: On the first night of the festival, people avoid looking at the moon because it is considered a bad omen.
Prayers: Puja with the chanting of shlokas and Ganpati decoration with flowers and sweets; and aarti. Prayer meetings according to the Ganpati Atharvashirsha are also conducted at Ganapati temples and public installations every day in the evenings and mornings.
Making and eating modak: Modak is believed to be Vinayak's favourite sweet. So, modaks are made and distributed as prasad during the festival. Other food items such as laddoo, pedha, barfi, and sundal are also distributed during this time.
Visarjan: This is the immersion of the statue in a water body and is conducted on the last day of the festival.
Places to Celebrate Ganesh Chaturthi 2023 in India
1. Maharashtra
 Mumbai, the capital city of Maharashtra, celebrates the festival of Vinayaka Chaturthi with great enthusiasm and zeal. More than 6,000 idols are commissioned every year. In Pune, the top five idols comprise Kasba Ganpati, Tulsi Baug, Kesariwada Ganapathi, Guruji Talim, and Jogeshwari Ganapathi.
Places to Stay: Hotels in Mumbai
2. Andhra Pradesh
Andhra Pradesh is one of the popular destinations to witness the celebration of Ganesh Chaturthi. Kharitabad hosts one of the biggest Ganesh statues in the nation.
3. Karnataka
Hubbali is a small town in Karnataka that celebrates Ganesh Chaturthi in its grandest way. Goddess Parwati, mother of Lord Ganesha is also worshipped in Hubbali.
4. Goa
The festival of Ganesh holds a special place in the hearts of the people of Goa and Ganpati 2023 will be celebrated with the same enthusiasm as before. Various merchant associations install the idols of Lord Ganesh across the state.
Places to Stay: Hotels in Goa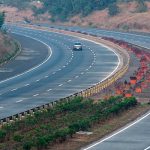 How to Reach Mumbai by Flight, Train, Car or Bus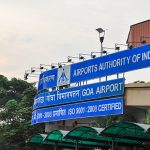 How to Reach Goa by Flight, Train, Car, Bus or Ship
Year-Wise Ganesh Chaturthi Observances
| | | | |
| --- | --- | --- | --- |
| YEAR | DAY | DATE | Event/Festival |
| 2015 | Thu | 17-Sep | Ganesh Chaturthi |
| 2016 | Mon | 5-Sep | Ganesh Chaturthi |
| 2017 | Fri | 25-Aug | Ganesh Chaturthi |
| 2018 | Thu | 13-Sep | Ganesh Chaturthi |
| 2019 | Mon | 2-Sep | Ganesh Chaturthi |
| 2020 | Sat | 22-Aug | Ganesh Chaturthi |
| 2021 | Fri | 10-Sep | Ganesh Chaturthi |
| 2022 | Tue | 30-Aug | Ganesh Chaturthi |
| 2023 | Tue | 19-Sep | Ganesh Chaturthi |
| 2024 | Sat | 7-Sep | Ganesh Chaturthi |
| 2025 | Tue | 26-Aug | Ganesh Chaturthi |
Other Festivals in India with Holiday Type