Ganesh Chaturthi or Vinayaka Chaturthi is a Hindu festival which marks the birthday of the elephant-headed God, Lord Ganesha. The 10-day-long festivities commence on this day with the installation of an idol of Lord Ganesha and end with its immersion in a water body. The festival starts on the 4th day and concludes on the 14th day of the Hindu month of Bhadra. In 2023, Ganesh Chaturthi celebrations will commence on 19th September – Tuesday.
Ganesh Chaturthi History and Significance
There are no official records or texts that talk about the exact origin of Ganesh Chaturthi festival. But it is estimated that the founder of Maratha Empire, Chhatrapati Shivaji Maharaj began celebrating it during 1630-1680 as Lord Ganesha was the Kuldevata or family God of the Peshwas. After the fall of the Peshwas, the celebrations became a family affair in Maharashtra.
The freedom fighter Lokmanya Tilak revived this festival in 1893 and transformed it from an annual domestic celebration to a large public event. At a time when the British government banned social and political assemblies in India, the celebration provoked patriotic sentiments and reunited people from all castes and communities against the colonial rule.
Ganesh Chaturthi Celebrations across India
Celebrations for this festival begin months in advance with the preparation of idols of Lord Ganesha. On the day of the festival, the idols are placed in homes or elaborately decorated pandals for next 10 days. The celebrations begin with Pranapratishtha – a ritual to infuse God into the statue, followed by Shhodashopachara which involves 16 ways of paying tribute to the idol. During this ritual, people offer jaggery, modakas, red flowers, coconut and durva to the God and recite Vedic hymns.
On the 11th day, the idol is taken to a water body for immersion amidst a procession of dancing and singing. Uttarpuja is conducted at the site and final offerings are made to the Lord before Visarjan. The ritual symbolises that Lord Ganesha is going back to his home after staying as a guest and taking away with him all the obstacles that man faces.
People keep fast on this day and vigil in the honour of Lord Ganesha who is considered as the God of New Beginnings, Success, Wisdom and Remover of Obstacles. Along with worshipping Lord Ganesha, people make and distribute sweets, especially modakas.
Places to Observe Ganesh Chaturthi in India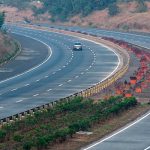 How to Reach Mumbai by Air, Rail or Road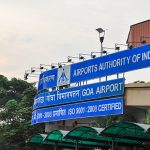 How to Reach Goa by Air, Rail or Road
Year-Wise Ganesh Chaturthi Observances
| | | | |
| --- | --- | --- | --- |
| YEAR | DAY | DATE | Event/Festival |
| 2015 | Thu | 17-Sep | Ganesh Chaturthi |
| 2016 | Mon | 5-Sep | Ganesh Chaturthi |
| 2017 | Fri | 25-Aug | Ganesh Chaturthi |
| 2018 | Thu | 13-Sep | Ganesh Chaturthi |
| 2019 | Mon | 2-Sep | Ganesh Chaturthi |
| 2020 | Sat | 22-Aug | Ganesh Chaturthi |
| 2021 | Fri | 10-Sep | Ganesh Chaturthi |
| 2022 | Tue | 30-Aug | Ganesh Chaturthi |
| 2023 | Tue | 19-Sep | Ganesh Chaturthi |
| 2024 | Sat | 7-Sep | Ganesh Chaturthi |
| 2025 | Tue | 26-Aug | Ganesh Chaturthi |