Celebrated on 15th of August every year, Independence Day marks the end of 190-year-long British rule in India. In 1947, India was declared as a free country on this day.
In 2023, India will complete 77 years as an independent nation.
Independence Day Information
| | |
| --- | --- |
| English |  Independence Day |
| Hindi |  स्वतंत्रता दिवस |
| Observed by |  India |
| Type |  National |
| Significance |  Independence Day of India |
| Celebrations |  Flag hoisting, parade and kite flying |
| Date |  15-Aug |
| Frequency |  Annual |
| First Observed Year |  1947 |
| Type of holiday |  Public holiday, National day |
Independence Day History and Significance
In 1757, the East India Company defeated the last Nawab of Bengal in the Battle of Plassey, which marked the beginning of British rule in India. The Indian Rebellion or the First War of Independence took place in 1857 which was a major yet unsuccessful uprising against British rule.
In the year 1885, India's first political party, Indian National Congress was formed. And after the conclusion of World War I in 1918, Indian activists called for self-rule or 'Swaraj'.
In 1929, the Indian National Congress declared 'Purna Swaraj' or the Independence of India at an assembly in Lahore. Finally, after a series of sessions and meetings between the British government and the Indian National Congress, Lord Mountbatten who served as the last viceroy of pre-independent India, agreed to the proposal.
On 15th August in 1947, Lord Mountbatten partitioned British India into two new independent nations; India and Pakistan.
Independence Day Celebrations across India
On this day, the national flag of India is hoisted at multiple public places; Prime Minister unfurls the national flag at Red Fort in Delhi to commemorate this historical event. Along with the flag-hoisting ceremony, parade and folk-dance performances also take place. Multiple festivities take place in different parts of the nation.
Academic institutions including schools and colleges, host a special ceremony for enlightening the students about the historical significance of this day. Children fly tri-coloured kites for celebrating this occasion.
Places to Observe Independence Day Celebration in India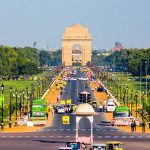 How to Reach Delhi by Air, Rail or Road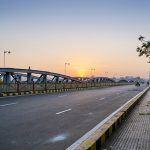 How to Reach Ahmedabad by Air, Rail or Road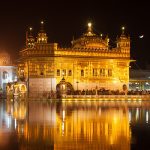 How to Reach Amritsar by Air, Rail or Road
Other Holidays in August 2023
Year-Wise Independence Day Observances
| | | | |
| --- | --- | --- | --- |
| YEAR | DAY | DATE | Event/Festival |
| 2015 | Sat | 15-Aug | Independence Day |
| 2016 | Mon | 15-Aug | Independence Day |
| 2017 | Tue | 15-Aug | Independence Day |
| 2018 | Wed | 15-Aug | Independence Day |
| 2019 | Thu | 15-Aug | Independence Day |
| 2020 | Sat | 15-Aug | Independence Day |
| 2021 | Sun | 15-Aug | Independence Day |
| 2022 | Mon | 15-Aug | Independence Day |
| 2023 | Tue | 15-Aug | Independence Day |
| 2024 | Thur | 15-Aug | Independence Day |
| 2025 | Fri | 15-Aug | Independence Day |