Lohri is a folk festival celebrated in Northern India which marks the beginning of the harvest season.  Dominant among the Hindu and the Sikh communities, people light a holy bonfire to signify the passing of the winter solstice. Lohri is celebrated in the Hindu month of Pausha on the fixed date of 13th of January, every year, according to Georgian Calendar. This day officially marks the northward journey of the sun, putting an end to the long winter nights and welcoming the longer days of summer.
Lohri History and Significance
Lohri is a celebration of Surya, the Sun God, thanking him for gracing devotees by his presence. The holy bonfire lit during Lohri Puja signifies the God of Fire, Agni. Devotees take circles around the fire and offer food and prayers to God, requesting for a prosperous year.
Lohri Celebrations across India
Lohri is celebrated with great pomp in the Northern region of the country. Holy fire is lit in an open space and the whole community gathers around it. As a sign of reverence to the Fire God, people circumambulate the bonfire, which is accompanied by offering food and sweets made from jaggery & sesame seeds, singing songs, dancing and making merry. Lohri is not celebrated only as a harvest festival but is also a means of get together with family and friends, sharing stories and much more. The day concludes with a giant feast where all the gathered people are served food made from Rabi crops – Makki ki roti and Sarson ka Saag.
While Lohri is a North Indian festival, it is celebrated in other parts of the country with different names – Pongal in Tamil Nadu, Magha Bihu in Assam and Tai Pongal in Kerala.
Best Places to Observe Lohri
Amritsar
Jalandhar
Ludhiana
Chandigarh
Delhi
Other Festivals in India with Holiday Type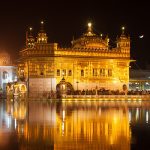 How to Reach Amritsar by Flight, Train, Car or Bus: Trip Guide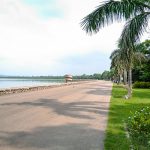 How to Reach Chandigarh by Flight, Train, Car or Bus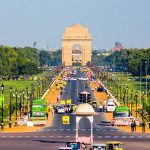 How to Reach Delhi by Flight, Train, Car or Bus