Referred as one of the most prominent festivals of the Christian community, Easter is celebrated with utmost joy and happiness throughout the world. Easter Sunday or Resurrection Sunday falls in the Christian holy week that includes Maundy Thursday, Good Friday and Easter Sunday. On this day, Lord Christ resurrected as a supernatural entity after leaving his mortal form on Good Friday. On this day, Christians visit churches and recite verses from the holy Bible for offering prayers to the almighty.
In 2023, Good Friday will fall on the 07th April and Easter will be celebrated on 09th April.
Easter History and Significance
Easter falls in the holy week of Christians which begins with Maundy Thursday, which is observed as the day when Christ had his last supper. On Friday i.e. Good Friday, Christ took his last breath as a mortal. Legends state that Christ paid for the sins of his followers with his own life.
Right after 2-days of his death, Jesus resurrected as an extramundane being in Jerusalem where his mortal avatar was crucified and given death. Therefore, Christians celebrate the day of Christ's resurrection as the Easter Sunday.
Many Christians still rely on the Julian calendar which varies from Gregorian (Western) calendar. Therefore, many Christians who follow Julian calendar observe Easter, a week later and call it, 'Orthodox Easter'.
Easter Celebrations across India
As per a survey, Christians comprise only 3 per cent of the overall population of India. Yet, this day is celebrated with utmost enthusiasm. Christians visit churches on this holy occasion for offering their prayers to Jesus Christ.
At the church, priests recall the suffering through which Christ went for cleaning the sinful deeds of human beings, followed by the magical story of his resurrection. Decorated eggs and bunnies are gifted to each other as a token of prosperity, on this day.
Along with Easter eggs and bunnies, Christians gift chocolate cakes, flowers and colourful lanterns to their loved ones. In cities like Goa and Mumbai, Christian communities organize music and dance functions for celebrating this holy festival.
As many states declare Good Friday as a Gazetted holiday, people usually opt for a weekend getaway during this time.
Best Places to Observe Easter Celebrations in India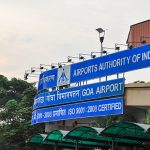 How to Reach Goa by Flight, Train, Car, Bus or Ship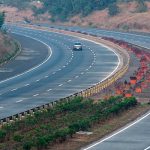 How to Reach Mumbai by Flight, Train, Car or Bus
Other Festivals in India with Holiday Type