The season of merry making is already knocking our door. Delicious plum cakes, decorated Christmas trees, glittering markets, and the vibrant decorations have managed to played their magic on us. No wonder, the festivities bring around a beautiful change in our daily routine life. However, we do know how the season can be hard on so many of us trying to juggle between work and celebrations. So we thought of helping out with the last minute plans. As we groove into the mood of the holiday season, let's take a look at what's happening around in your city for Christmas this year.
Christmas in Bangalore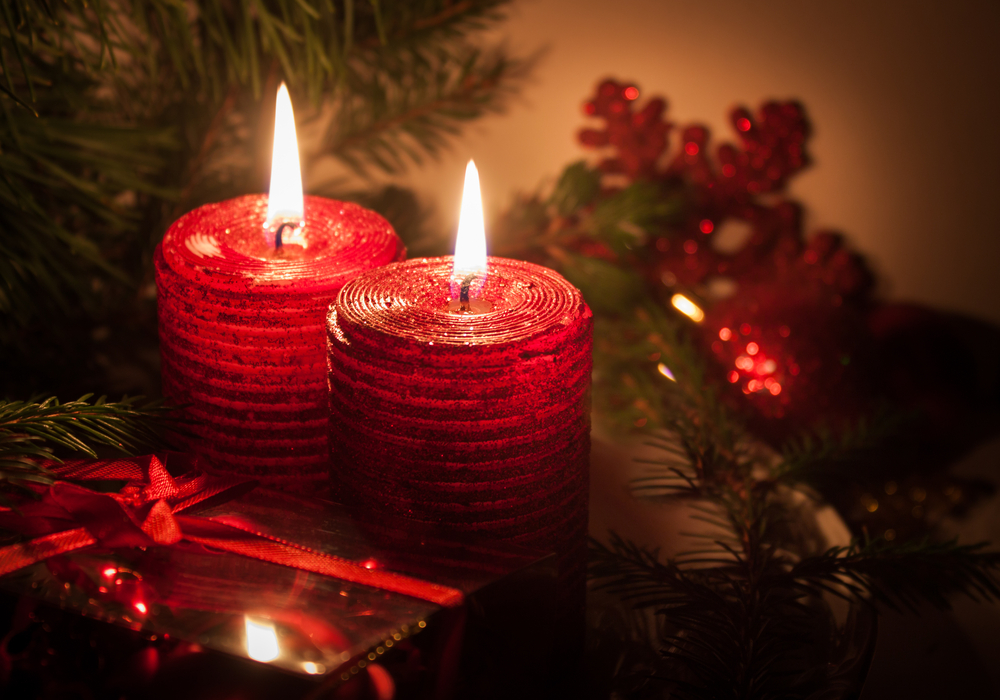 Bangalore, the Silicon Valley of India, hosts a cosmopolitan culture and celebrates almost every festival with much fervour and enthusiasm. It is more than obvious to find it all decorated and decked up for the holiday season. While there are about 40 churches in the city, the popular ones like the City Harvest AG Church, St. Mary's Basilica, and Christian Fellowship Church witness the maximum crowd during the midnight Christmas mass. As far as the feast is concerned, Bangalore doesn't like to be left behind. Several restaurants are hosting special feasts and parties to make the day special for you.
Where to?
To take the absolute feel of the season, roam around in Commercial Street, Chickpet, Johnson Market and Cox Town. Head to Thom's Bakery, Fatima Bakery, and All Saint's Bakery for that perfect plum cake. Feast right at Grasshopper, Monkey Bar, 100 Feet, Lalit Ashok, Shangri-La, Olive Beach, My Fortune, Hoppipola, and The Only Place.
Christmas in Kolkata
In the City of Joy, festivity and celebrations never come to an end. Although Kolkata is known for its Durga Puja, it displays as much enthusiasm for Christmas. The city's Colonial connection is one of the reasons behind it being a popular destination to celebrate Christmas. The much popular Park Street is lit up like never before. In fact, it is where the Christmas Carnival is held. Various food stalls are set up by different communities which is a delight for one's eyes. For the midnight mass, walk to the first Anglican Cathedral outside UK, St. Paul's Cathedral.
Where to?
No second thoughts! Park Street is the place to be for Christmas 2016. Bow Barracks is a society that is home to the Anglo-Indian population in Kolkata. During Christmas, stalls are set up which sell all traditional items from vindaloo and rose cookies to homemade wine. Saldanah Bakery and Nahoum's are your go-to points for a delicious bite of plus cake. For that typical treat of roasted turkey or chicken and a plate full of pie, book a table at Trincas and Moulin Rouge.
Christmas in Delhi NCR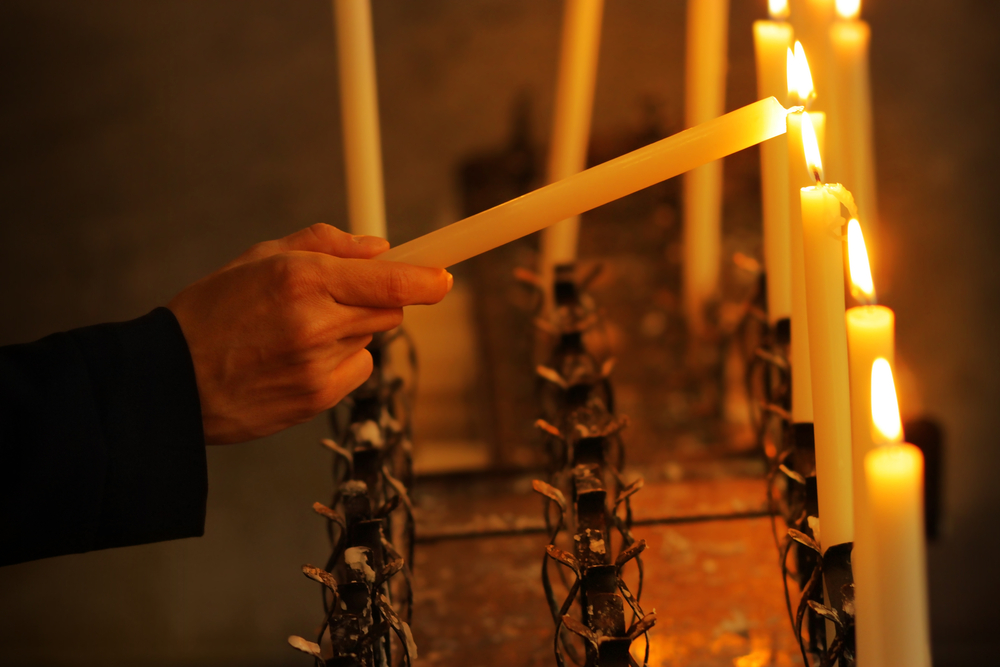 December is the time when the streets of the capital city are overflowed with Christmas goodies and souvenirs. Every second shop would be found selling Santa caps, Christmas tree, Christmas themed costumes, and what not. For the traditional Christmas mass, try going to the Vatican Embassy Chapel at Chanakyapuri. As parking could be a huge challenge, it's best to take via cab. Also, try to reach as early as possible, perhaps around 8-9 p.m. (no, we are am not kidding). Sacred Cathedral Church in Connaught Place is yet another church to go on Christmas however, be warned of the high amount of junta that turns up.
Where to?
Some of the best places to enjoy the Christmasy feeling in the NCR region include Khan Market, Chanakyapuri, Saket, Connaught Place, Hauz Khas Village, and South Extension Market. If you are around Noida, Sector 18 is your go-to place. In Gurgaon, Polar Festival Hub is being celebrated at Cyber Hub for Christmas 2016 which will include activities and events like Light up your Christmas Tree, A Musical Journey to Bethlehem, and Dessert Bazaar. There is no dearth of options when in comes to feasting in Delhi NCR, few of which include Olive Mehrauli, Bbar, Yum Yum Tree, Smoke House Delhi, The Imperial, and Fio.
Christmas in Mumbai
Mumbai has a decent amount of Christian community that makes the city a delight to watch during the festive season. Christian or not, we urge you to visit the midnight masses in Mumbai. The most significant ones include St. Thomas's Cathedral, St. John's Church, Mount Mary's Basilica, and Holy Name Cathedral. Due to noise restrictions, masses most finish off dot on time. If you can not make it at night, try coming around the next day.
Where to?
Khotachiwadi, Vasai, Orlem in Malad, IC Colony at Borivali, Bandra, Colaba, and Vile Parle, are the hotspots when it comes to watching the traditional Christmas celebrations. To buy the best plum cake in town, head to Theobroma, Vienna Bakery,  Merwan's, and The Patisserie Home. Brewbot, Maker Maxity, The Daily Bar and Kitchen, Veranda Cafe, and Clearing House are some of the places where you can enjoy a delicious Christmas Special Feast. In order to keep troubles at bay, we suggest you make your bookings in advance and reach a little early as the traffic makes the city go berserk.
Christmas in Goa
You are indeed the lucky one if you landed up in Goa during Christmas. After all, there is no place better than Goa to celebrate Christmas and New Year. Glittering streets, music, fireworks, beach parties and mouth-watering dishes denote Christmas celebrations in Goa. Almost every beach has parties with a live music concert and gala dinners are hosted at several restaurants and bars. Goa is known for its old world charm and 400+ churches. For the midnight mass, head to The Basilica of Bom Jesus, Se Cathedral or the Immaculate Conception Church. Burning the Old Man is an age old tradition followed in Goa, make sure you participate in that and let all the despair burn away in the fire.
Where to?
You may go to the popular beaches of North Goa like Baga, Calangute, and Candolim if you wish to witness the beautiful fireworks. If you are in South Goa, Colva and Bogmalo are your go-to places. Club M, SinQ, Club M, Club Cabana, Nyex, Leopard Valley, and several others host Christmas feasts. For the gala dinners, make your reservations in advance. And while you are at it, don't forget to gorge on to Goa's very own dessert, Bebinca Cake. Confeitaria 31 de Janeiro, Royal Foods, and German Bakery (at Anjuna) are some of the best places to relish a piece of plum cake. Christmas celebrations in India can be as cheery as you'd want. Party up, indulge in lip-smacking meals, or simply spend some time at the church. Go out with your loved ones and make this day count. After all, it's Christmas. Here's wishing you a Merry Christmas from all of us a FabHotels! 🙂